Here's who your celeb style icon should be, according to your zodiac sign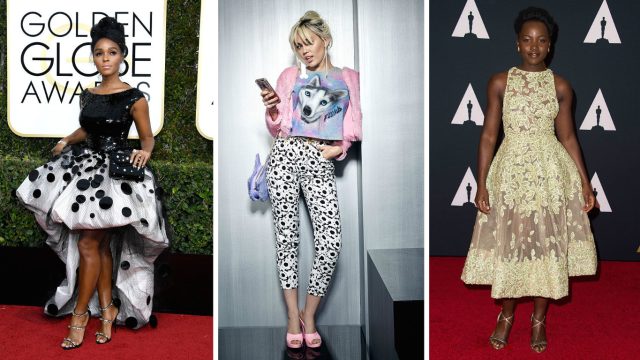 If you're still on a New Year, New Me kick and need some help re-vamping your personal style, the stars have got your back. (Well, the stars, us, and astrologer Jessica Adams.) By taking a look at all twelve zodiac signs, we've gotten a feel for which celeb's stellar style fits each astrological personality, allowing us to hone in on the little details that make each zodiac what they are. Now, if you want to see what your zodiac sign would look like in fashion form, get ready…
Capricorn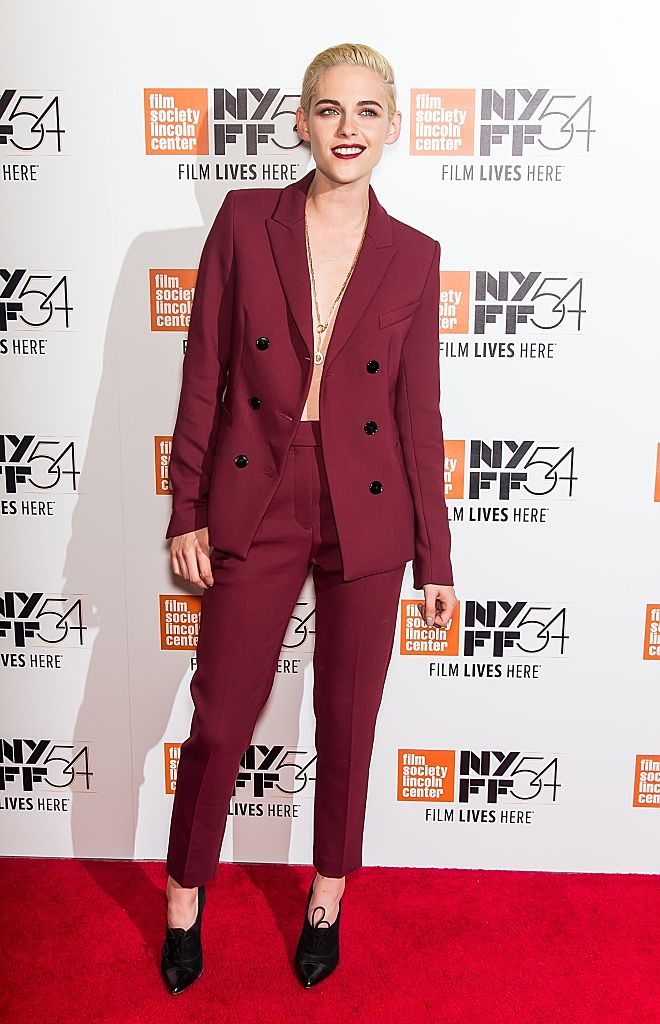 Celeb style icon: Kristen Stewart
With your practical, disciplined disposition, we imagine that you have a natural love for all things minimalism. After all, this movement was practically made for those who tend to prefer traditional, clean-cut themes that aren't over the top. And who perfectly embodies this when they take to the red carpet? Kristen Stewart, with her sleek, fitted, and classic style. Not only is Kristen our minimalistic fashion inspiration, she's also adept at making this trend her own. By playing with color and adding fun-yet-subtle touches to her wardrobe, the actress has certainly put a unique spin on the art of minimalism.
Aquarius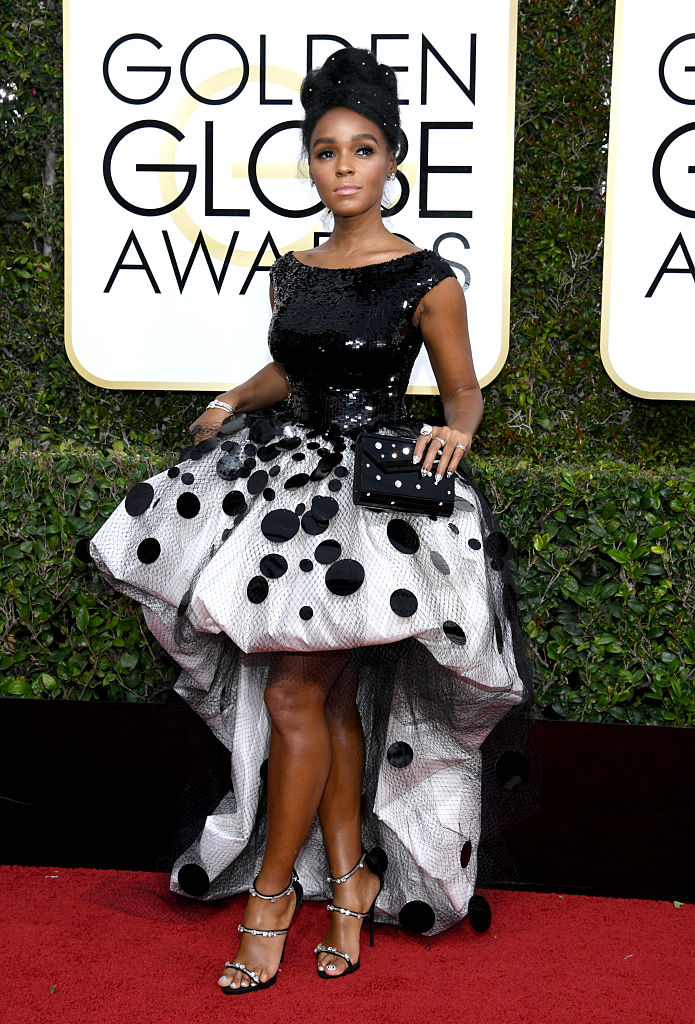 Celeb style icon: Janelle Monáe
When Janelle Monáe enters a room, Janelle Monáe enters a room. Though her style beautifully showcases her creative spirit, Janelle's fashion isn't unapproachable. Plus, she always manages to look comfortable in whatever she's wearing, as though she's ready at any moment to drop everything and run home to (fashionably) chill with her closest friends and family. With this in mind, we think Janelle's fashion choices flawlessly embody Aquarius traits — they are unique, ready to start conversations, and they are beautifully meant for those who love to surround themselves with supportive, equally imaginative people.
Pisces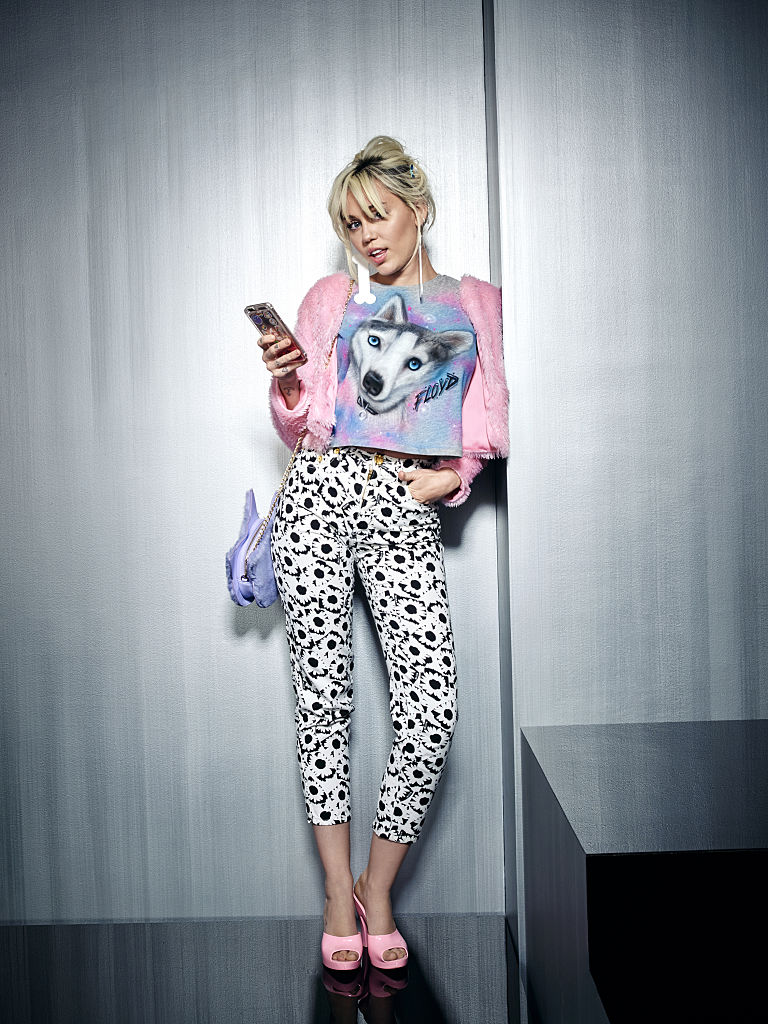 Celeb style icon: Miley Cyrus
If anyone were to not just survive — but thrive — in a Dreamland, it would be you. That's because you're a dreamer, one who is always using their imagination at full capacity. This is exactly why so many see you as an artistic soul with knack for following your own path. If you take this and translate it into fashion, what you get is Miley Cyrus' colorful, Wonderland-worthy wardrobe. Miley isn't afraid to take her imagination and channel it via the clothes that she wears, which is why she always manages to come up with looks that are set to surprise and inspire. Now, if you use your imagination to do the same, we have a feeling Miley could easily serve as your inspiration (or you could even serve as hers!).
Aries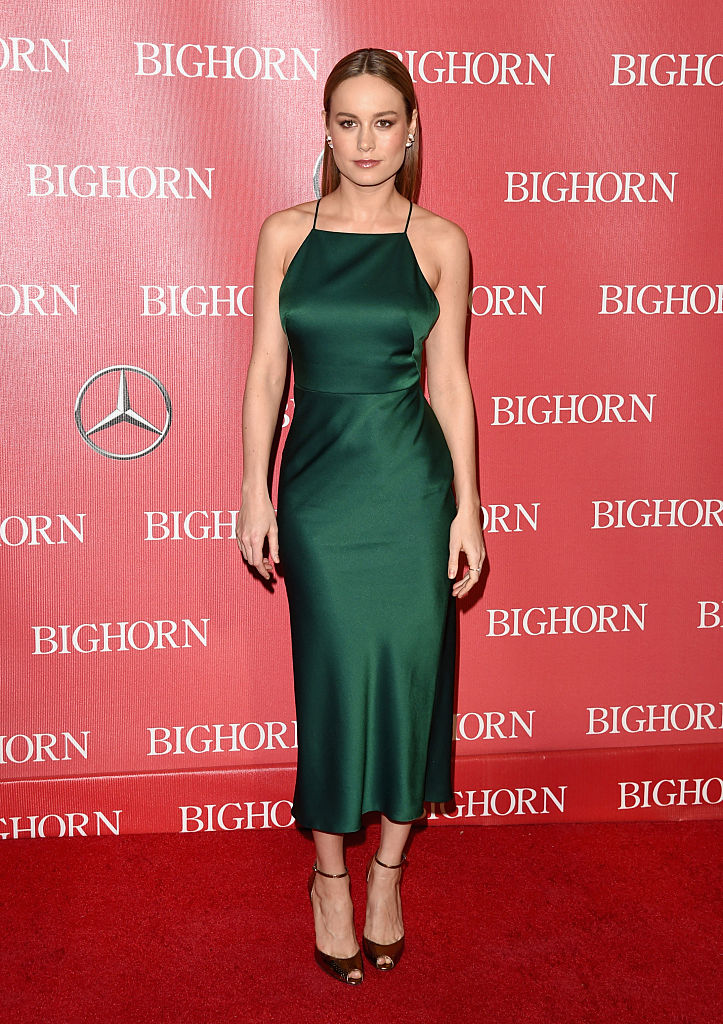 Celeb style icon: Brie Larson
Though she may not be an Aries (she's actually a Libra), we think Brie Larson's style brilliantly embodies this sign. Every time the camera captures her likeness on the red carpet, she looks confident, determined, and ready to lead others on the path to success. Basically, what we're saying is that Brie always looks FIERCE, like the top-notch actress she is. With her rich colors, comfortable silhouettes, and energetic vibe, we can easily imagine Larson running off the red carpet, putting on a cape, and getting ready to save the world from injustice. Captain Marvel, anyone?
Taurus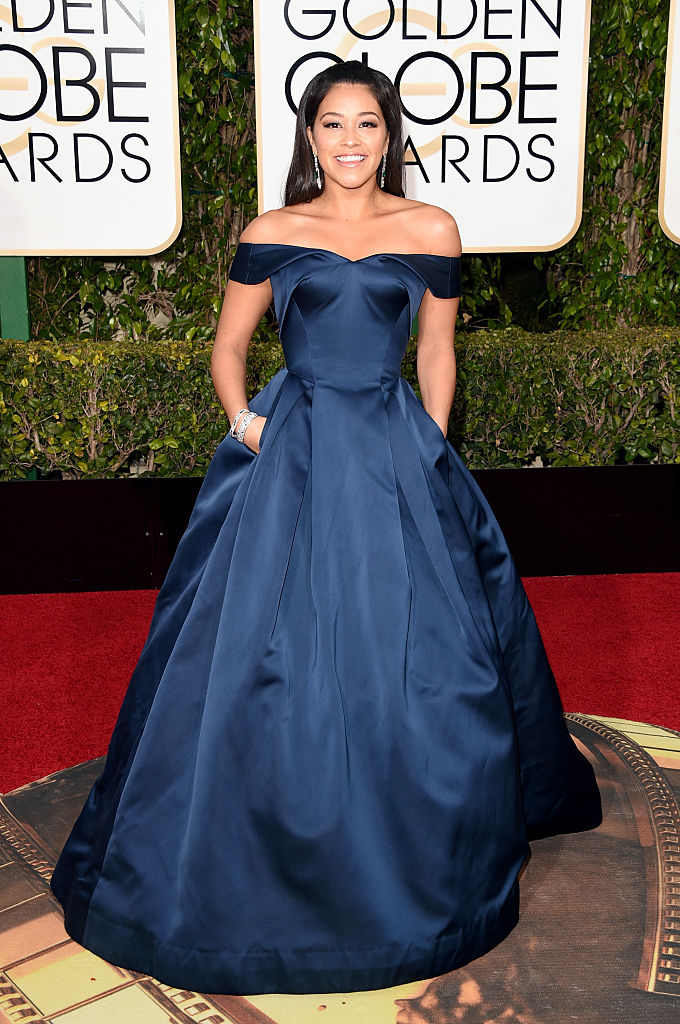 Celeb style icon: Gina Rodriguez
Who's the one person we can rely on in life? I mean, do we even have to say it's a Taurus? This sign offers the world stability, with their uncompromising outlook and unwavering patience for all that heads their way. Now, when it comes to fashion, if there is one person we can rely on — it's Jane the Virgin's Gina Rodriguez. While her fashion is sometimes simple and other times extravagant (typical Taurus), Gina always brings it the moment she ends up in the paparazzi's eye. To put it simply, the actress is always on trend and wears impeccably beautiful pieces every single time. Now that is something we can rely on.
Gemini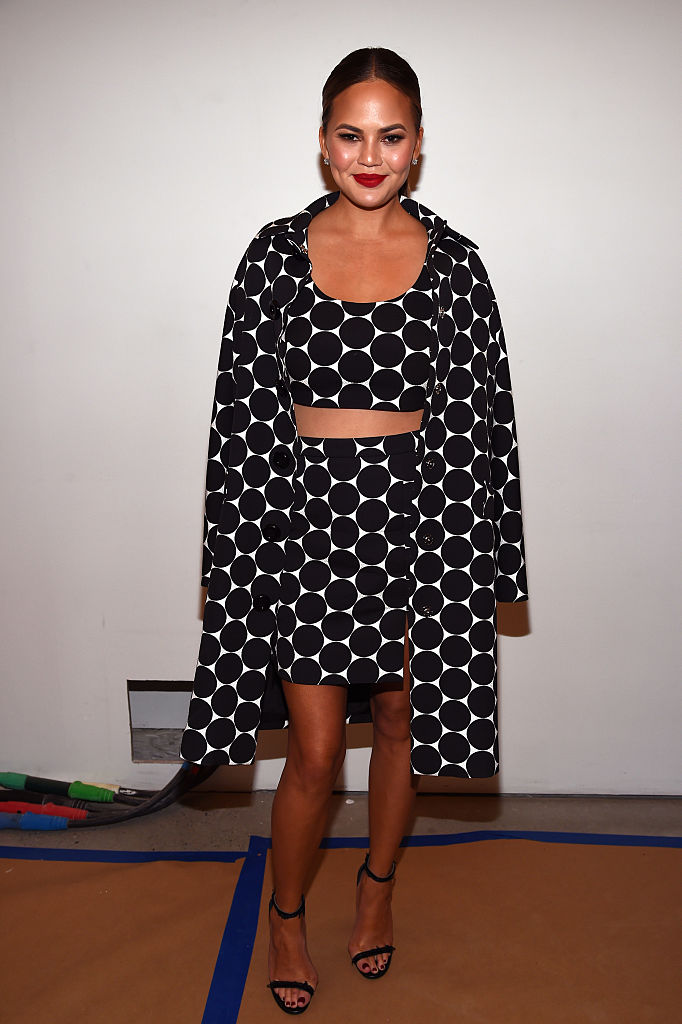 Celeb style icon: Chrissy Teigen
Now we know this post has nothing to do with animals, but if it did, your sign would definitely correspond to a chameleon. Thanks to your adaptable personality, every day is a new day for you and your character traits. What we mean to say is that your mood can easily change based on your surroundings — who you're with, the weather, what your environment is like. And when we think of a celeb whose fashion is always doing the same, we think of Chrissy Teigen. It's hard to put this woman in a box, since she seems to do it all in the world of fashion. She's sometimes daring, occasionally minimalistic, and even super casual every now and again. Chrissy Teigen is a total chameleon.
Cancer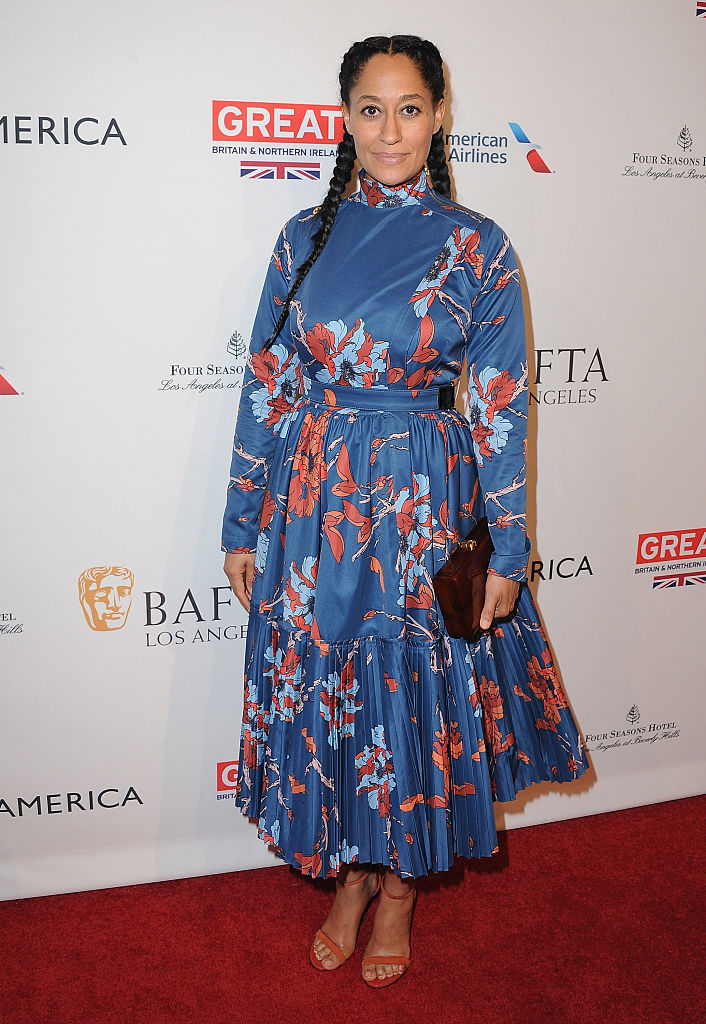 Celeb style icon: Tracee Ellis Ross
When we need to find fashion that makes us feel a certain something, you better believe we'll be looking at Tracee Ellis Ross' dynamic ensembles. The actress — who was once a contributing fashion editor to Mirabella and New York Magazine — clearly puts a lot of thought into everything she wears. And for good reason. Not only does Tracee always look astoundingly gorgeous, but she also has a knack for dressing to match a certain mood or feeling. In other words, you can tell she genuinely cares about conveying who she is by wearing certain things. This works perfectly with this particular zodiac sign, since you tend to have an emotional depth as deep as the sea.
Leo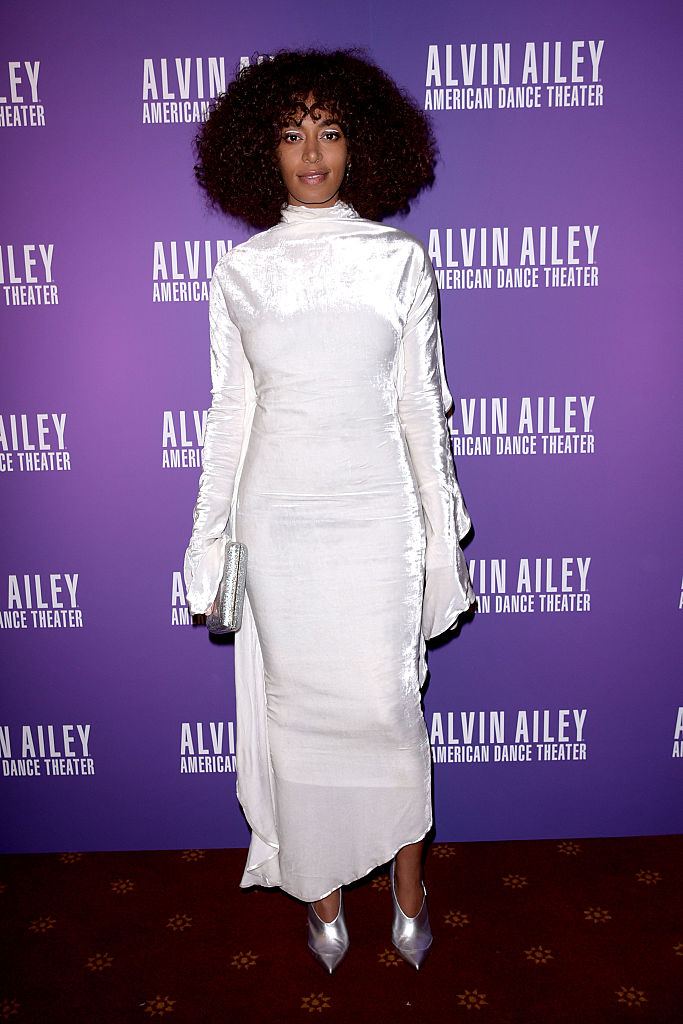 Celeb style icon: Solange
Yes, all celebs are stars, but not all celebs are STARS. If you need proof, look no further than Solange Knowles, who always looks like she's ready to be in the spotlight at a moment's notice. The same goes for all you Leos out there, who have the energy and charisma to pull off a dramatic look. Most importantly, you have confidence on your side and you believe in your vision, which is exactly what one would need to take on Solange's stellar style. Ultimately, if you want to lead the fashion world, this would be the celeb to follow.
Virgo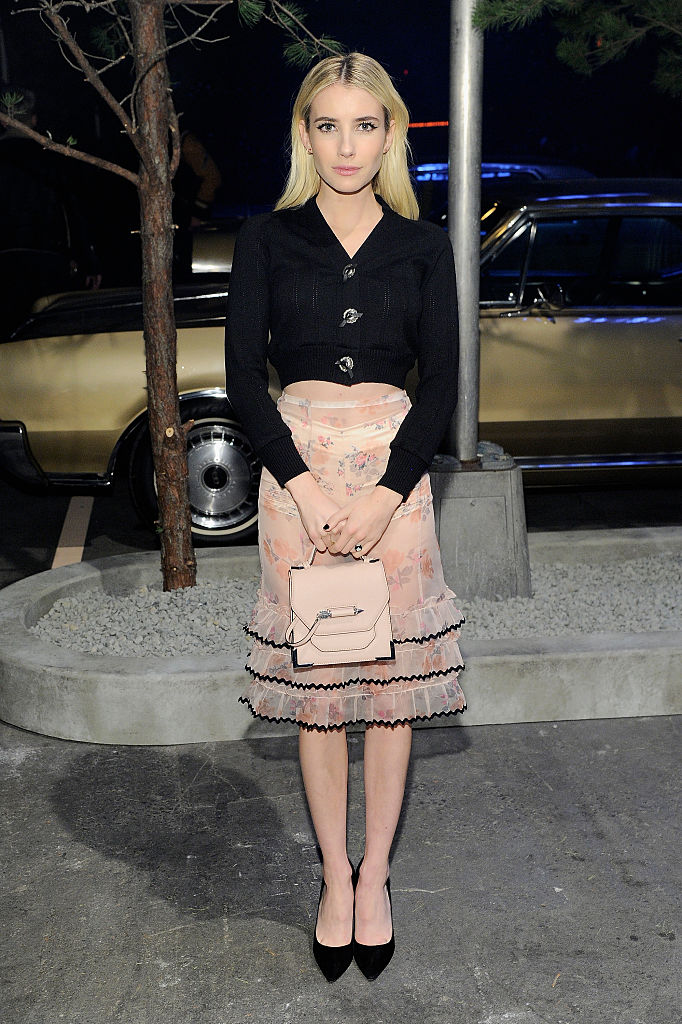 Celeb style icon: Emma Roberts
Fashion risks and daring looks are fun and all, but there has to be something to balance the scales. And that's where you come in, Virgo. With your cautious, practical personality, you prefer simple looks with an emphasis on small, subtle details. If we were to describe your style in one word, we think classic would be the perfect fit. Specifically, we can imagine you falling in love with Emma Roberts' elegant wardrobe, full of wearable pieces that can easily become part of many different looks. However, every now and again, it would be exciting to see you come out of your fashion comfort zone (if only for a little while).
Libra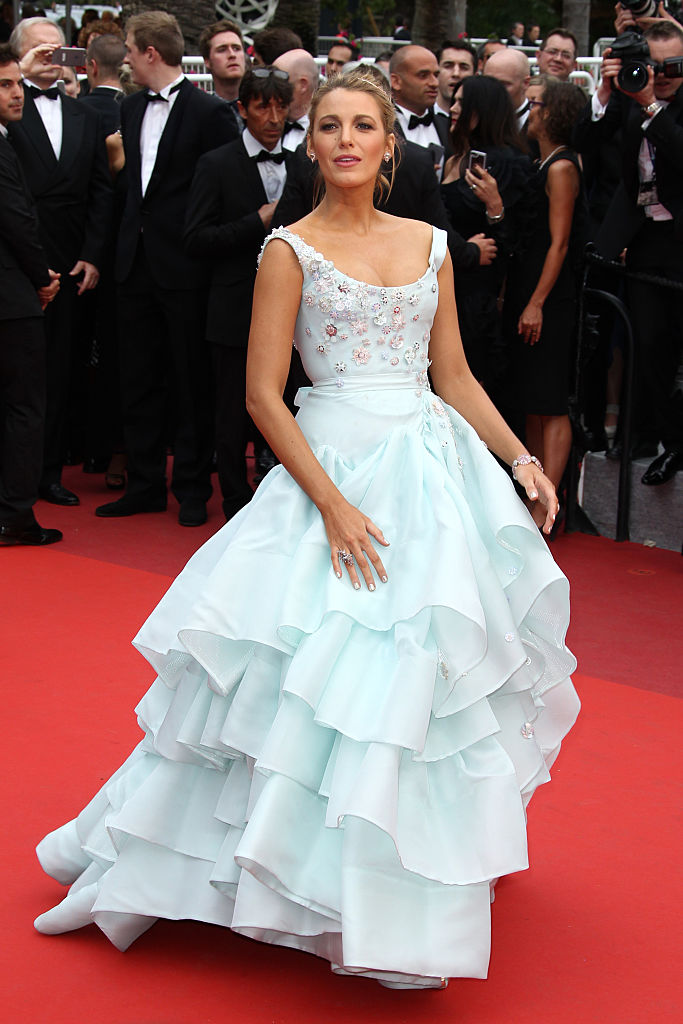 Celeb style icon: Blake Lively
When thinking up your celeb style icon, we asked ourselves the following: Who seems to prefer quality over quantity? Whose looks aren't over-the-top, but are still absolutely breathtaking? And who always seems perfectly put-together, no matter where they're headed? The answer: Blake Lively, of course. This is one actress whose fashion picks are always picture-perfect, yet totally wearable. Blake embodies an iconic starlet's style, making one feel as though all is right in the world (and on the red carpet). Now, we have a feeling that this appeals to your love of consistency and beauty.
Scorpio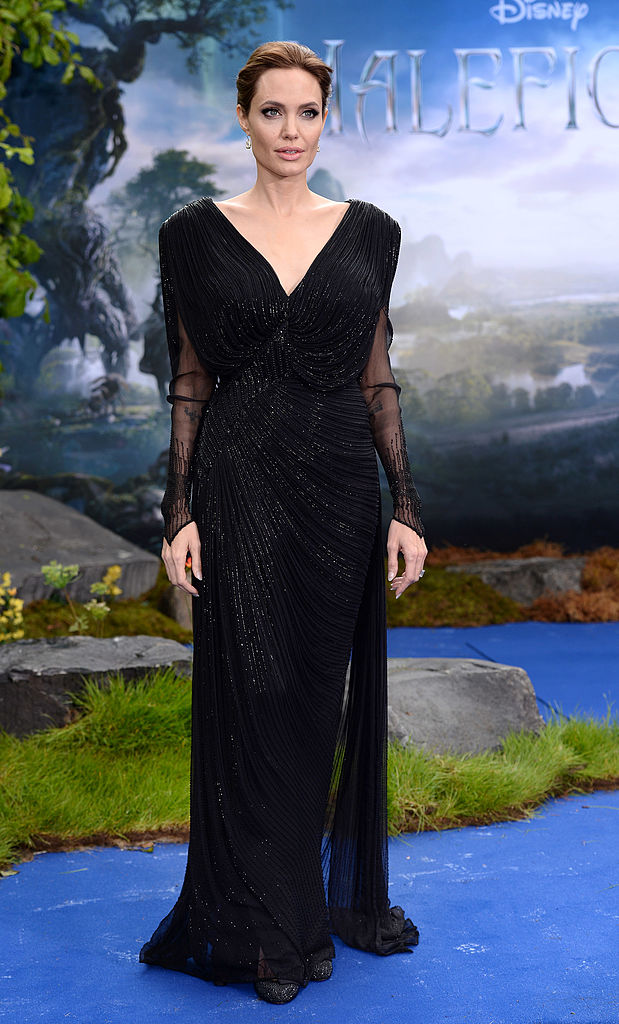 Celeb style icon: Angelina Jolie
Look no further if you're on the hunt for a zodiac sign that represents intensity, power, and passion. Combined, these traits work together to make a Scorpio exude sensuality — just like powerhouse actress Angelina Jolie. Staring at Jolie is almost like staring at the sun, because she shines so bright and is clearly a kickass woman. As for her fashion, it accomplishes the same thing. Angelina's style is dark, smart, and gives off a certain intensity only Ms. Angelina Jolie could possess. And if this particular sign wants to learn to hone in their own power, we highly suggest you take a look at this wondrous woman.
Sagittarius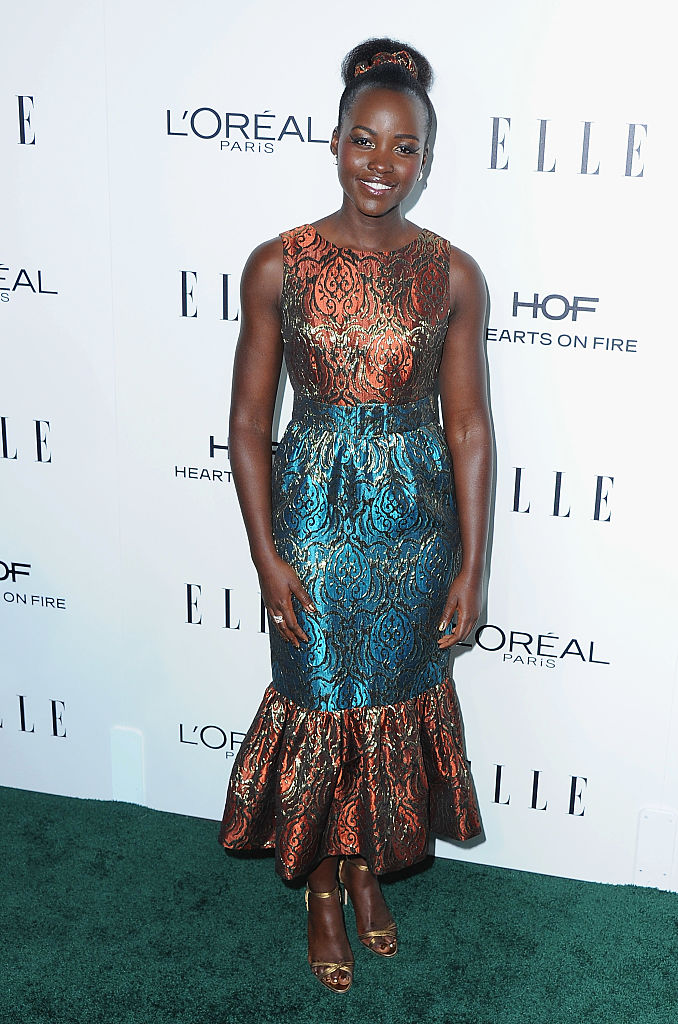 Celeb style icon: Lupita Nyong'o
While most ensembles make us feel a certain way, there are occasionally those looks that take us on a ~journey~. What we mean by this is that certain celebs have a style that speaks volumes, telling a story we can't help but listen to. If you need visual proof, check out Lupita Nyong'o's ever-changing fashion profile, which perfectly mimics the Sagittarius sign with its independent, wanderer's spirit. On top of this, Sagittarius also conveys a certain enthusiasm that can easily be felt in Lupita's vibrant, energetic looks. Now please, take us on a journey with your own outfits.
You can learn more about the extraordinary Jessica Adams here. On her website, you can also read her horoscopes, peruse her astrology blog, and even purchase one of her books.