The wildest celebrity outfit moments at Coachella 2019
There's nothing quite like Coachella fashion, with its explosion of glitter, florals, neons, and more glitter. With weekend one of Coachella 2019 behind us, we're looking at what our favorite celebs wore to the annual music festival. From the return of evening gloves (thanks to the Jenner sisters) to the neon trend (which, by the way, is going stronger than ever), below are 15 of our favorite style picks from Coachella 2019 weekend one, courtesy of A-list celebs.
1Kylie Jenner
https://www.instagram.com/p/BwPm5kDHwE7
In true Kylie fashion, the youngest Jenner wore a rhinestone-covered minidress, complete with matching elbow-length gloves. Not pictured: her drool-worthy nail art.
2Ariana Grande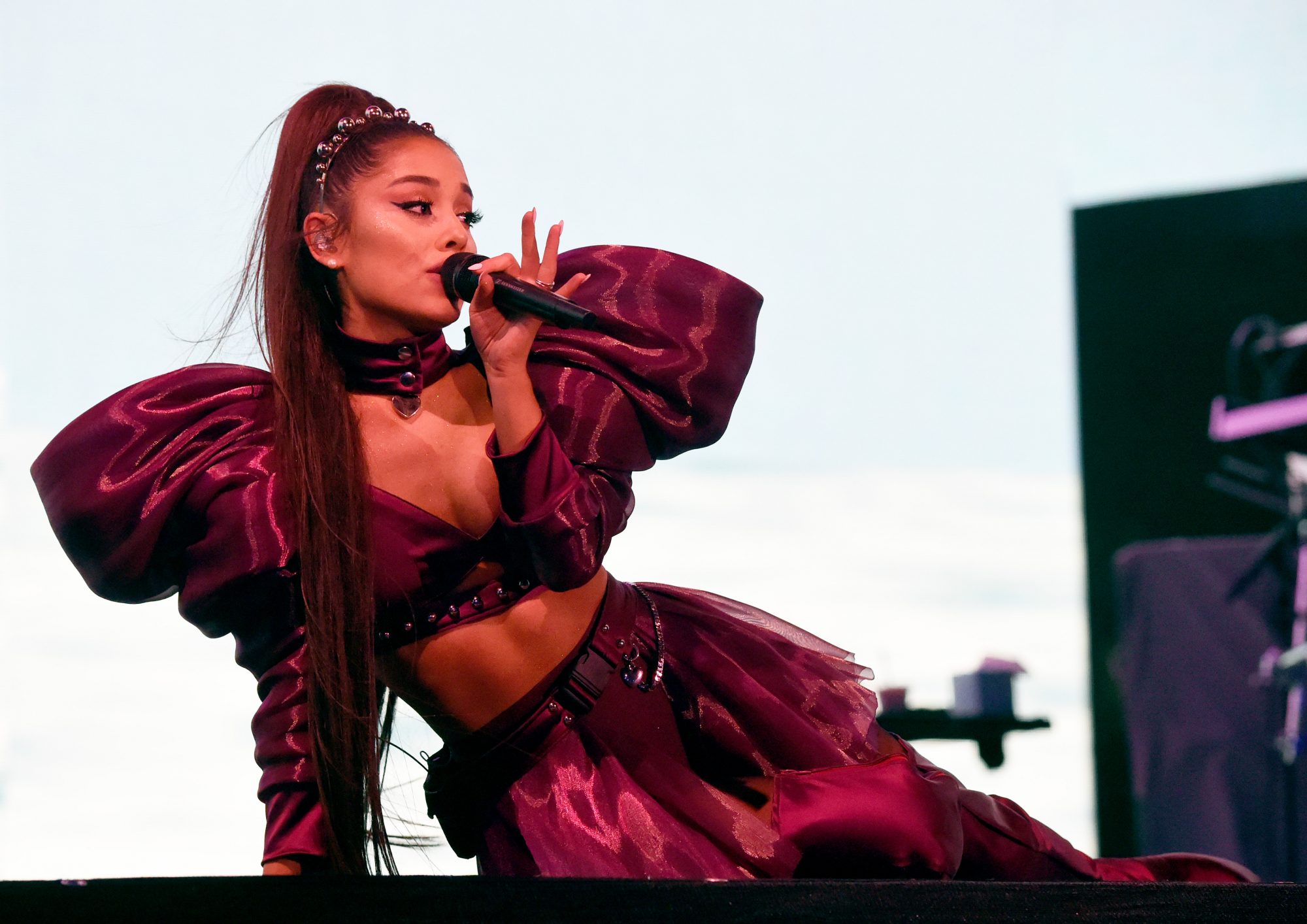 The Sunday night headliner wore a dramatic, monochromatic look—signature knee-high boots and headband, too, of course.
3Olivia Culpo
https://www.instagram.com/p/BwP-yV0Adbb
The star wore a pink, see-through floral dress that we need in our lives, ASAP.
4Joan Smalls and Teyana Taylor
https://www.instagram.com/p/BwQn7HYlgh-
These two looked great in coordinating neon looks.
5Winnie Harlow
https://www.instagram.com/p/BwP_kiTFVbI
The model kept the neon trend going at Coachella, wearing a matching yellow set and beautiful pink hair.
6Kendall Jenner
Like her sister Kylie, Kendall Jenner added some drama to her minidress with evening gloves.
7Billie Eilish
We're obsessed with Billie Eilish's head-to-toe Louis Vuitton look, which she wore while performing during the festival's first weekend.
8Cardi B
https://www.instagram.com/p/BwQZleRh6hW
Wearing an oversized windbreaker and double-bow blue hair, this look is wonderfully Cardi.
9Hennessy Carolina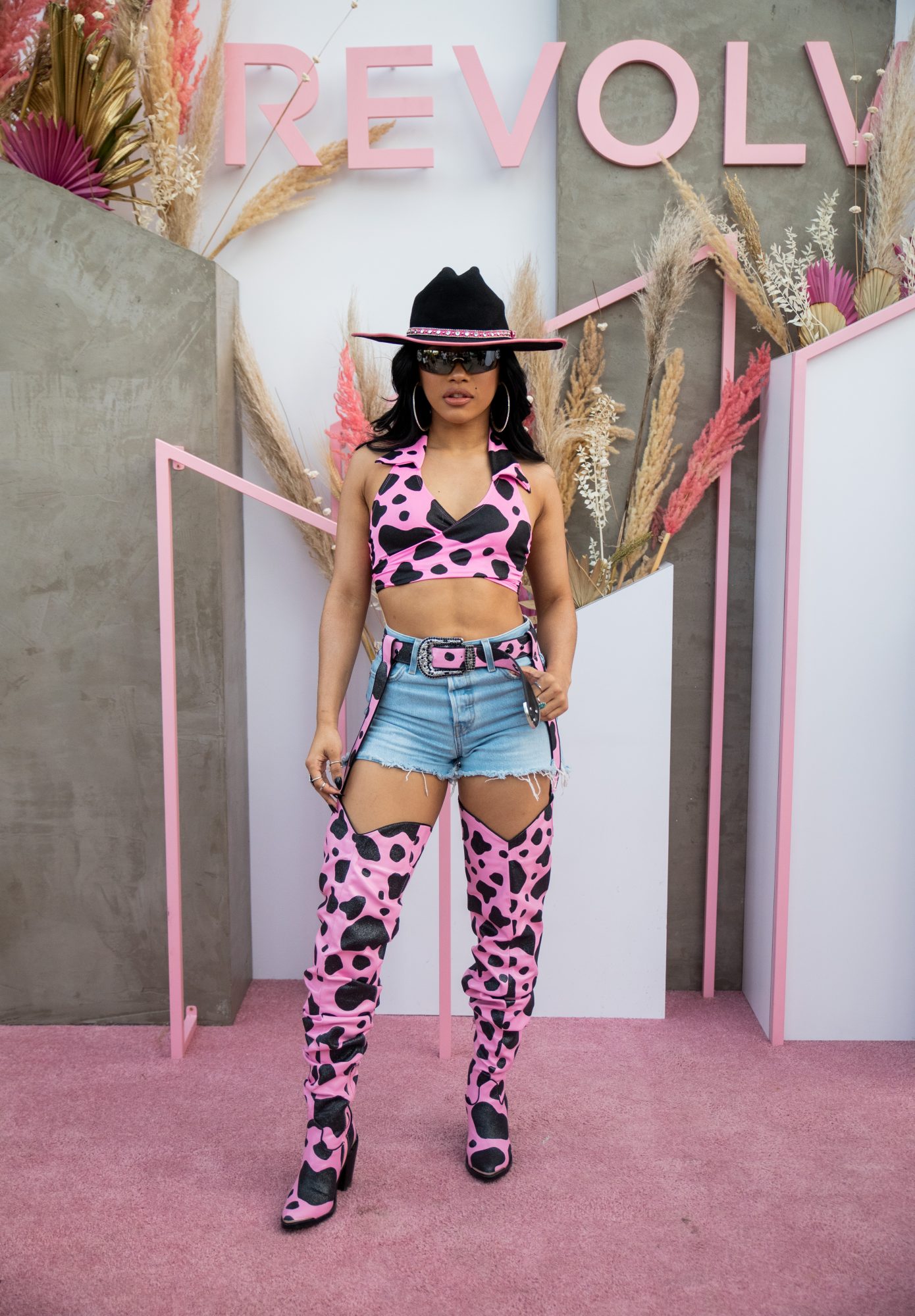 Cardi's sister Hennessy rocked the cowgirl look, which is a major trend at the festival this year.
10Jasmine Tookes
https://www.instagram.com/p/BwN7S_sgmT_
Donning a tiered floral dress, the supermodel pulled off this dress like, well, a supermodel.
11Shay Mitchell
https://www.instagram.com/p/BwObOBUFy2a
Fringe and crochet are Coachella must-haves, and Mitchell knocked this look out of the park.
12Bella Thorne
https://www.instagram.com/p/BwNIQUuF8eO
Bella Thorne knows that at Coachella, more (underboob) really is more.
13Kendall Jenner and Hailey Bieber
https://www.instagram.com/p/BwRGMlFHHg9
Justin Bieber posted this photo of Hailey and Kendall rocking merch from his label, Drew House.
14Ashlee Simpson Ross
https://www.instagram.com/p/BwQSFgRJO1O
And the award for most comfy-chic Coachella outfit goes to…
15Janelle Monae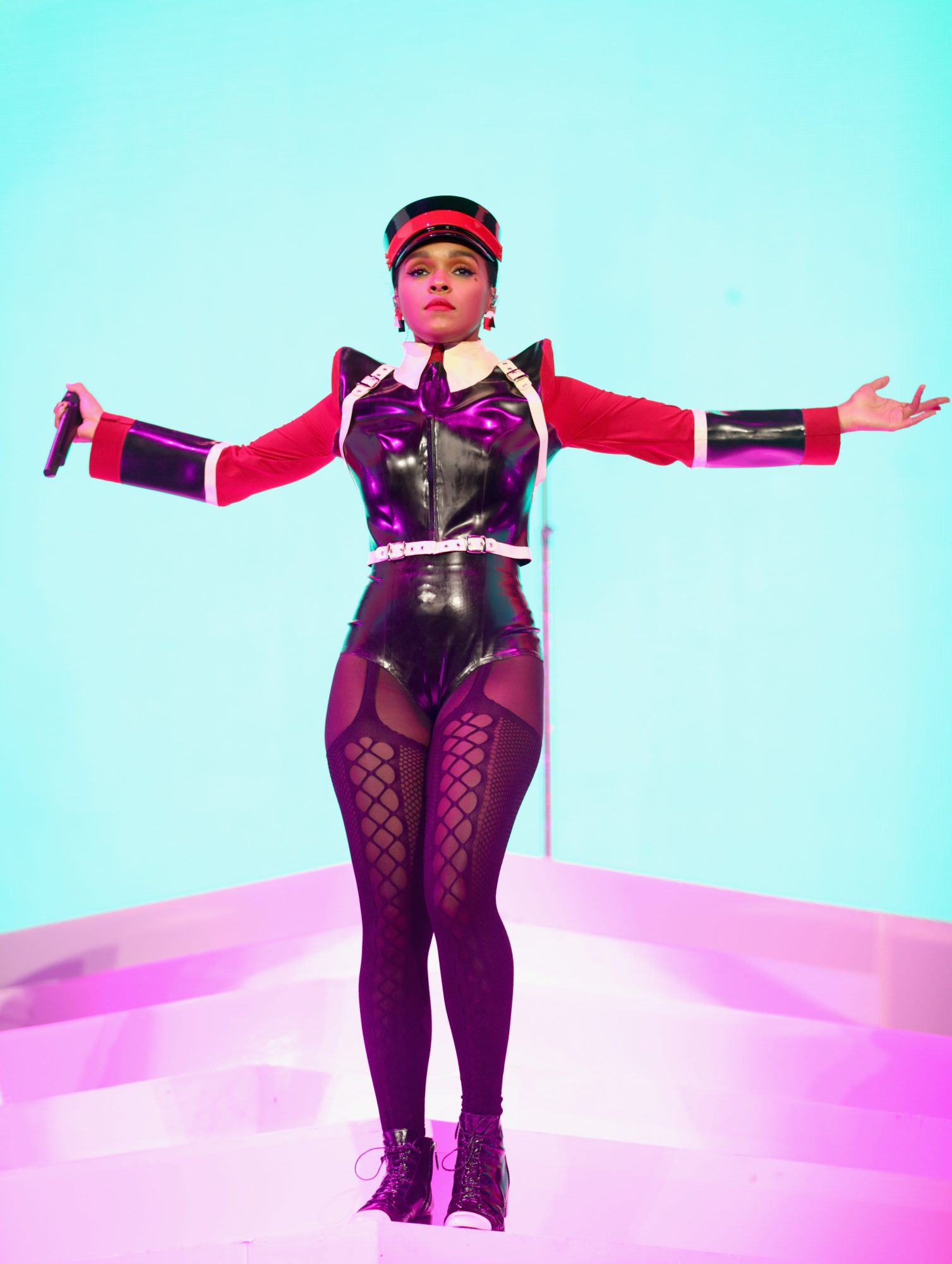 Flawless, as always.
16Selena Gomez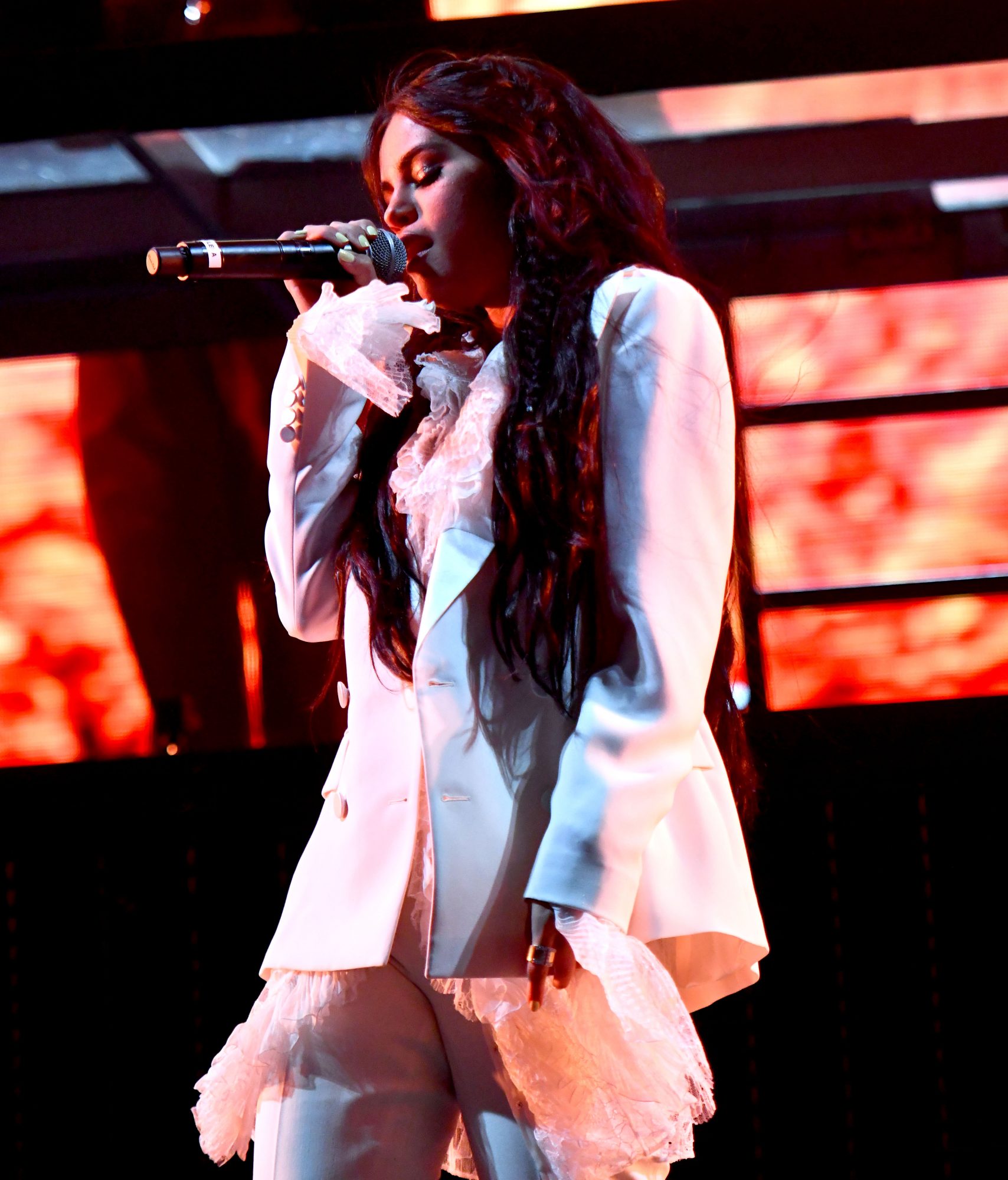 Selena paired her white outfit, featuring lots of lace and ruffles, with mile-long hair extensions.
17Lizzo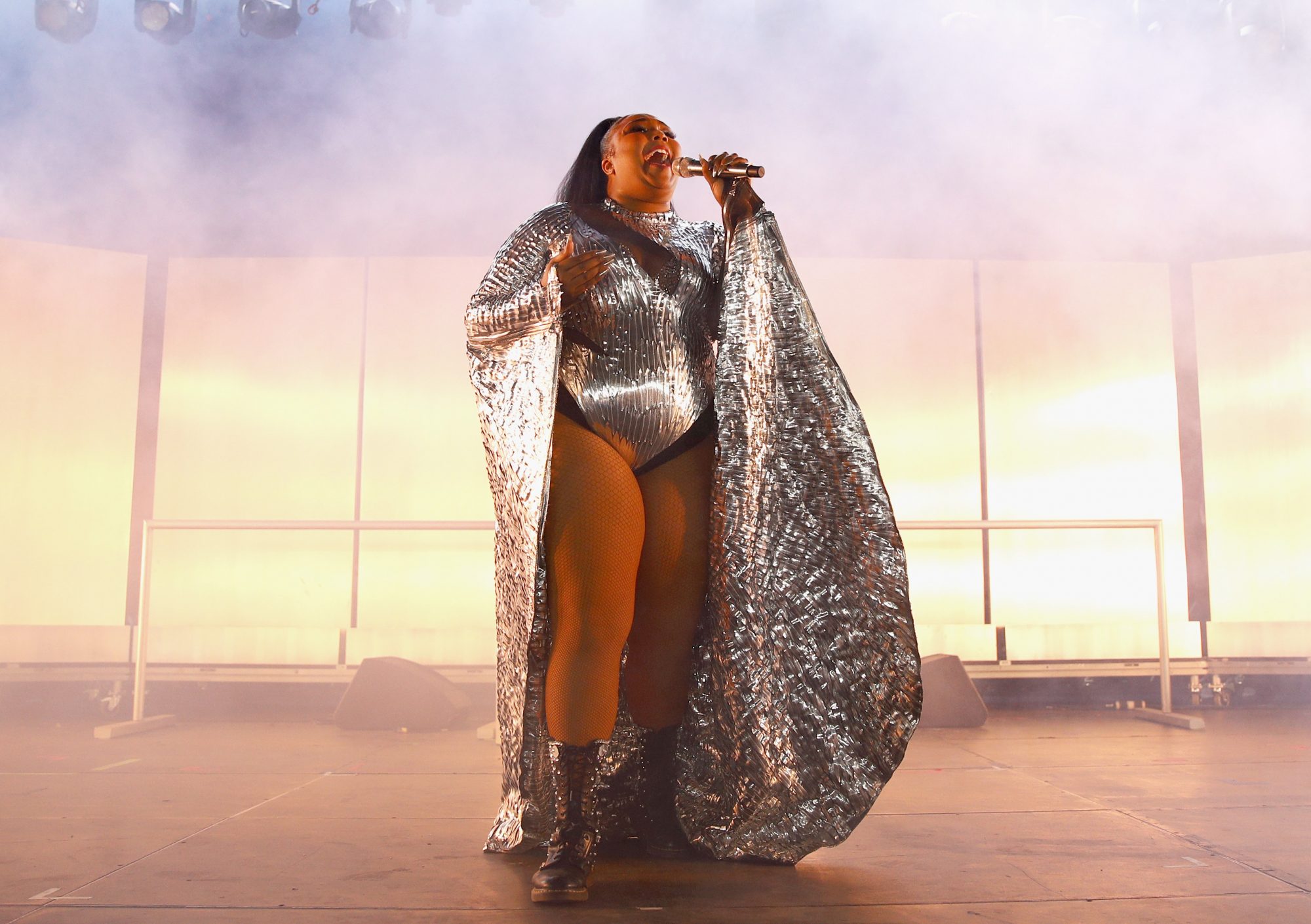 In a sequin cape and matching bodysuit, Lizzo was looking good as hell.