The celeb game is strong at Burning Man and there's one major trend we love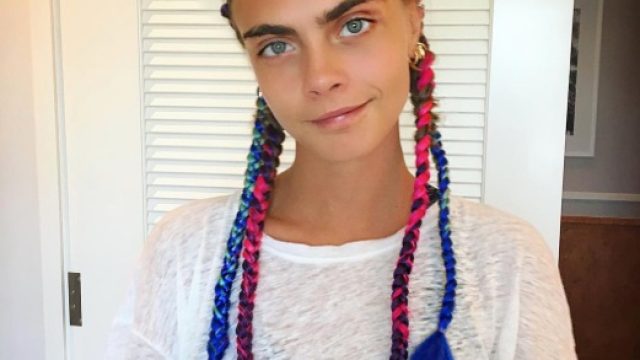 Burning Man kicked off on August 28. Over 70,000 free-spirited humans (including tons of celebrity humans) have been flocking to Black Rock City, Nevada to be immersed in a culture of creativity, love, parties and spiritual togetherness. And sand. Lots of sand.
But no doubt they also went to Burning Man to show off their latest fashion choices — the clothes, the lack of clothes, the accessories, the hairstyles, the everything.
It's all happening right this very second at Burning Man, and we can't help but marvel at some of the newest fashion trends. Specifically, one particular hair trend being rocked by so many people, including pretty much every celebrity in attendance.
The Burning Man braids.
They technically don't have an official name, so we're calling it like it is. Braids on braids on braids, some intertwined with colorful strings.
Like Katy Perry's perfecto braids. She posted this pic on Instagram to check in with the world and let everyone know that she is, in fact, surviving Burning Man.
To combat the insane desert temperatures and endless sand storms, the braids seem ideal.
Because hot temps + hair on your sticky neck = no.
Cara Delevingne rocks her Burning Man braids hard.
And so does her sister Poppy Delevingne.
Paris Hilton is also at Burning Man and seems to be loving her braids.
And Burning Man in general.
We can't help but wonder if the Burning Man braid trend will make it back to the mainland. We kind of hope it does, because braids make life more fun… and hair easier to manage.