These CBD gummies are the only thing helping me sleep during quarantine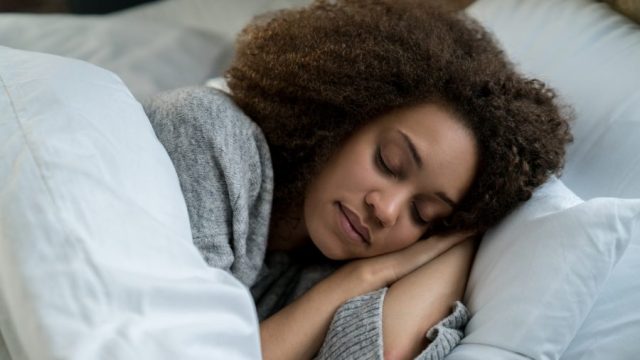 This article originally appeared on shape.com by Amina Lake Abdelrahman.
I never had sleep problems before, but being in quarantine turned me into the kind of person who has trouble falling and staying asleep every. damn. night. When it's time to go to bed, my body and brain are still wide awake, and then a few hours after I finally doze off, I wake up in the middle of the night right back where I started. It makes sense, considering all normal routines have been erased, but it's still frustrating.
Just when I was about to give up on ever getting a good night's sleep again, I got my hands on these CBD Nighttime Gummies from CBDistillery—and I've never slept better. Each gummy contains 30mg of CBD and 1.5mg of melatonin. I chew on one about an hour or so before bed so it has enough time to fully kick in, and then I'm much more relaxed when I get under the covers.
After just a few nights of taking these gummies, I've noticed I'm getting uninterrupted sleep and that I don't feel as restless while lying in bed at night. It really pays off in the morning, when I wake up feeling so much more refreshed.
CBDistillery CBD Nighttime Gummies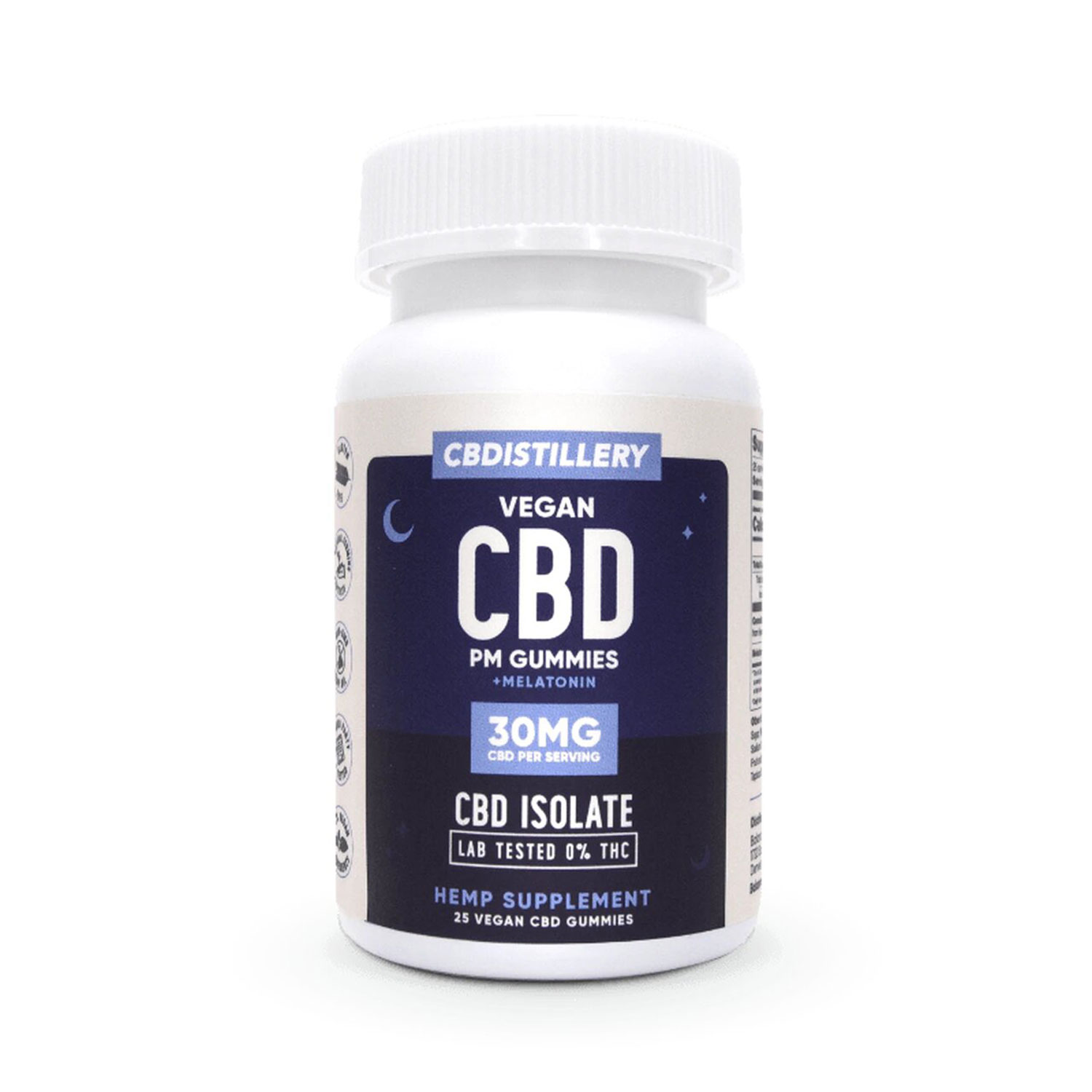 Shop it! $55 (orig. $65), CBDistillery.com.
Even though I take CBD for stress relief somewhat regularly, this was the first time I've taken melatonin—and it turns out that both aspects of the nighttime gummies could be behind my improved sleep. In case you don't know, CBD (short for cannabidiol) is a compound found in the cannabis plant that's known for relieving stress, while melatonin is a sleep hormone that your body produces to help set the circadian rhythm.
"One of the proposed benefits of CBD is that it helps with sleep quality, so the sleep you're getting is deeper," says Aimée Gould Shunney, a naturopathic doctor in private practice in Santa Cruz, CA. "[CBD] helps you quiet down your mind, let go, and relax so you can sleep and recover. Then you've got melatonin, which is certainly sending your body very strong messages that now it is time to sleep," she says.
Shunney noted that CBD is a great way to help anyone sleep better who usually isn't able to shut off their brain at night. Plus, if you do wake up in the middle of the night (like to use the bathroom), she says CBD will "help you stay in a relaxed state" so you can easily fall asleep again once you're back in bed.
Besides the fact that these CBD and melatonin gummies help me sleep better, it's also worth noting that they're the best tasting ones I've tried so far. Each bottle contains an assortment of fruity (but not overpowering!) flavors like raspberry, strawberry, and raspberry lemon. I also appreciate that they aren't super sweet or coated with sugar. And unlike other gummies that contain gelatin (which comes from animals), these are actually vegan!
I'm not the only one who's a fan. Plenty of customers said the gummies help them relax, fall asleep, and stay asleep—especially during these stressful times. "I purchased the PM Gummies because I just wasn't getting the restful sleep I desperately needed," wrote one shopper. "It took using them a couple of nights to see how well they worked. I'm totally sold!" Another reviewer who works the night shift said these gummies even help them sleep during the day.
So if you're also looking to improve your sleep quality, grab a bottle of these CBD and melatonin gummies so you can feel relaxed at night and well-rested in the morning.