I didn't believe in CBD beauty products until I got this facial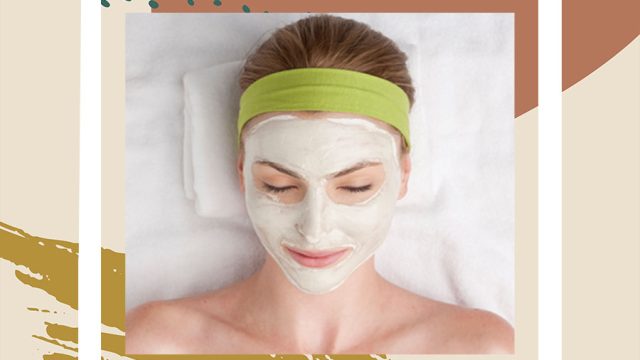 I've been very skeptical about the CBD trend that has run rampant through the beauty industry for the past few years. When it comes to buzzy ingredients, it can be hard to know just how effective they really are. However, when an opportunity to get a CBD facial (and two huge red pimples) came my way, I decided to put my skepticism aside to see what the hype was all about.
How does CBD penetrate the skin?
Mary's Nutritionals' chief scientist, Jeremy Riggle, explains that CBD is highly lipophilic, which means it will distribute itself within the fat layers of the skin where it can interact with the cells responsible for maintaining skin cell functions such as reproduction and immune competence (a.k.a. ECS) to provide the skin a lot of benefits.
What are the benefits of getting a CBD facial?
Studies have shown that CBD has the potential to mitigate pain and itch, reduce inflammation, decrease sebum production, and treat skin concerns such as acne and dermatitis. Therefore, anyone can get this type of facial or use its ingredients regardless of skin type with minimal negative side effects. "Everyone's skin eats up the product post-treatment—it absorbs [so] deeply," says Salon Project esthetician Yevdokiya (Eva) Gruosso. "[Clients] will see added bonuses, such as less healing time [from harsher treatments like extractions]…and ideally, less redness."
https://www.instagram.com/p/B2moyxAhUva
What goes on during a CBD facial?
A CBD facial is very similar to a regular one, except that it—as you can probably guess—uses CBD-infused products on the skin. You won't have to avoid specific products or ingredients beforehand, and the treatment itself takes less than 30 minutes. I come to the facial makeup-free and breakouts fully exposed, hoping to decrease their appearance. I sit on the chair and tell Gruosso my skin concerns (I have oily skin and am prone to breakouts) and what I'm sensitive to (thank the beauty gods, not much).
Gruosso typically starts by encouraging clients to apply Mary's Elite Transdermal Patch ($10) on the inside of one of their wrists to take off any edge they might have. The patch contains enough CBD (10 mg) to last 12 hours, and since you're placing it on a thin layer of skin above the veins, the full dose eventually penetrates the body. Gruosso tells me it will take about 30 minutes to an hour to kick in, but as I put it on the inside of my left wrist, I felt calmer in minutes. She then gets started on the facial.
Along with CBD, Mary's products are made with ingredients sourced from the Dead Sea—all of which are hydrating and soothing. After cleansing my face with a gentle cleanser, she exfoliates the skin with the Purify Dead Sea Mud Face Mask ($45) and massages it gently into the skin (the mask picks up dead skin). Next, she removes the mask with a warm towel and applies the Balance Hydrating Hyaluronic Acid ($95) to infuse moisture into my skin. After, she moves onto the eye area and puts on Brighten Restorative Eye Cream ($65) to help lighten dark circles and decrease any puffiness. To set everything in, she massages the Renew Illuminating Face Moisturizer ($95) and sunscreen with SPF 30 to protect me from harmful UV rays.
How much does a typical CBD facial cost, and how often should I get one?
Prices will vary, but Gruosso says to expect a CBD facial to range anywhere from $125 to $500. You can get a CBD facial as many times as you want, but she recommends getting one every 28-30 days to let the skin fully rejuvenate with new skin cells.
What are the results of getting a CBD facial?
Following a CBD facial, Riggle says there are no known side effects, so you can go about your day and apply makeup immediately after if you need to and you continue to use your normal skincare routine (though Gruosso recommends waiting an hour before applying any prodcut so that the active ingredients can fully penetrate the skin and do their job). Your skin may look a little more pink than before, but that's normal, and she also says that irritation may occur if you have sensitive skin. As with any treatment, it's best to communicate any skin sensitivities to your esthetician beforehand.
I walked away with dewy, hydrated skin that didn't need makeup and the next day, the appearance of those two big pesky pimples decreased by a lot, and as a bonus, the transdermal patch eased my usual anxiety. So the next time someone asks me if CBD skincare is worth a try, I'll tell them that it absolutely is.