This cat's reaction to Kate Middleton is making our day
When you're a cat and you're famous, everyone else falls beneath you. Even Kate Middleton, Duchess of Cambridge, is a simple serf in the eyes of famed felines. Bob the Cat was formally introduced to Kate Middleton at his movie premiere yesterday. And Bob was, well, underwhelmed.
Bob plays himself in the film A Street Cat Named Bob, the true story about James Bowen, a recovering addict who finds solace in a stray cat. Being the star that he is, Bob arrived to the red carpet in style, wearing his signature red scarf.
He turned heads and excited fans were eagerly awaiting the meet and greet.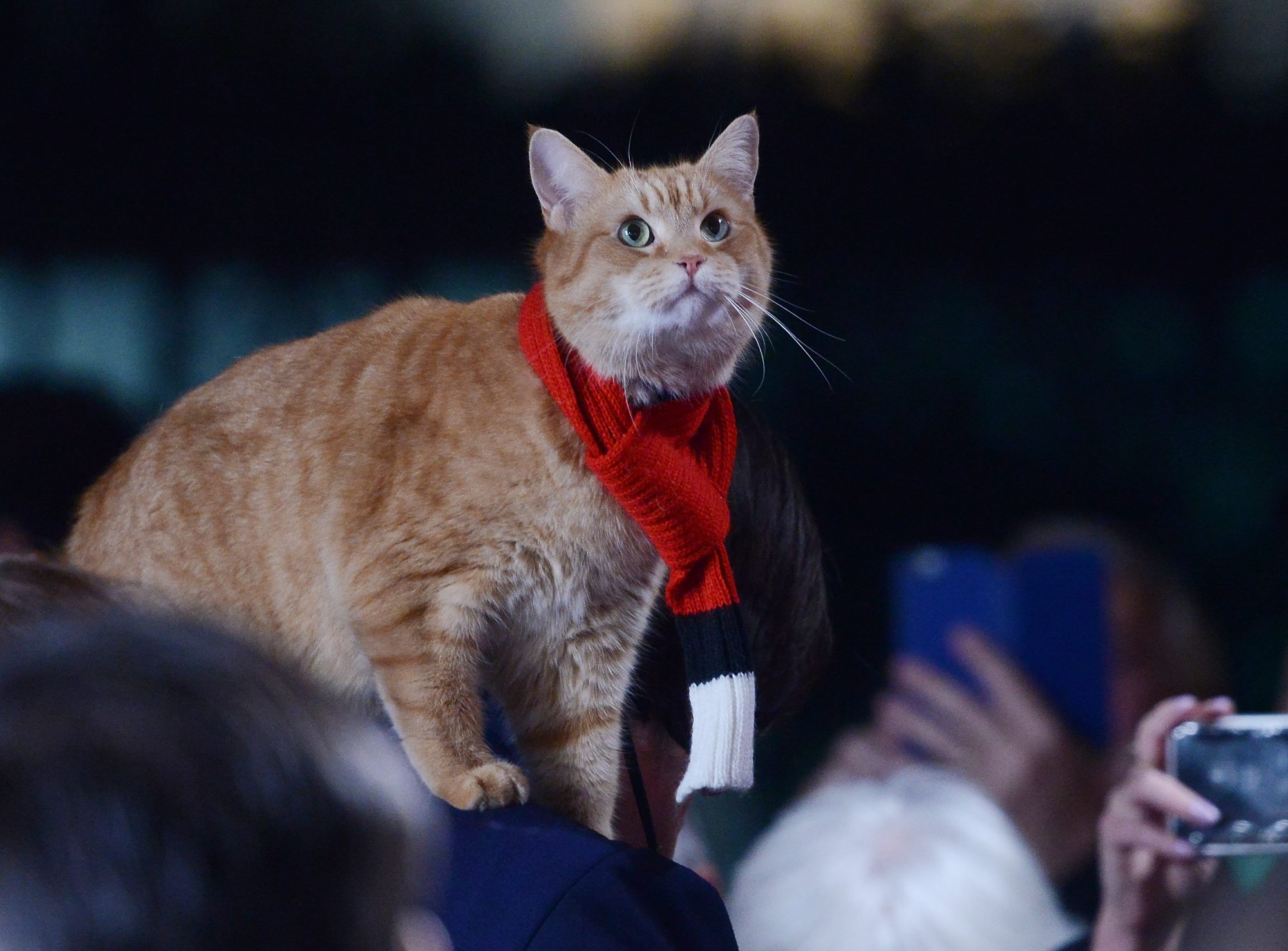 One of those excited fans was Kate Middleton, who also arrived in style. The Duchess donned a simple, yet elegant, white gown, reminiscent of her wedding dress. The crocheted lace top and sleeves are classy yet casual. Her red poppy pin, a symbol of recognition for those who have fought in war, proudly stands out against the lace.
We're loving the contrast between the modest neckline and the thigh-hight slit in the skirt. Being the much-admired Duchess, Kate must stick to a demure dress code. But showing a little leg once in a while won't hurt anyone, right?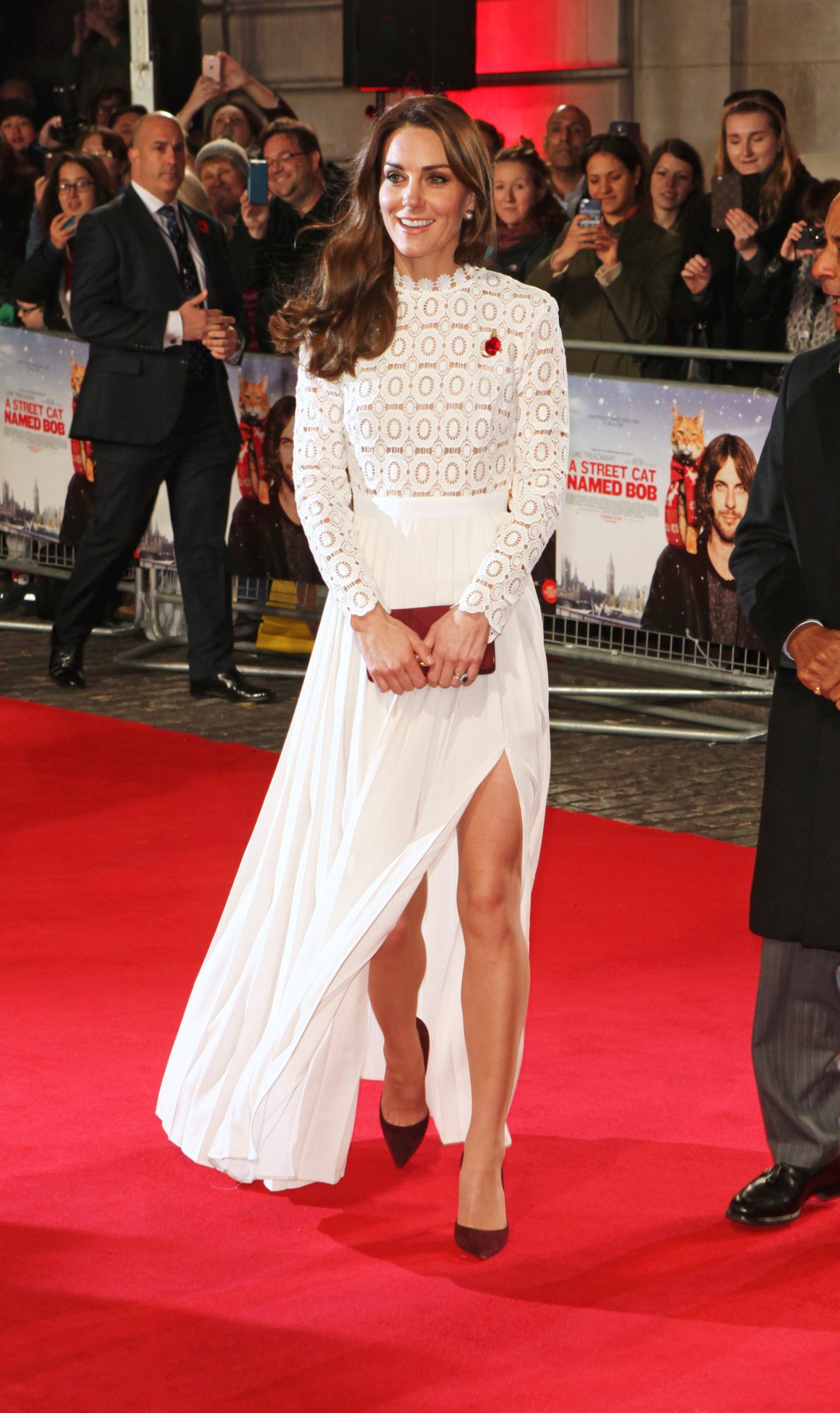 With both Bob and Kate looking their best, the time finally arrived for the two to meet. Hands (and paws?) were clammy. Butterflies were fluttering in stomaches. This may be the start of a lifelong friendship!
Or not. By the looks of it, these two just weren't on the same page.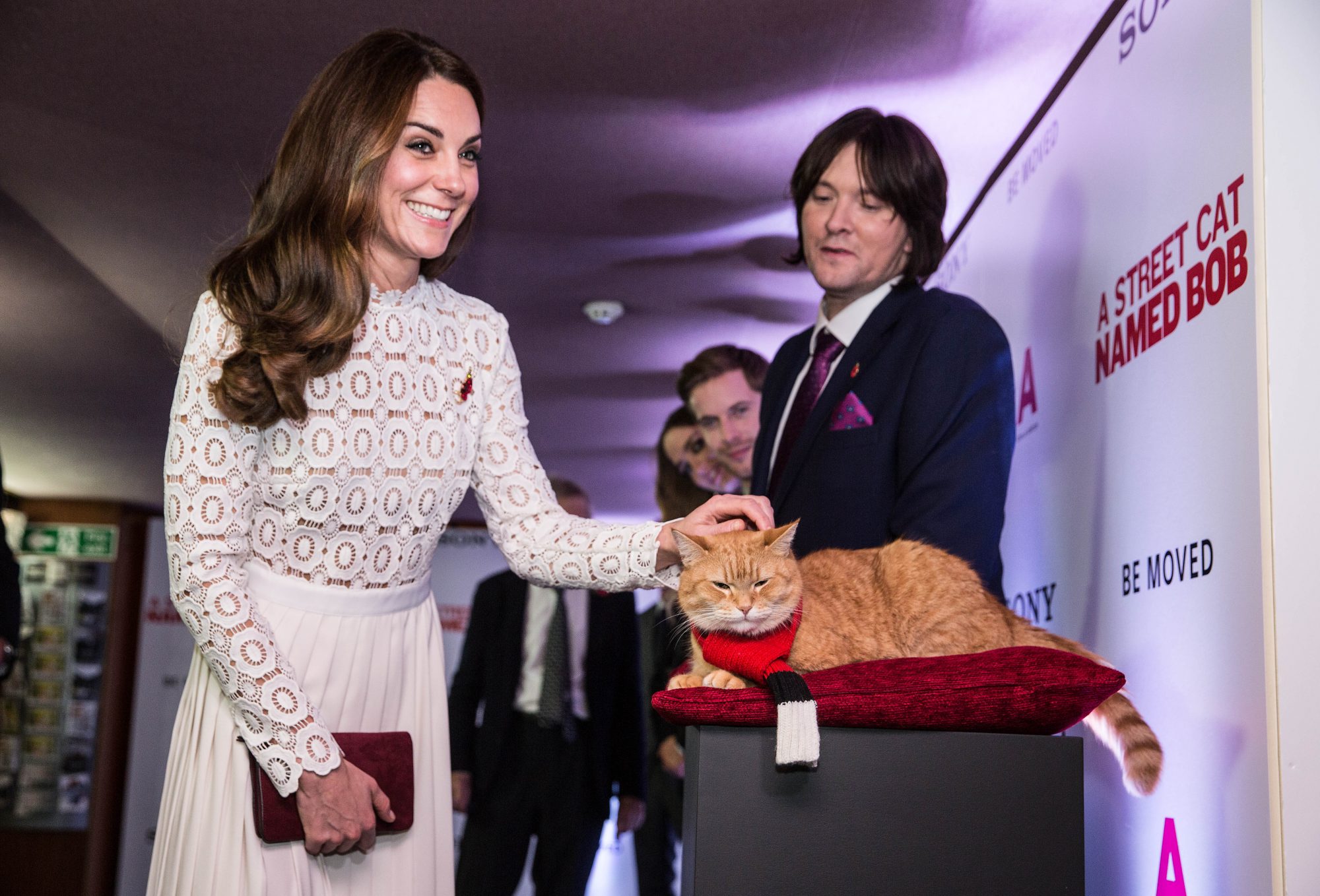 The Kensington Palace twitter account posted a photo, that we theorize was captured at the exact moment where Kate realized that Bob was completely over her.
But then, hope arrives by way of a flickering tail.
Perhaps Bob remembered life before the paparazzi and the movie deals. Maybe, even if for just one moment, Bob the Cat remembered that friendship was what made him famous in the first place.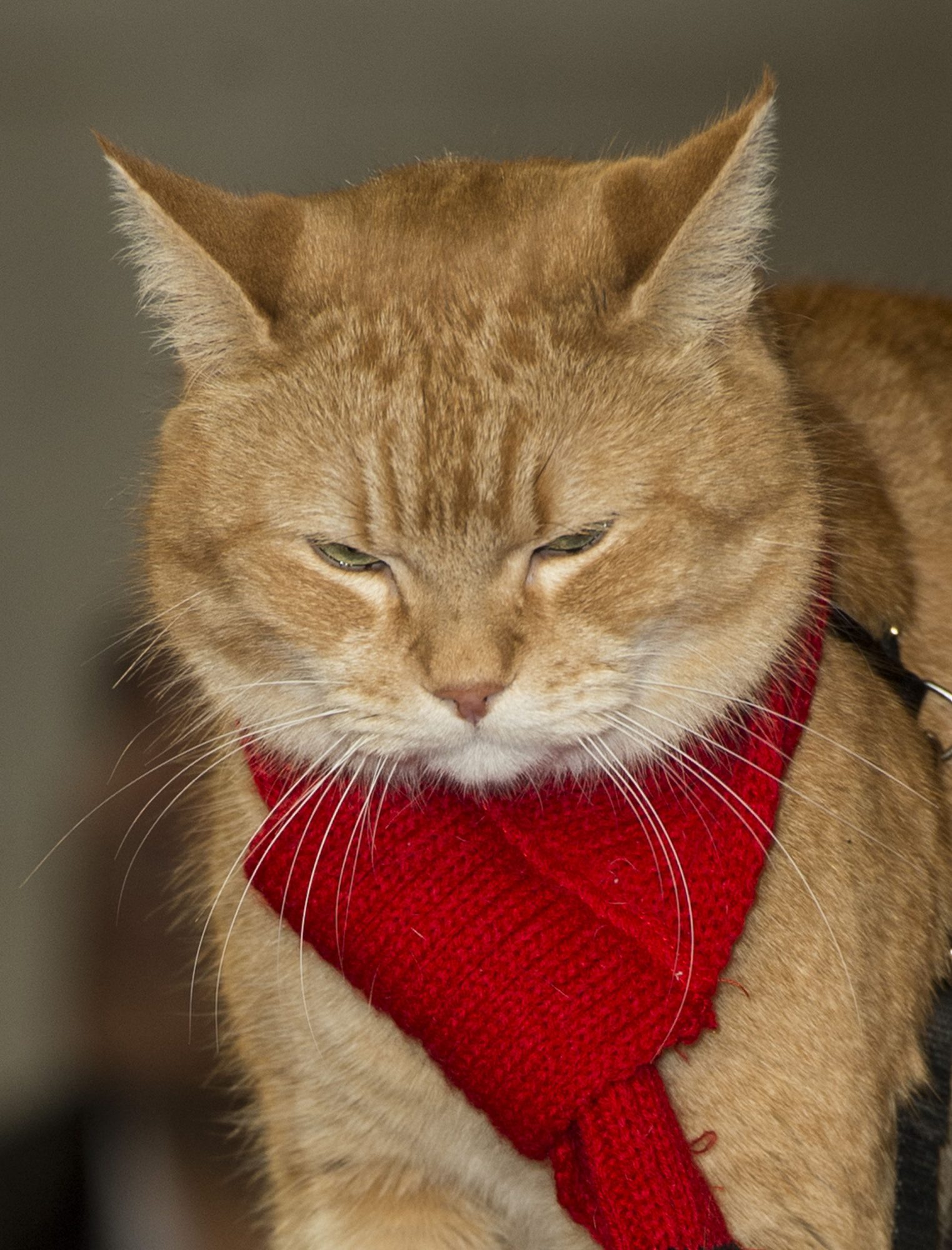 Or maybe Bob remembered that the Duchess of Cambridge was his last visitor and his dinner was on its way. Who's to say?
Don't take it personally, Kate. Famous cats — and cats in general — are usually hard to please.