Catherine Zeta-Jones' daughter Carys is all grown up, and #TWINNING with her mom so hard
Nope, it's not déjà vu—you've basically seen Carys Zeta Douglas' gorgeous face before.
Why, you ask? Well, the 14 year old is a dead-ringer for mama Catherine Zeta-Jones. The mother-daughter duo made waves at Michael Kors' spring 2018 show at New York Fashion Week yesterday, striking a few poses with pal Naomi Watts, Nicole Kidman, and, of course, Michael Kors himself.
Carys wore a dainty off-the-shoulder top with a metallic floral-patterned skirt. Meanwhile, mama Catherine wore a plunging halter dress with a belted waist. The two weren't exactly "matchy-matchy," but the similar styles were more than enough to rally a few "celebrity mini-me!" cries from the internet.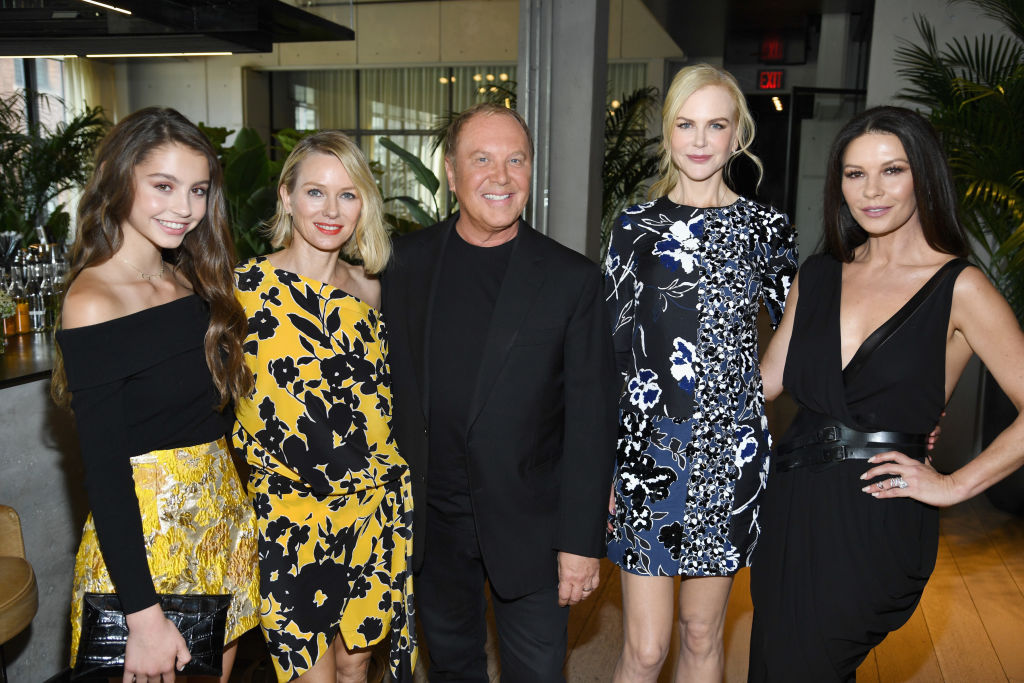 We won't be overly cliche and say these two look more like sisters, but ~clearly~ Carys has a lot of her mom's DNA.
This isn't the first outing Carys and her mom have made this week. The two were all smiles at the Hand-in-Hand telethon earlier this week, where they worked alongside the likes of Oprah Winfrey, Kerry Washington, Beyoncé and more to raise upwards of $44 million for hurricane victims.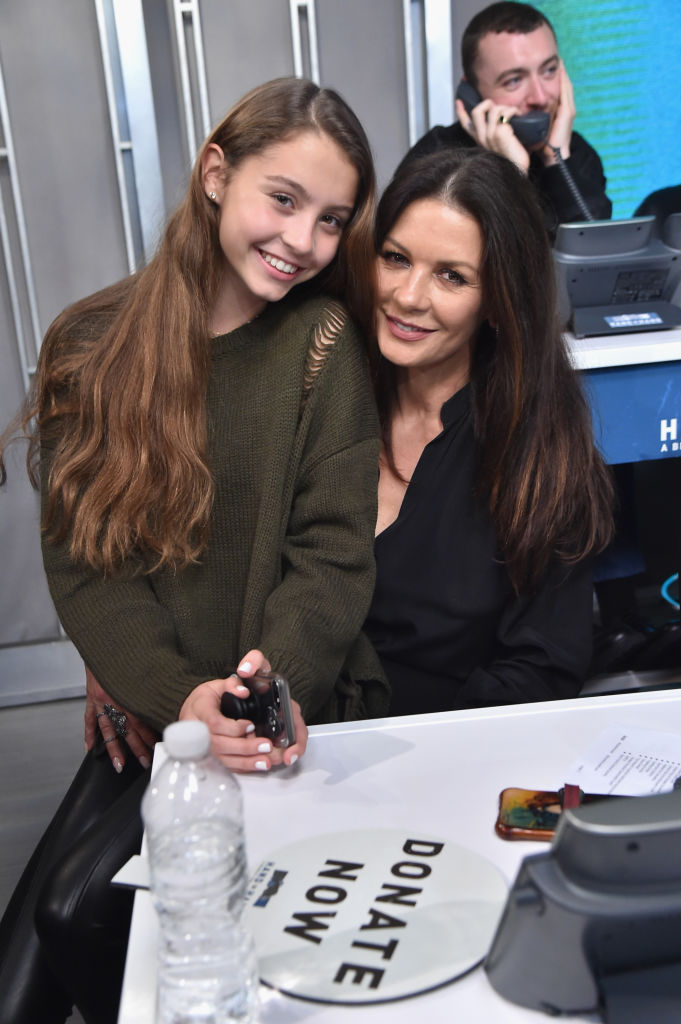 At 14, Carys' attention is aptly focused on normal teenage activities like curating the perfect Instagram. Of course, with her family's performance genes (dad is actor Michael Douglas) and her clear knack for fashion, we wouldn't be surprised if we caught her on the flip side of the runway soon. We're sure fellow celebrity mini-me Kaia Gerber, 16, could show her the ropes.
Just look at the girl's stone-cold model face — she's not even a pro yet, but we've got chills.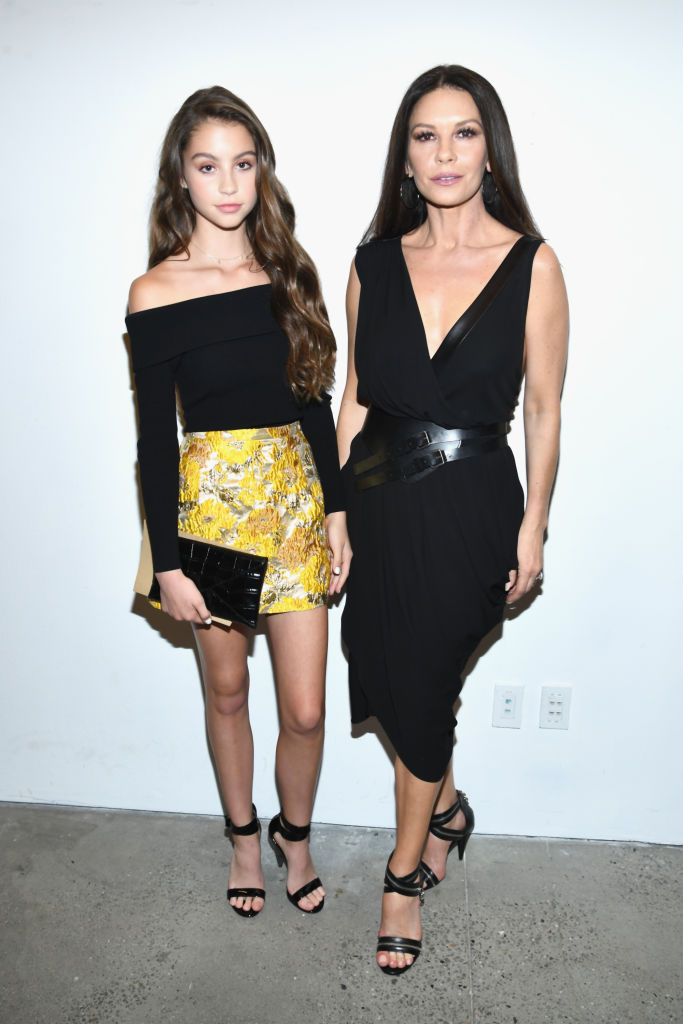 We wouldn't be totally off base to say she got it from her mama, would we?