Catherine Zeta-Jones' latest bikini Instagram pic is a perfect clapback to paparazzi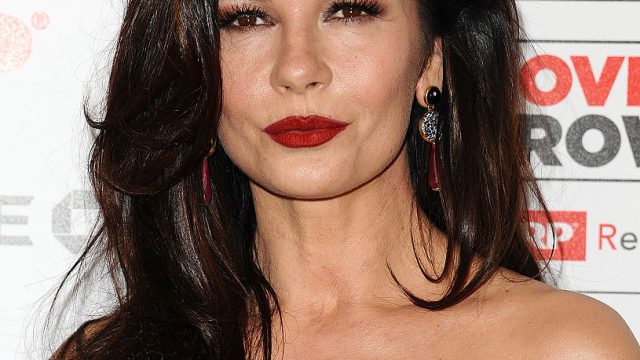 Attention, paparazzo: Catherine Zeta-Jones is over your shit.
After nosy photographers posted some unflattering pictures of the actress in a swimsuit, 47-year old Zeta-Jones responded by posting her own bikini pics on Instagram.
The Chicago star is currently on vacation in Mexico with her husband, actor Michael Douglas. The couple have been married for 16 year, and despite a brief separation in 2013, seem to be going strong (snapping sexy pics of each other always helps). 
"Pissed the paparazzi photographed my ass, thus sharing the photographs my husband took of my ass. Always a better option for viewing, Zeta-Jones wrote in her Instagram post on Wednesday.
https://www.instagram.com/p/BNK14ZwAhqW
Douglas, 72, also posted some beautiful holiday pictures on his own Facebook.
We love that CZJ is calling the paparazzi out for invading her privacy, and sharing pictures of herself on her own terms.
[tempo-video id="5224869218001″ account="4607804089001″]
Keep slaying, Catherine.