Cate Blanchett rocked a "pussy hat" at a rally with her daughter (and here's how to get one of your own)
Today we watched a new president be sworn in, and throughout the country, people are speaking out. Last night, a massive crowd gathered in New York for the Ghostlight Project, which promises compassion for all. Stars like Sally Field, Kate Mulgrew, Phillipa Soo, and Cate Blanchett gathered in Times Square to light candles for compassion and inclusion. And Cate even brought her adorable daughter, Edith, to join in the empowering evening.
But shoutout to Cate's *pussy hat*
We totally love little Edith's dusty pink puffy coat! Those two make such an adorable duo.
And if you'll notice, Cate's wearing the "pussy hat" developed for the Women's March.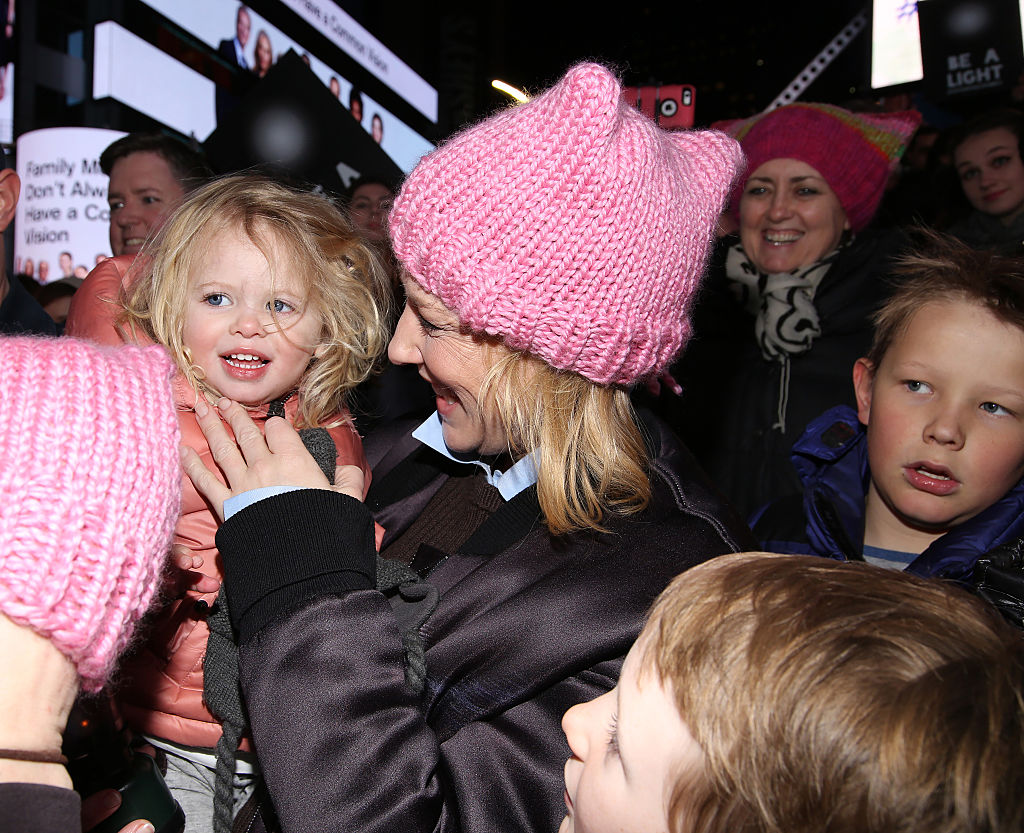 These fabulous pink hats were developed by the Pussyhat Project as a way to protest the new president's treatment of and commentary about women. And we think it's awesome that Cate is showing her girl power and supporting her fellow women in such a fabulous way. Plus, it's even cooler, because she's sharing some powerful and positive feminism with her little girl. And Edith looks like she had a lot of fun.
Tons of women have knit or crocheted their own hats to wear at the upcoming marches. You can go to the Pussyhat Project website to find patterns to make your own hats to join the movement. Cate's version is simple, classic, and we love that.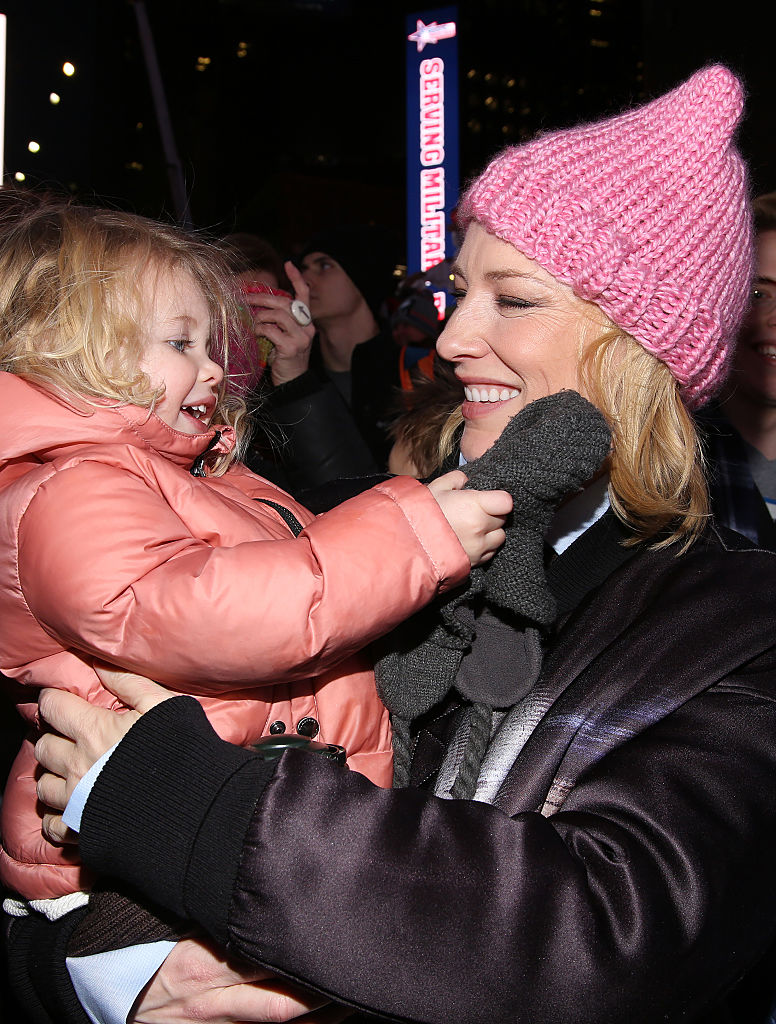 Cate isn't the only fabulous celeb rocking a pussy hat, either.
So many fabulous ladies will be rocking their pussy hats both in Washington and around the country. We love this fun way to keep warm and show off your girl power!