"Catastrophe's" Sharon Horgan thanks the dark lord that she spent Carrie Fisher's last night in London with her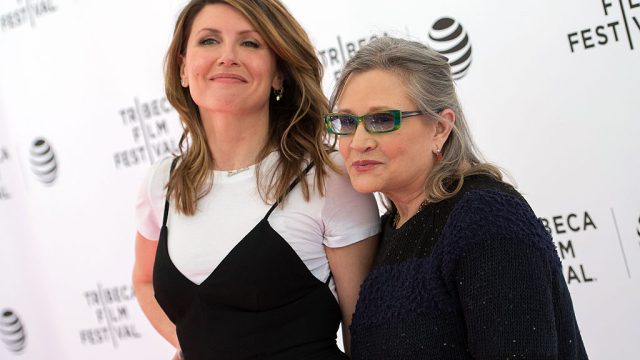 Since her death last week, we've all been mourning the loss of the amazing Carrie Fisher. And perhaps none are mourning so much as those who worked with the witty and brilliant star. Now, Catastrophe star Sharon Horgan penned a tribute to Carrie Fisher for The Guardian, and it's one of the most honest, no-nonsense remembrances we've read.
Over the past few years, along with a return to Star Wars, Carrie starred as the judgmental mother of Rob Delaney's character on Catastrophe. The London-set show tells the story of a pair of 40-somethings who suddenly find themselves pregnant after a week-long fling. Rob plays an American, who decides to move to London to make things work with the mother of his child. His outspoken but traditional mother, played by Carrie, doesn't really approve of Rob's partner, played by Sharon Horgan.
Luckily in real life, Sharon Horgan and Carrie Fisher were pals, although it didn't start out that way.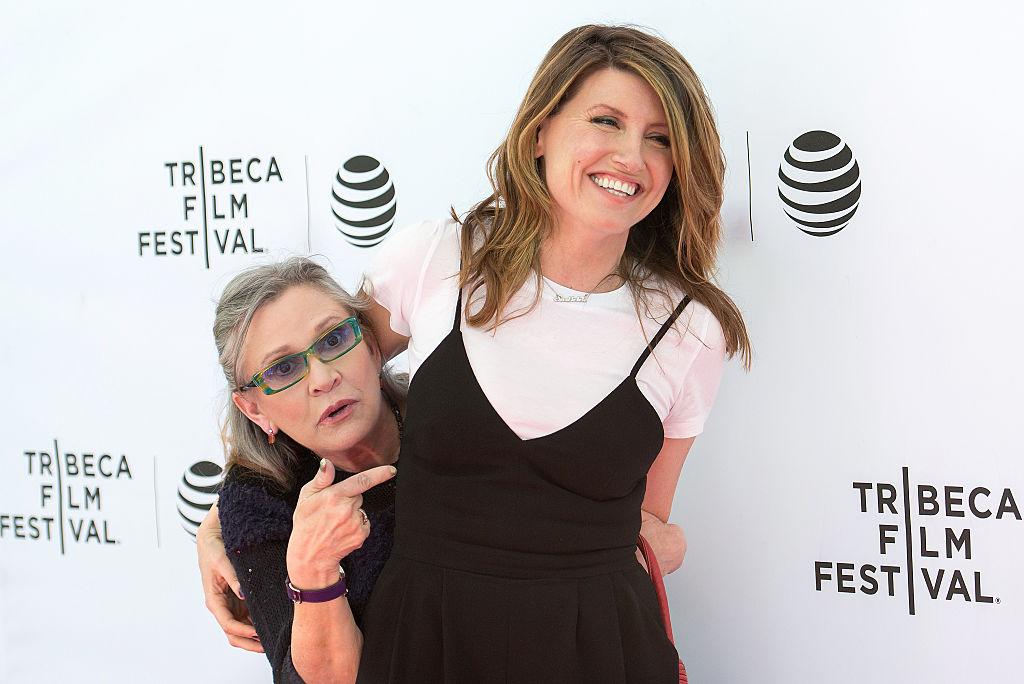 Sharon explains that she and Carrie weren't pals at first, because, "we treated her like everyone else did: as an icon, not a real human." And along with that, Carrie turned down a lot of Sharon's invitations, "with charming, poetic, and hilarious texts."
Sharon recalls one particular incident, and it perfectly sums up Carrie's blunt honesty. "I invited her to a dinner where I thought (knew) she would like the other guests and they would (of course) like her. She messaged to say that she wasn't in the right frame of mind for new people, that she would be better off with people who already knew her madness, so she could relax and be as crazy as she fancied. She turned down the invitation, but she made me promise never to stop asking. And I didn't." After that, Sharon and Carrie did spend time together outside of work.
Sharon went to dinner with Carrie the night before she left London, and she's so grateful she didn't skip it.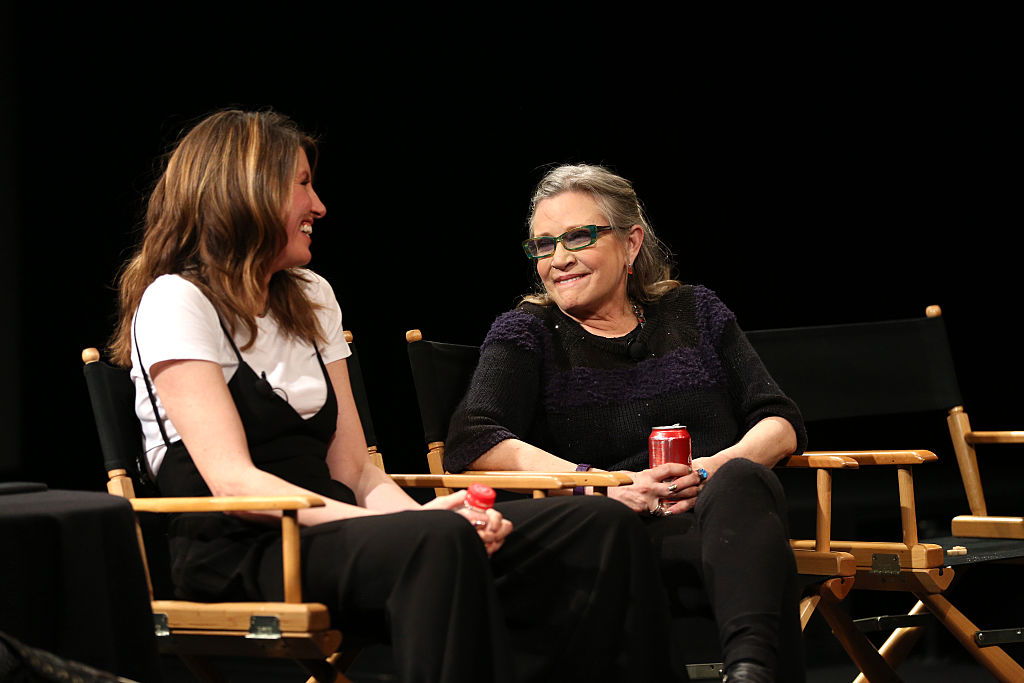 Sharon explains that Carrie invited her to dinner, but she was hungover after celebrating the wrap of Catastrophe.
Sharon said, "I tried to cry off and she reminded me that she had dragged her ass all the way out to Hackney to see me the week before and I should return the favor. So I did. Thank the dark lord, I did."
Thank the dark lord, indeed, because that was Sharon's last opportunity to see Carrie alive. Sharon explains that initially, she was intimidated, because author Salman Rushdie was also at the dinner. But Carrie reassured her, and she even checked in mid-meal to make sure Sharon was having fun. Carrie also handed out presents for the holidays. She gave Sharon, "an antique cocktail stick holder."
As she closes out her beautiful words for Carrie, Sharon reminds us that we as women owe Carrie a lot.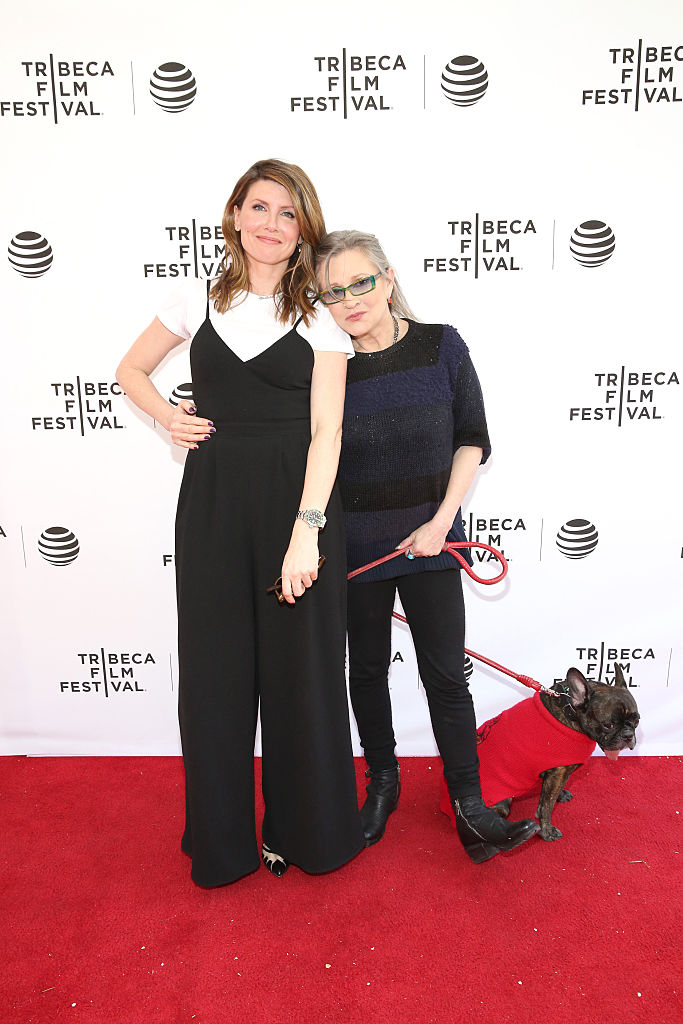 Sharon says that Carrie was, "so real that it was almost dangerous. Actually, it was dangerous. Because she didn't play the game." Sharon reminds us that Carrie spoke out against the double standards in the film industry. She knew that she had to keep speaking out, but Sharon adds that she could see that the criticism still hurt. Even Carrie Fisher wasn't immune to the way people talked about her looks, but she still stood up for herself, and that's what is most important. But all of that was part of who Carrie was, and it's important to remember her as a total package.
Sharon ends by saying, "And I want everyone to remember her and all the great things she was. A wonderful writer, a fine actress, a great mother, a caring daughter, a loyal friend, a wit, a prolific present-giver, a lunatic, a legend."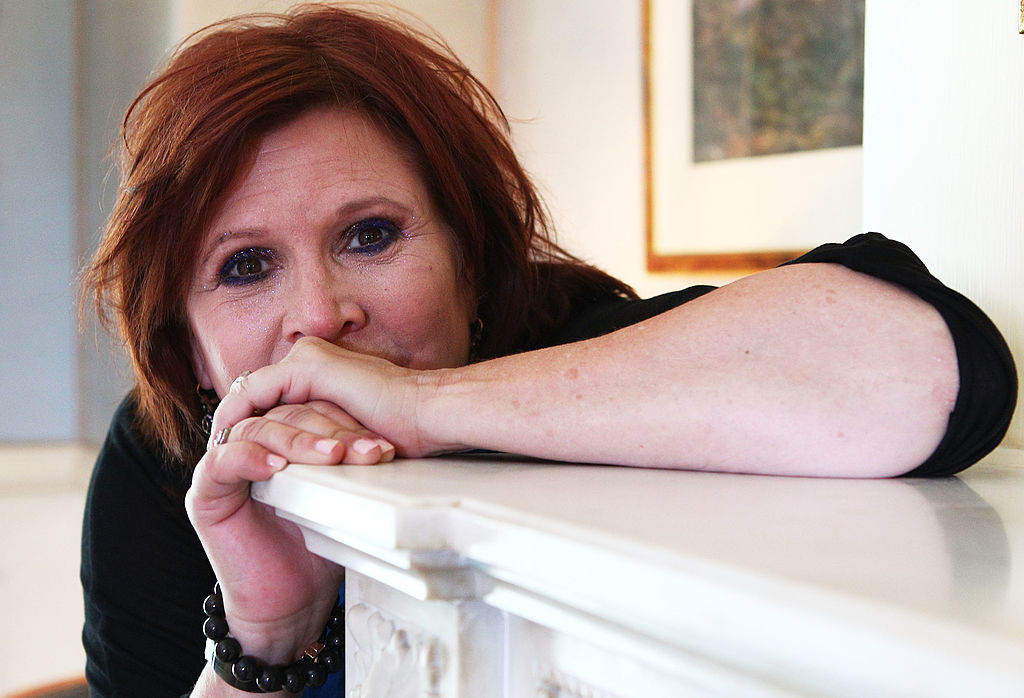 She was all those things, and so much more. Our lives were better because we had Carrie Fisher to watch, to read, and to learn from. Now all we can do is try to continue her legacy as best we can.