This cat just wants her humans to come outside and play in the snow with her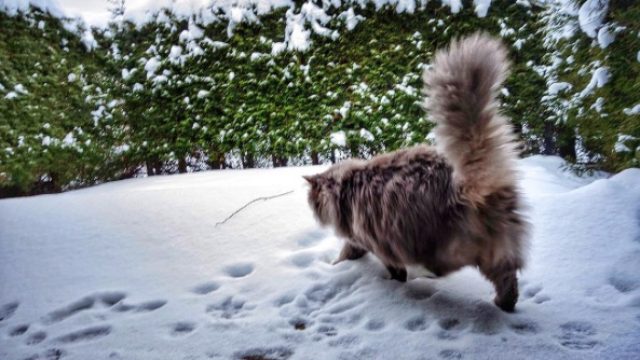 There's a cat living in Norway who absolutely loves playing outside with her humans, and she's so ridiculously adorable while doing it.
Nala is a 5-year-old Maine Coon and Norwegian Forest cat mix whose favorite thing to do is play in the snow. She makes snowballs, chases snowballs, catches snowballs and eats snowballs. Life is good for Nala.
Winter is obviously her favorite season, because snow.
She especially loves licking the ice, because after chasing all those snowballs, it's important to stay hydrated.
Nala has her own YouTube page, Instagram account and Twitter account, because of course she does!
When she wants her humans to come outside and play with her, she casually peaks her head above the glass door to get their attention.
It's a beautiful love story of a girl and her snow. And sometimes her humans, too.