Your cat eye is going to get an upgrade with this new eyeliner set from Tarte Cosmetics
You really can't go wrong with a good cat eye. Whether you prefer a big, bold line or a thin, delicate one, this look gives everyone that gorgeously sophisticated Princess Jasmine-esque look. Chances are, you've experimented with black liquid liner to achieve this look…and if Tarte has anything to say about it, soon enough you'll be rocking a cobalt blue winged line as well.
The brand has just released the Wing Workers Deluxe Tartist Eyeliner Set, and it's about to take the cat eye to the next level. The set includes deluxe-sized clay paint eyeliners in four different shades: You get your classic black, a dark bronze (which, FYI, is a great option for ladies who want a slightly softer, more foolproof look), and edgy dark purple and deep blue.
Unlike traditional liquid liners, this formula gets applied with a liner brush, and Tarte has included a double-sided version of this as well. One side will give you a heavier line, the other helps you achieve a really precise wing.
You get these four liners and a brush for just $35. Not too shabby, right?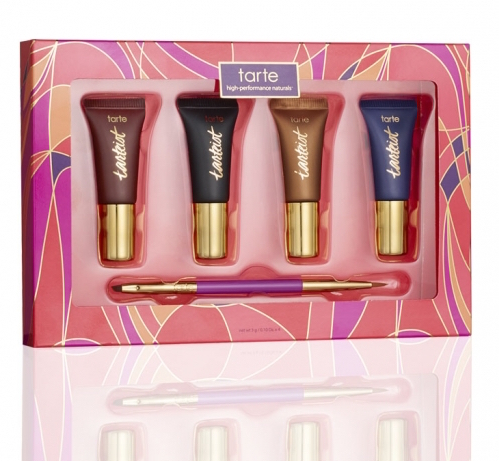 We love a good winged liner for the holiday season — the classic black would look so chic with a bold red lipstick, while the other shades appear to have a teeny tiny bit of sheen to them, which should literally make your eyes sparkle. The colors themselves are super saturated, and we've always had amazing luck with Tarte's clay products. They seriously don't budge, and when you're trying to work the cat-eye, that's totally key.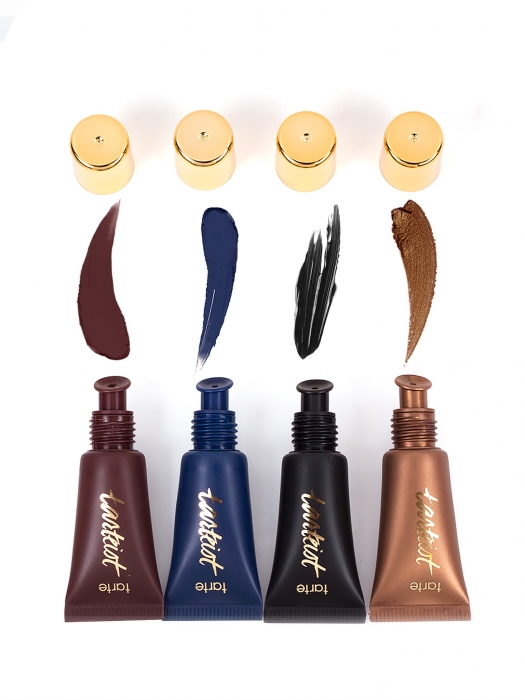 Now, there's one really important thing to keep in mind: This product is limited-edition. You know the drill: Products that won't be around forever tend to get sold out really fast, so if you're interested in this handy set, grab it now or forever hold your peace.