These are all the cat cafes you NEED to follow on Instagram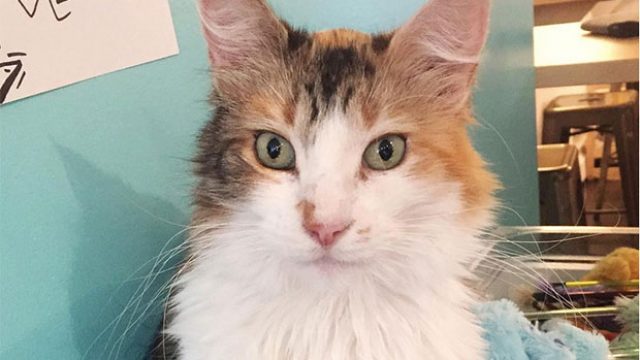 When we first heard about cat cafes — cafes where real, live felines mingle around with drinks and snacks — we thought our prayers had been answered. Coffee and cats?! Some of the first cat cafes were as far away as Japan and Taiwan, but now there are cat cafes in major cities all over the world. Oftentimes, the kitties are up for adoption by a local animal rescue organization. So if you do fall in love with a little furball over your latte, you may be able to bring her home!
You may not have a cat cafe near you, but most of them are on Instagram, where it's pretty much a non-step kitty lovefest. If you need a little "AWWWW!" in your day, here are all cat cafes you NEED to follow on Instagram right now:
Meow Parlour (that's Misty in the main photo!)
New York, New York
Austin, Texas
Seattle, Washington
Brooklyn, New York
Portland, Oregon
Charleston, South Carolina
Washington, D.C.
West Chester, Ohio
Manila, Phillippines
San Jose, California
New York, New York
Any cat cafes that we missed? Let us know in the comments!