We want to go to a cat café with Aidy Bryant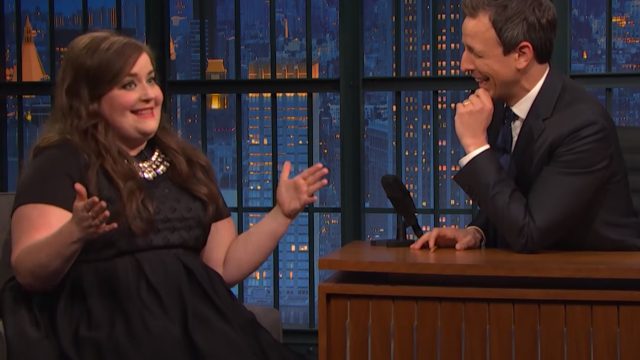 We already know that cat cafés (the places where you can drink coffee and have snacks all while petting adorable kitties) are one of favorite things, but now that we know Aidy Bryant is also a fan, we can't stop picturing how amazing it would be if we could all go together. When Aidy stopped by Late Night with Seth Meyers on Tuesday night, she told Seth all about how she discovered her love for these amazing places.
Aidy, like many people, was originally grossed out by the idea. Especially if you're not a huge cat lover, it can seem kind of gross to eat food surrounded by a bunch of furry creatures. However, all cat cafés have very careful rules and regulations regarding this issue, and the whole experience isn't just clean, it's fun.
"I walked in being like, this is disgusting," Aidy explained. "And I left being like, I love a cat café. I feel serenity now."
So, when should we plan our next visit?