Casual crowns are our new obsession and here are some for the non-royal budget
Ummmm casual crowns, we're kind of obsessed with you. We can wear you to the movies, we can wear you around the house, we can wear you out to dinner — and we're all about it. We actually forgot about your existence (at least the non-flower crown version of your existence) until this very inspirational pic of Rihanna in a super casual headphone crown.
Then we remembered that not too long ago Rita Ora rocked the crown headphones too:
While we love their low-key musical crown style, it's also a smidge out of our budget — $8,895, Dolce & Gabbana, yeah — still we were quick to notice that some of our fave ladies are wearing non-musical crowns kind of on the reg.
Exhibit A: Beyoncé's structural hat crown in the "7/11" video.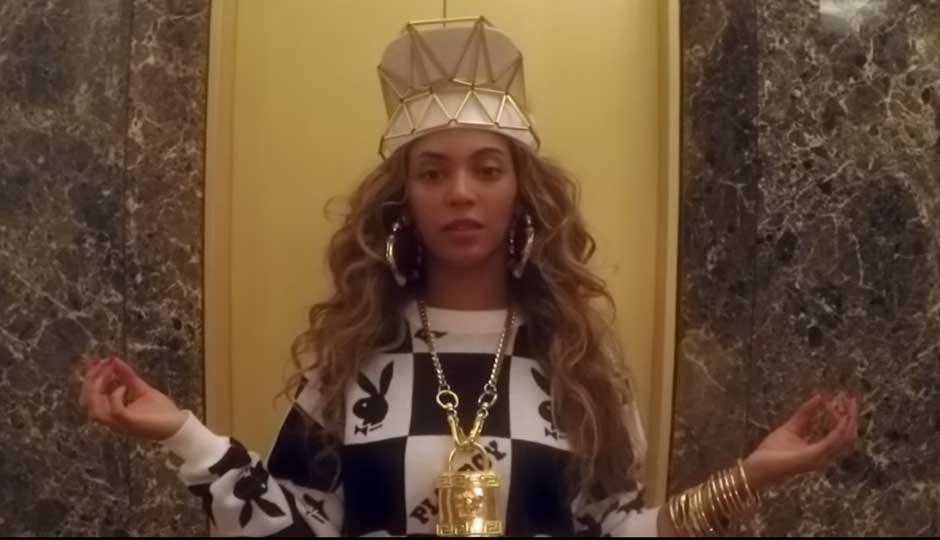 Courtney Love who has been casually rocking grunge headgear since the '90s: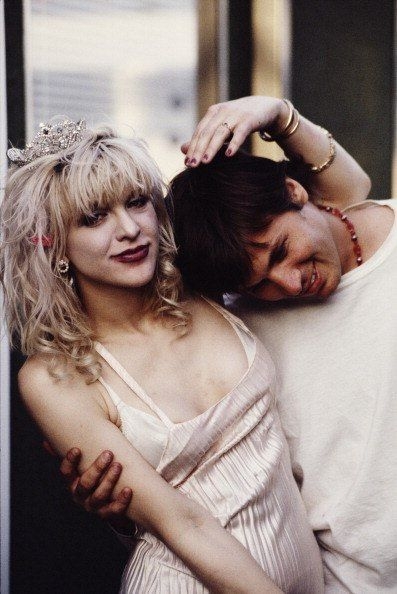 Katy Perry's low-key punk regal turn: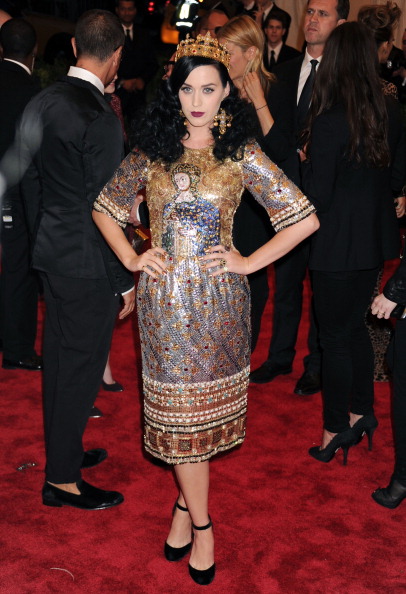 Ellie Goulding making it look so natural paired with a plain white tee: 

Obviously crowns are nothing new to fashion. I mean, didn't Audrey Hepburn corner the market on casual crowns in Breakfast at Tiffany's?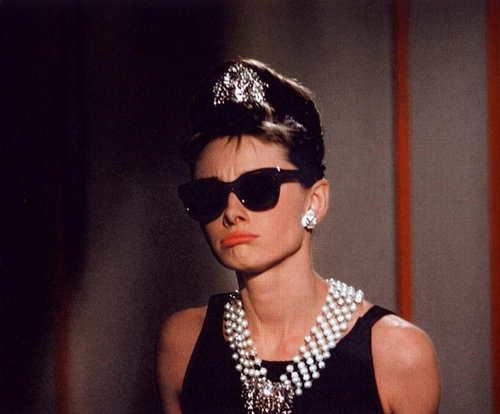 But if the runway shows for spring 2016 are any indication, we have a lot more casual crowns in our near future: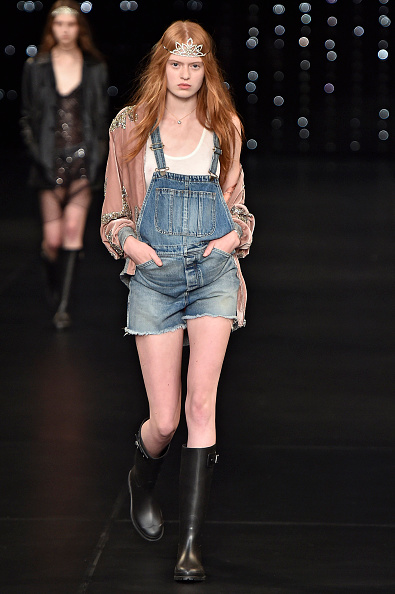 SO, how do we make good on this trend without breaking the bank? We've pulled a few of our fave low-key crowns from across the Interwebz:
Rock 'N' Rose Titania Metal Crown, $65, Asos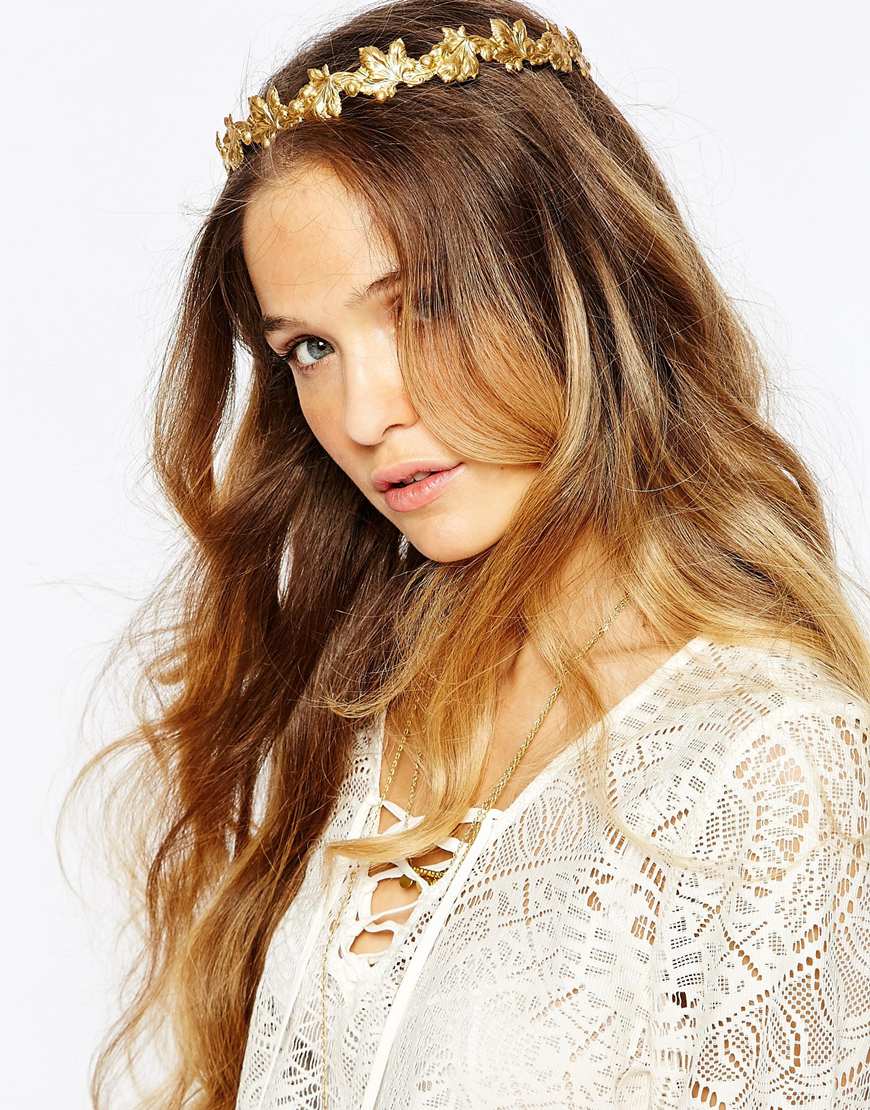 Silver Feather Tiara Hair Comb, $7.13, Claire's 
Crown, adult size, gold lace, Swarovski crystals, $22, Etsy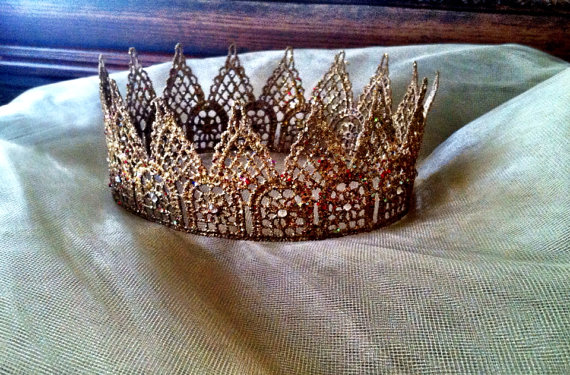 Girls' Star Crown Headband, $32.50, J. Crew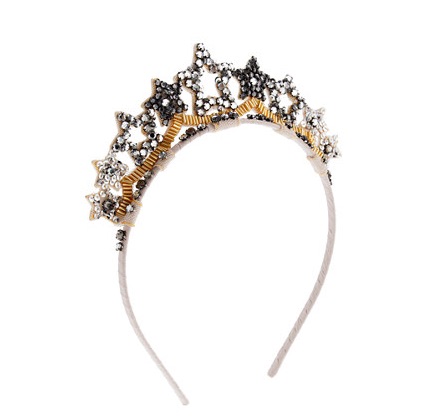 The Princess Margaret Crown, $24.99, Etsy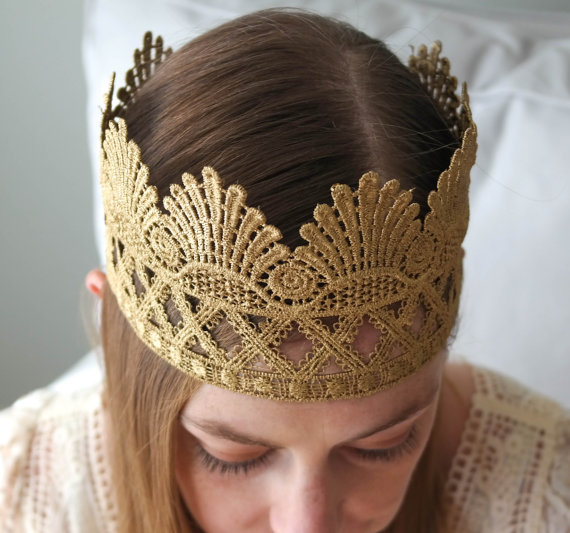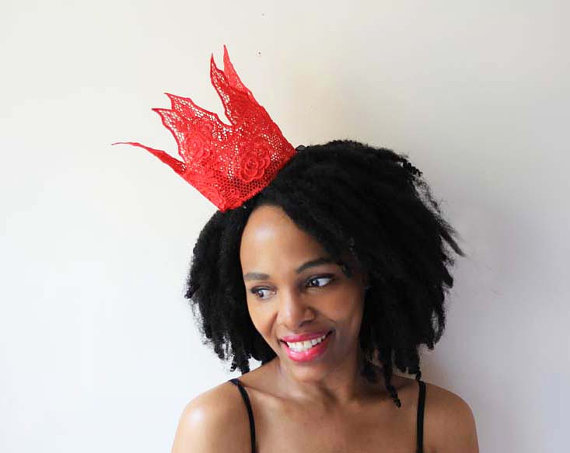 Liberty Jewel Crown, $45, Nasty Gal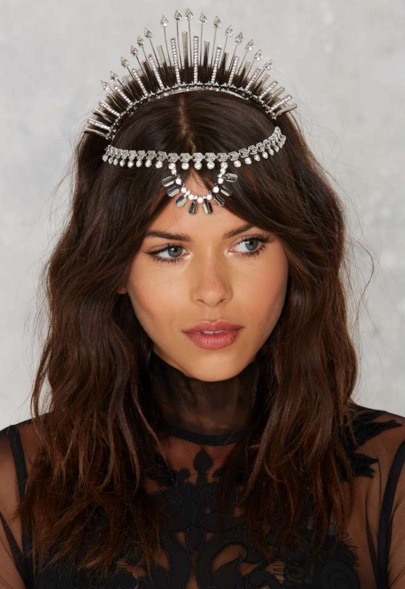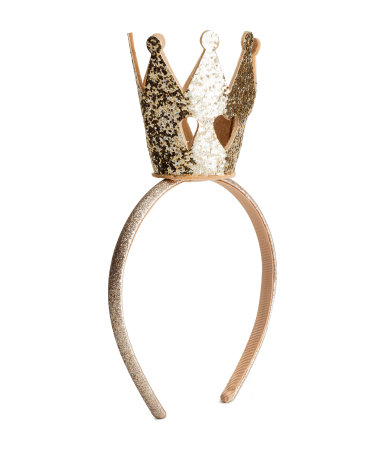 Let's get regal.
(Images via YouTube, Tumblr, Jennifer Graylock/Getty Images, Catwalking/Getty Images, Paramount Pictures)