Bill Skarsgard is giving us chills in the trailer for Stephen King's "Castle Rock"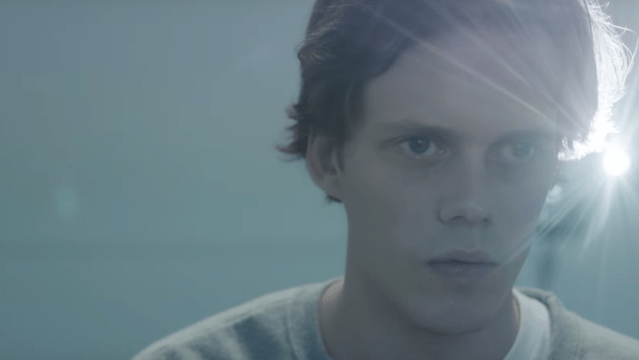 Bill Skarsgard has got the whole intense, creepy thing down. The actor has been straight-up haunting our dreams since he took to screens as Pennywise in It. Soon, he'll appear in another Stephen King adaptation — Hulu's Castle Rock.
The younger Skarsgard only makes a few appearances in the unsettling teaser, but he shows up enough to prove his chilling days are far from over — even without the clown makeup. Showrunners haven't spilled many plot details about the new TV series, which is set to debut on the streaming platform in 2018, but we do know that the titular small town is the setting of several of King's spooky stories, and that setting will get an eerie reimagining from executive producer J.J. Abrams.
If Abrams' previous work on Lost and other sagas — like, IDK, Star Wars! — is any indication, we're in for some seriously gripping storytelling.
https://www.youtube.com/watch?v=K3U7Z94NHgg?feature=oembed
The new peek promises scares that involve everything from what looks like a morgue scene to sinister masked figures, and buried bodies to — wait for it, It fans — dark sewer drains. It also includes peeks of King veteran Sissy Spacek (Carrie), André Holland (Moonlight), Melanie Lynskey (Togetherness), Terry O'Quinn (Lost), Jane Levy (Suburgatory), and more.
The Castle Rock glimpses we see are set against ominous music, and there's only a single line of chilling dialogue: "You have no idea what's happening here, do you?" Fair to say that's accurate of us viewers at this point too, but we're definitely intrigued to find out more.