The cast of "Thor: Ragnarok" is getting INSANE
Thor is the God of Thunder, but he may also be the God of Attracting an Incredibly Talented Cast, as well. According to an article on Marvel.com, the cast for the next Thor movie, Thor: Ragnarok is going to be absolutely epic. There are the obvious Thor-franchise veterans (the amazing Chris Hemsworth and the incredible Tom Hiddleston), of course, but the rest of the cast is just as talented and absolutely amazing. Cate Blanchett, Jeff Goldblum, Tessa Thompson, and Karl Urban are all joining Thor: Ragnarok. Oh, and Sir Anthony Hopkins will be returning as Odin, too. So, like… whoa.
As if that cast weren't enough to make you want to grab your Mjolnir, conjure up some dark matter, and time travel to the future to see this movie already, Thor will also be joined by another Avenger: Bruce Banner (aka The Hulk). So, yes, that means Mark Ruffalo is also a part of this mind-blowing cast, which will be in really good hands under the leadership of their super talented director, Taika Waititi.
I mean, this is a ton of talent packed like a serious punch into one movie.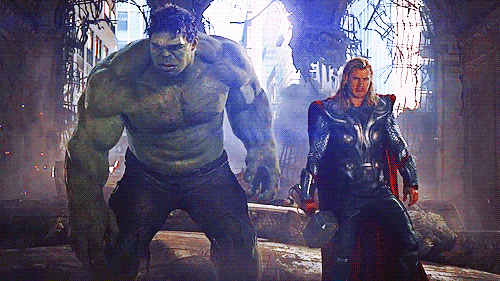 This will be the third stand-alone movie for the Thor franchise, though Marvel is good enough to make sure their characters overlap into each other's movies as often as possible. It's good for us and for Marvel, which has been reaping the benefits of their excellent interwoven storytelling in the box office every time it releases a movie.