The casts of our favorite sitcoms just joined forces for this amazing sketch tribute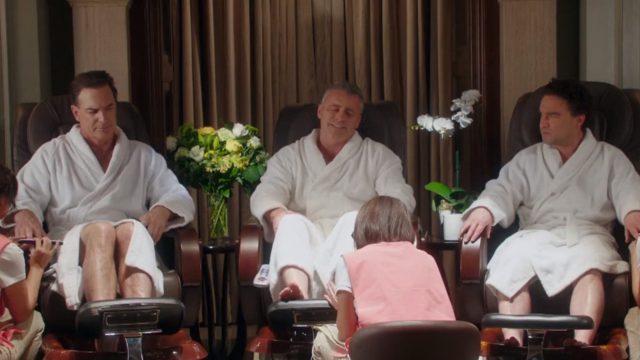 What's better than one cast reunion? Try, like, 100. The highly anticipated NBC tribute to James Burrows, who created some of the most iconic sitcoms, such as Friends and Will & Grace, aired Sunday night, and to kick it off, the stars of these shows worked together to create a hilarious sketch.
It begins with Jim Parsons (of The Big Bang Theory) calling up Will & Grace's Sean Hayes to help him organize the giant reunion. Sean had to call every single star he could think of from shows like Cheers and Two and A Half Men to meet that night for the tribute.
The sketch is essentially a catwalk of cameos, getting us excited to see all of our favorite people on stage, as well as showing just how impressive and important James's work was.
The characters continue to change our lives through their stories and laughter, and we can think of nothing better than putting them all together in one star-studded sketch. Watch below!