OMG You can now cast Harry Potter spells on Amazon!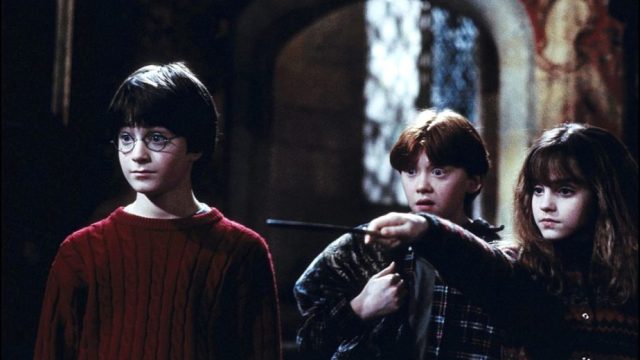 Stop what you're doing — we just heard of the coolest thing ever. You can now cast Harry Potter spells on Amazon, reported PopSugar. Whaaaaaaat?!
I know, I know, it's awakening the wizard in all of us, but how is it done?
It's actually not as difficult as it sounds, and we have Reddit user cattlebird to thank for discovering the animated Harry Potter spells. (Thank you!)
All you need is Amazon's search engine, according to CNET — no intricate spells are necessary. You will need a spell from Potter's spell book, though.
We have so many questions.
Apparently, it seems that Amazon partnered up to help promote J.K. Rowling's new film, Fantastic Beasts and Where to Find Them — which is in theaters on November 18th, btw. ICYMI, it stars Eddie Redmayne as an Englishman — an English wizard, to be precise — who arrives in 1920s-era New York.
Then, "…the beasts getting out sort of sets into motion a whole load of things, Redmayne recently told Entertainment Weekly at PopFest in Los Angeles.
So, to get us into wizard mode, the Amazon spells are here to help! After all, with other Harry Potter-themed items out there, from Hogwarts sweaters to Harry Potter makeup palettes, why not virtual spells, too?
Okay, so are you ready to check out the Amazon-centric spells?!
We don't want to take away all your fun, so we'll show you a couple of the five. Then, you can try out the rest for yourself and prepare to be ah-mazed with the Amazon animations.
Here we go.
Quick tip: With each "spell," don't include the word's quotation marks.
Look what happens!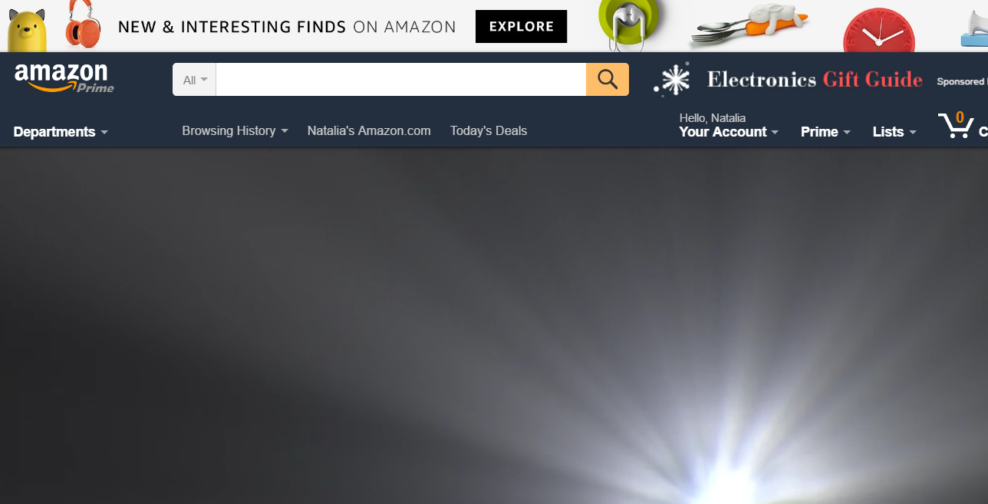 You'll see an animated version that'll show you a few screens.
The screen gets engulfed in flames!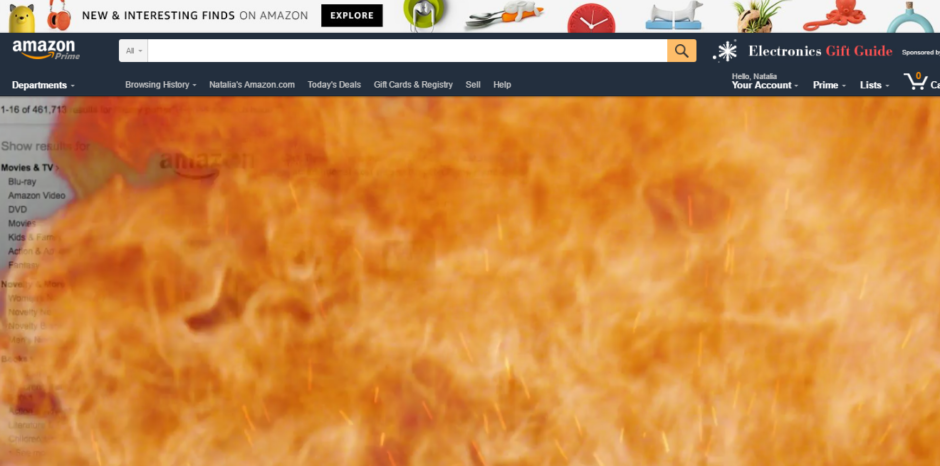 Pretty cool, amirite?!
Each spell ends with an ad for Fantastic Beasts and Where to Find Them.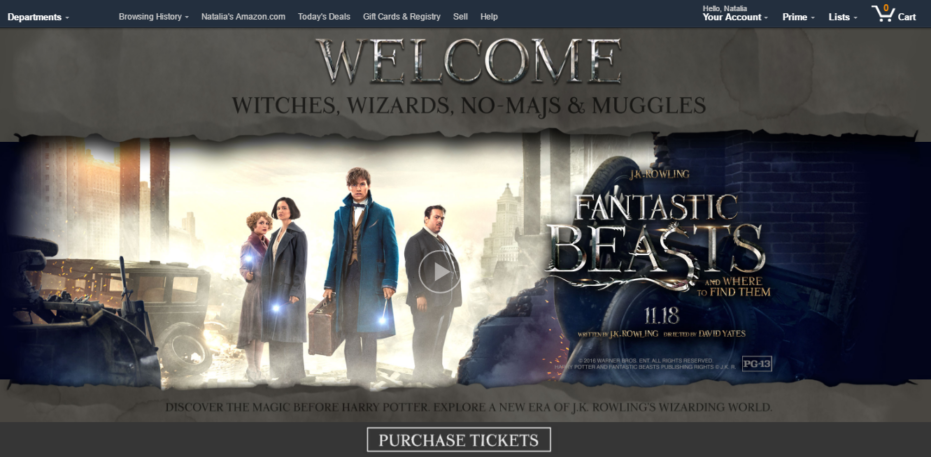 So like we said, stop what you're doing, try the above two spells for yourself, then the following three. (Any guesses as to what the below images will be?!)
Aguamenti
Reducto
Orchideous
Okay, it's official: If you need us, we'll be casting spells all day on Amazon. Brb.