The cast of "Girls" reacting to the show being over is making us super weepy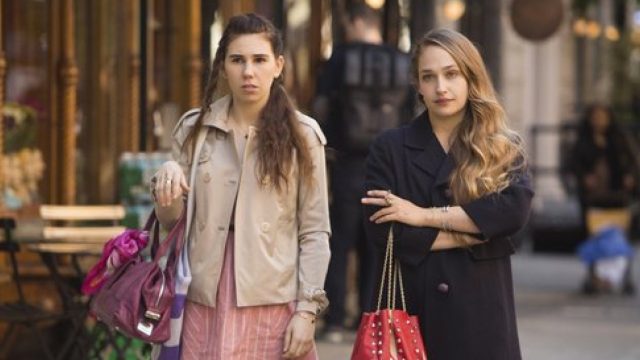 Girls is entering its final season, and WHAT ARE WE GOING TO DO??? This show taught us how to fall down, lose ourselves, get back up, keep going, fail again, love again, and grow up. Lena Dunham told an audience at the Sundance Film Festival in January that she wanted to end the show before it got cold.
"We were always conscious, especially because the show has been at times such a lightning rod, of overstaying our welcome," Dunham said. "We've been very blessed to have the experience of people continuing to engage in the show in a really kind of rabid way after four — heading into five — years. We wanted to make sure we kept the momentum alive and didn't allow it to soften over time."
We know that Lena and team know best, so we've come to terms with the decision to end the show, but we're still feeling all verklempt, and pouring over the pics of the cast and crew wrapping things up.
Don't want to go back to dancing on our own.
This is wild and devastating in a way that fills US ALL with gratitude.
Not lame at all.
WE never would have survived without all you Girls.
We'll never be those kids again.
We couldn't enjoy its loveliness anymore if we had millions of dollars and ropes of diamonds.
The last night. ?
We all have the same confused face. What are we gonna do?!?!???
This show ending is basically, camp ending plus high school ending plus college ending, then add to that your whole family moving to Mars.
We fans have something to say about #endofgirls too.
Thank you Girls for all those relatable blunders.
Okay, so, it'll take us a while to get over this, but we are VERY EXCITED for all the rad things that Lena is sure to create next.