The cast of "Game of Thrones" just united for a very good cause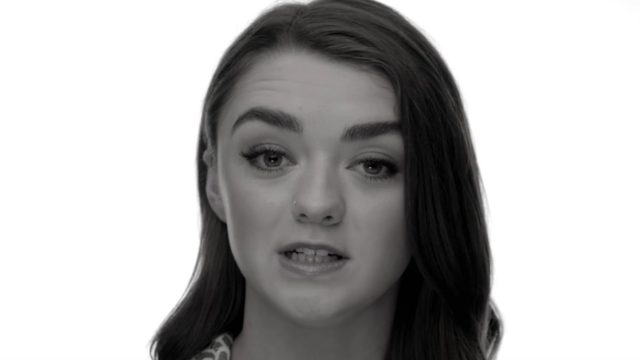 Tomorrow, March 15, marks the 5th anniversary of the start of the Syrian civil war. For the last few years, the International Rescue Committee has worked tirelessly to increase awareness around the global refugee crisis and raise money to help rescue millions of people who have been tragically displaced from their homes. And now, the Game of Thrones cast is stepping up to get involved too.
Game of Thrones is coming back to HBO for Season 6 in a little over a month. But instead of touting the show's return, the actors are using their time in the spotlight for good. The network teamed up with the IRC to create the platform "Rescue Has No Boundaries" and to appear in a video educating viewers about the refugee crisis and why help is needed.
"We are currently facing the worst humanitarian crisis since World War II," said David Miliband, President and CEO of the IRC. "Our partnership with HBO and Game of Thrones—which premiered around the same time the war in Syria began—hopes to galvanize the general public to take action and rise up for refugees."
The video is packed with Lannisters, Starks and more, featuring actors Lena Headey, Sophie Turner, Maisie Williams, Nikolaj Coster-Waldau, Liam Cunningham, DeObia Oparei, John Bradley, Tom Wlaschiha, Eugene Simon and Oona Chaplin. The GoT cast is using their widespread celebrity to deliver an important message. Even if you don't donate to the IRC, it's important to hear what they have to say.
"It brings a fictional story of displacement and conflict to a real-life one and hopes viewers will be prompted to donate," said Katherina Rosqueta, executive director of the Center for High Impact Philanthropy at the University of Pennsylvania. "And it's bringing the cause to the audience, rather than the audience to the cause."