Casey Affleck will NOT present at the Academy Awards this year, breaking a long-standing tradition
In a very powerful move — and one that clearly shows that he's listening to the current sexual harassment reckoning in Hollywood — the 2017 Best Actor winner and Ben Affleck's little brother will NOT be attending the 2018 Academy Awards this year. Yes, Casey Affleck, who took home the Best Actor trophy for his work in Manchester by the Sea, has decided against not only showing up for the Oscars this year, but in effect presenting at the Oscars, too.
It's been a long-standing tradition that the prior year's Best Actor winner presents to the current Best Actress, and vice versa; last year's Best Actress presents to the new Best Actor. Last year, when Affleck's name was read, the presenter — Brie Larson, returning to the stage following her 2016 win for Room — was visibly NOT happy about it. She chose not to clap as Affleck took the stage, and after handing the award off, she took a big step back, standing with her arms by her side.
She had every right to react that way, and we stand behind her decision. While Affleck was doing his press for Manchester by the Sea — along with press for the Oscars — allegations began resurfacing surrounding his past sexual misconduct. While filming I'm Still Here, two different women filed sexual harassment claims; both were settled out of court.
Commenting on her on-stage actions, Larson explained to Vanity Fair: "I think that whatever it was that I did onstage kind of spoke for itself. I've said all that I need to say about that topic."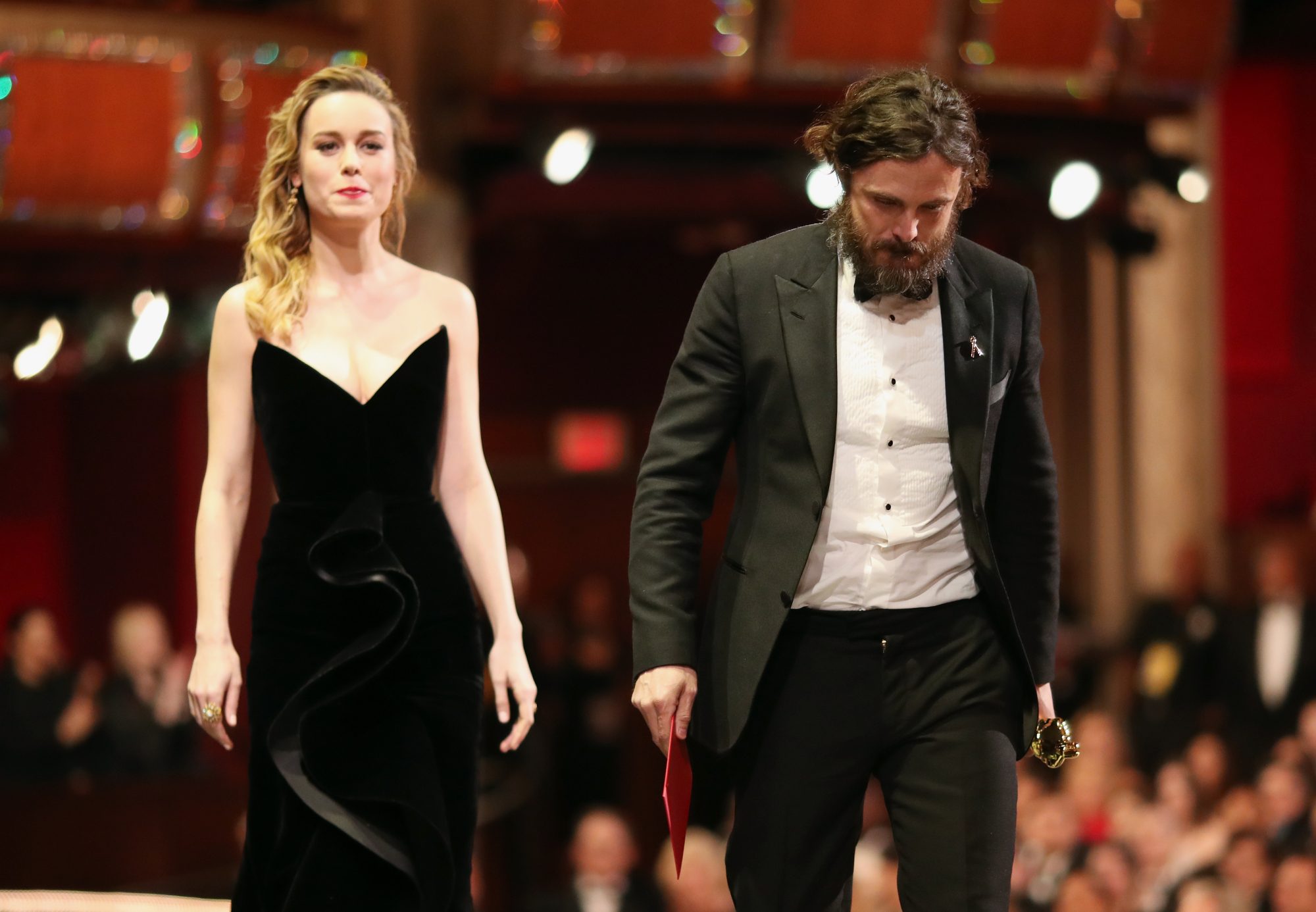 Now, a year later, it's Affleck who is commenting, by not showing up. According to Deadline, who first reported Affleck's decision not to attend, the actor "did not want to become a distraction from the focus that should be on the performances of the actresses in the category…he was in a no-win situation, with all the attention surrounding the #MeToo movement. The specter of Affleck presenting would have created controversy."
Damn right it would have, and while we're not about to start backing Affleck and his choices anytime soon, we do respect his decision to completely bow out of the event.