This clever sequin phone case lets you customize your own secret message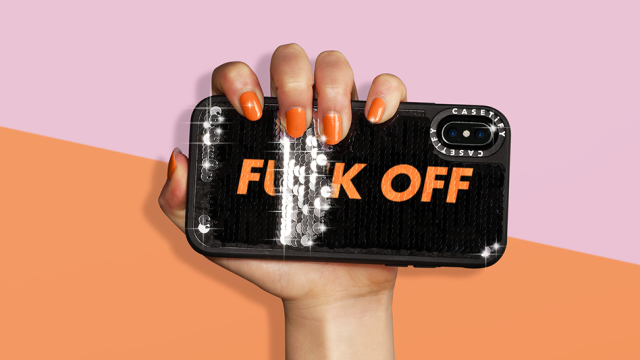 If it's time to buy a new case for your iPhone, you might want to consider something that takes the personalization trend to a whole new level. Celeb fave phone case brand Casetify has just launched a new case that's not only totally customizable, but is also able to keep ~secrets~.
The Casetify Hidden Message Sequin Phone Case is the brand's first-ever phone case of its kind, which allows you to not only pick the color of the sequins (they come in gold, silver, pink and red) but also the message, the type of lettering, and the color of the text.
https://www.instagram.com/p/BspY_AQHHmP
With just one finger, you can hide or unveil the message of your choosing, whether it's your name, your cat's name, or your favorite type of wine. The possibilities are endless. Casetify, which counts A-listers like Kylie Jenner, Gigi Hadid, Shay Mitchell, and Hilary Duff as fans, has made the phone case available for iPhones of eight different sizes.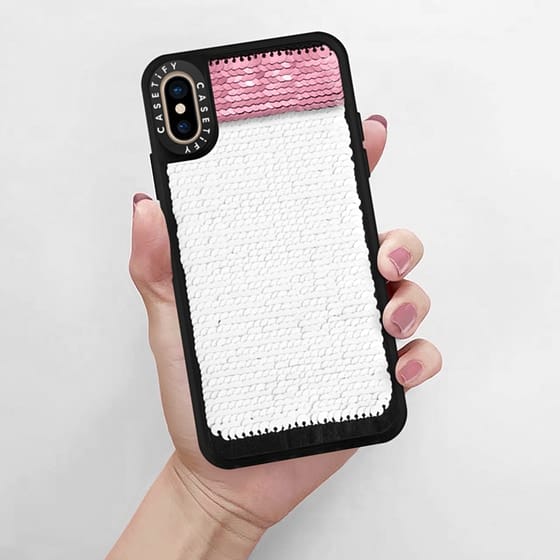 Just FYI, though, the brand has posted a disclaimer on its website about the sequins, claiming "our sequins are delicate and finely sewn in. We recommend flipping them over gently with your fingers." So don't get TOO crazy.
The newly launched custom phone case retails for $49 and is available at casetify.com now.