In case you were wondering, here's what celebs will be eating at this year's Golden Globes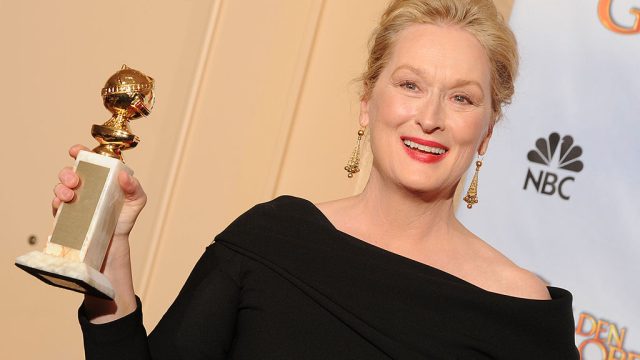 This Sunday on NBC, awards season kicks into high gear with the 74th Annual Golden Globes. Stars will strut down the red carpet in fabulous fashion, speeches and jokes will be made, and awards will be handed out. But one of the things that separates the Golden Globes from other awards is the decadent food. While events like the Academy Awards are presented in theater seating, the Golden Globes position celebs around tables. That way, everyone can enjoy some food and drink while they wait to see if they've won or not. This year's chef for the awards will be the Beverly Hilton's Alberico Nunziata, and he's prepared a colorful and exquisite meal.
First, guests will enjoy a perfectly on-theme appetizer: The Golden Salad.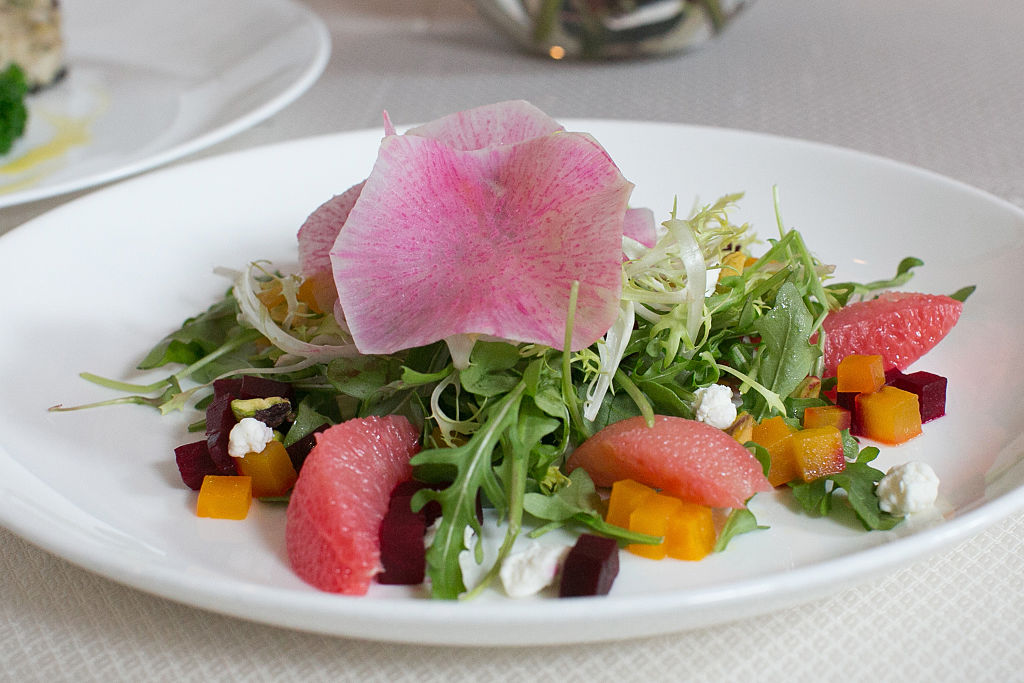 Golden beets bring in a hint of the gold awarded at the ceremony in this stunning and tasty-looking salad. It also has watermelon radish, arugula, grapefruit, and crumbled goat cheese. Chef Alberico really knows how to class up a salad for the red carpet.
And then for dinner, Chef Alberico keeps it classy with filet mignon and sea bass.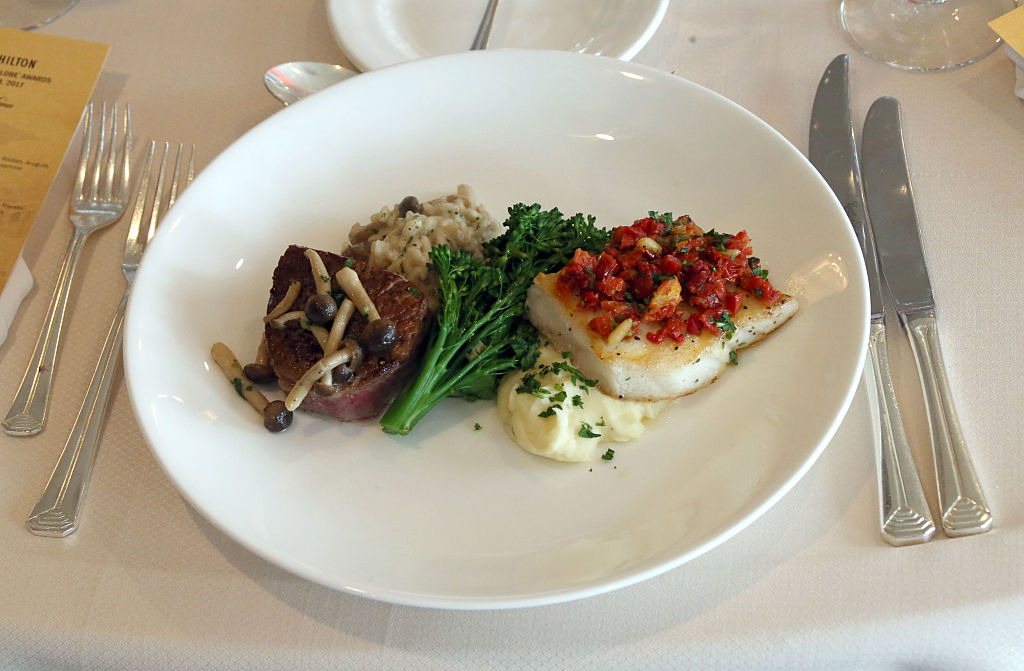 The filet is paired with a risotto with porcini mushrooms. And the sea bass will be topped with a sun-dried tomato pesto that makes our mouths water just looking at it. Chef Alberico told Entertainment Tonight that the menu is "Italian meets California." For the event, they will be serving 800 pounds of sea bass, 4,000 pounds of vegetables, and 600 pounds of filet mignon for the 1,300 guests. WOW, that is a LOT of food.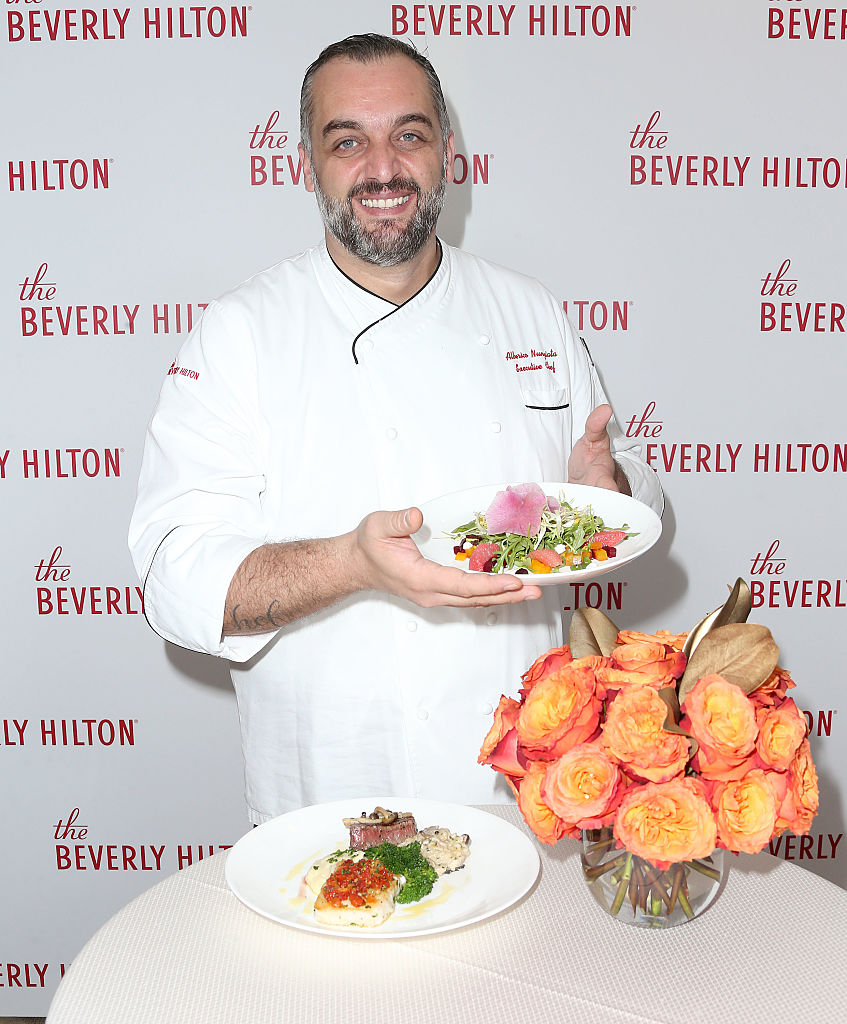 Of course, who can forget dessert? Chef Thomas Henzi created three delectable treats.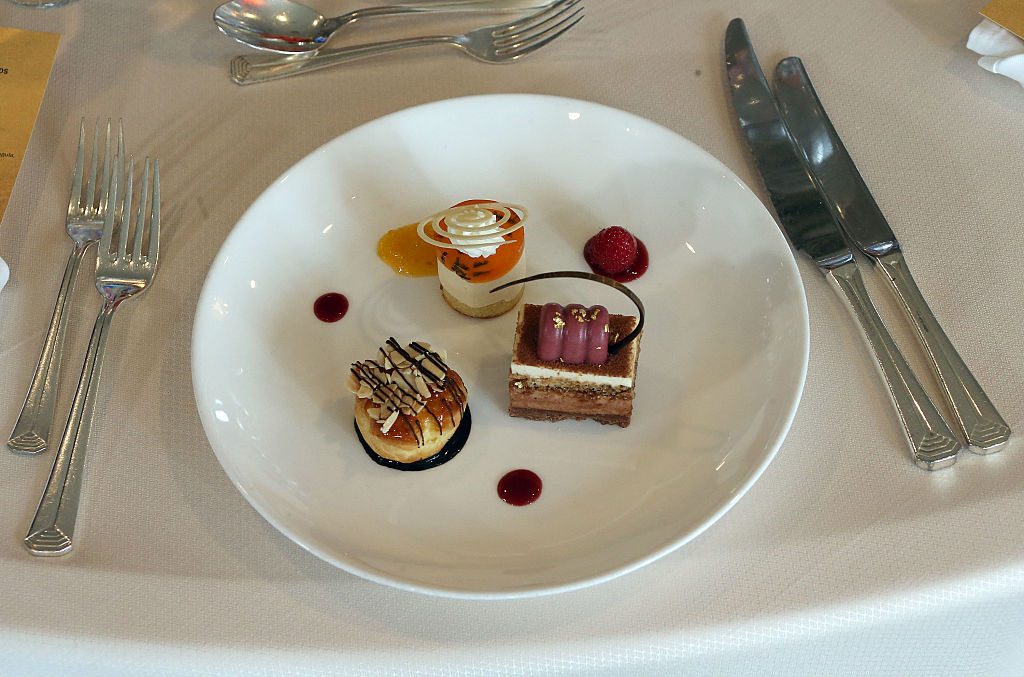 The dessert trio will feature an updated tiramisu with Nutella mousse and marscarpone cream, an adorable profiterole on top of dark chocolate, and an almond cake with orange marscarpone cream. YUM!
In addition, actress Olivia Culpo created a signature drink for the evening: The Moët Diamond.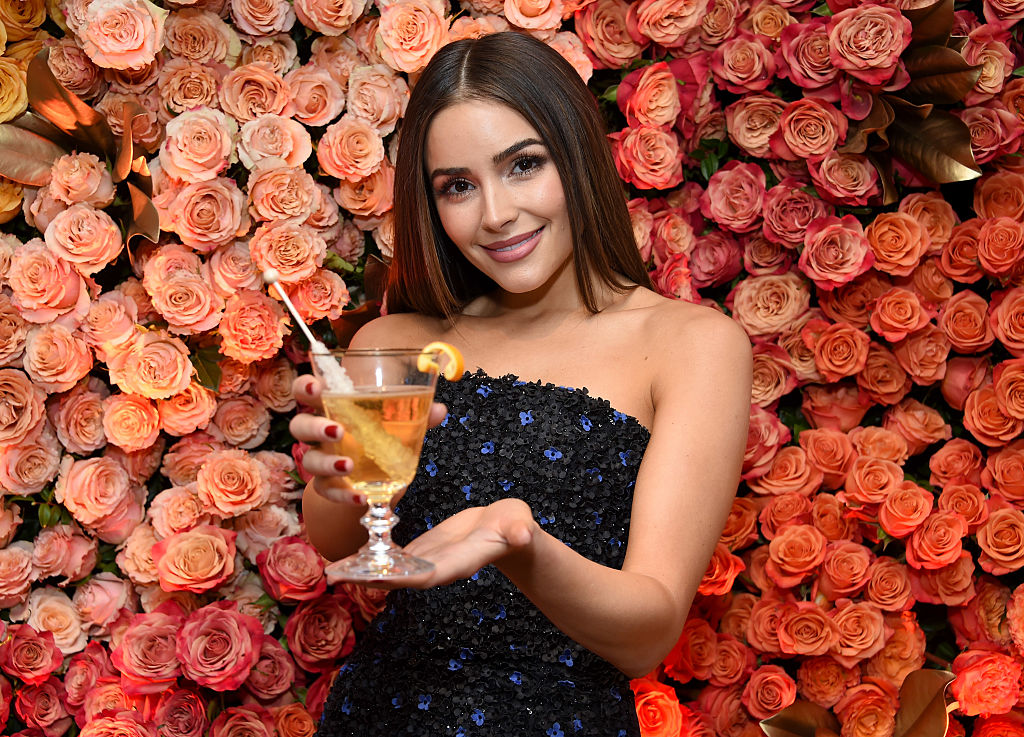 The cocktail is a mix of champagne, orange liqueur, a little bitters, and a stick of rock candy for garnish. What a fun and playful drink! Along with the signature drinks (500 of them), the Globes will offer 1,500 Moët minis and 125 cases of Moët & Chandon champagne. Sounds like plenty of classy drinks will be imbibed.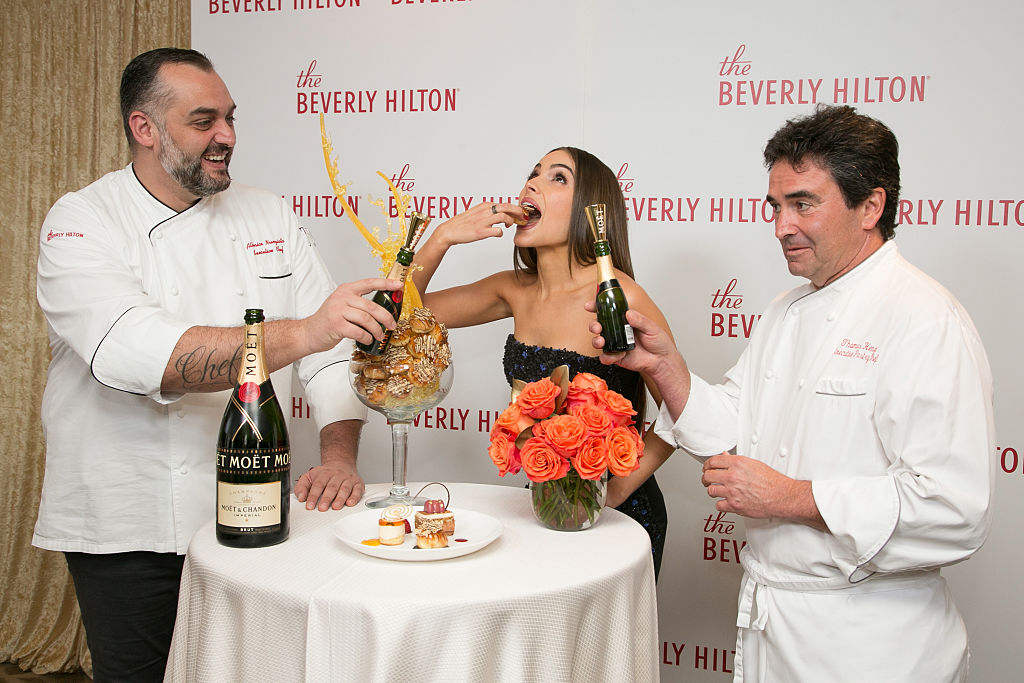 It sounds like this years Golden Globes will quite the party.
Tune in this Sunday, January 8th at 6 P.M. EST / 3 P.M. PST to see all the fun!