This Is Why Cashmere is So Expensive, In Case You Were Wondering
Plus, some budget-friendly cashmere sweaters—starting at $69.90.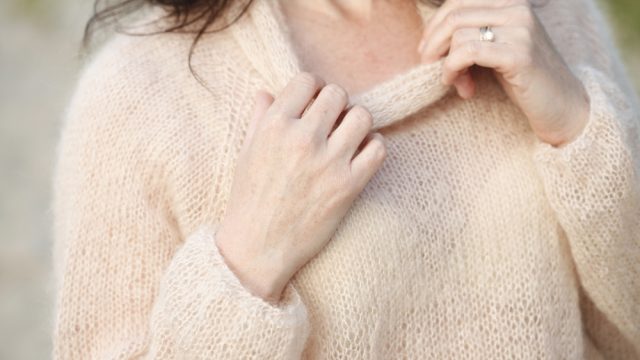 If you've ever been shopping and picked up a scarf only to immediately feel like you're holding the softest puppy on the planet, then you know what cashmere feels like. Cashmere feels and looks amazing, but it also costs a ton. And it's expensive because of the way cashmere is made.
Cashmere is not the same as wool. While wool comes from sheep, cashmere comes from a specific type of goat. Yeah, we were surprised too. These goats grow amazingly soft hair, but they don't grow that much of it.
A single cashmere sweater requires the hair of about four cashmere goats.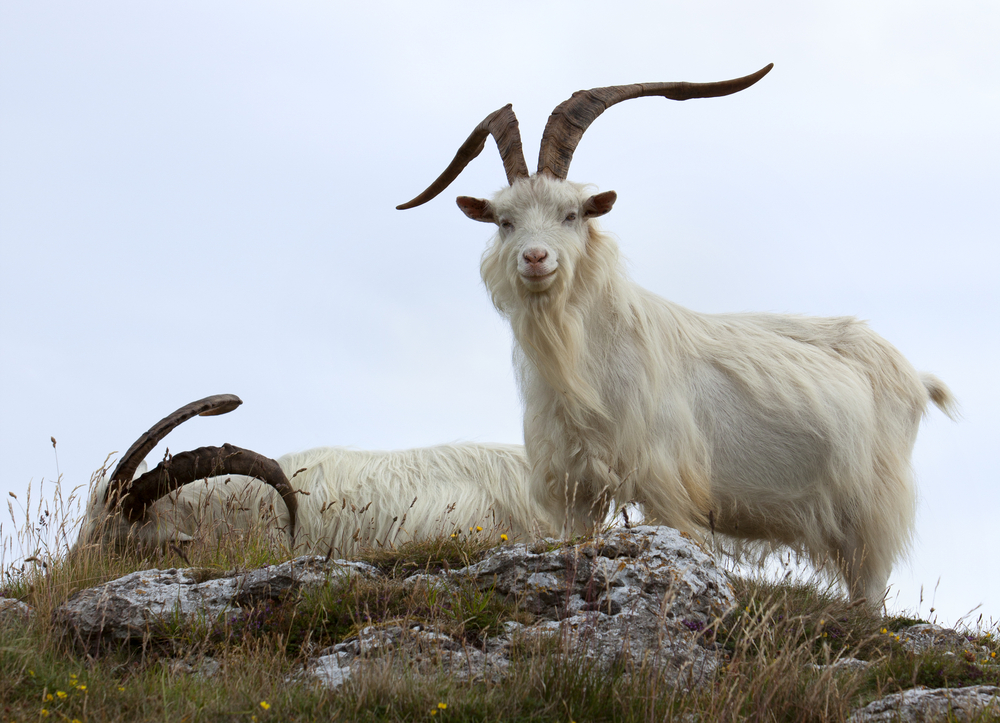 The soft fibers come not from those long hairs that you see on the goat, but from a very soft undercoat. According to Pam Haendle, a cashmere goat farmer in New York, you don't get much from each goat.
She explained to The Huffington Post, "A single cashmere goat does not produce a whole lot. You only harvest the fibers once a year, and most of us do so by combing the undercoat, which sheds yearly. You can get between six and eight ounces from a really good goat initially, but once it's processed you're not likely to get more than four ounces back."
And to maintain that many animals costs a lot. But a lot of the price of cashmere is the rarity factor. Because there is a limited quantity, what cashmere they do produce is very expensive.
Cashmere's softness comes from the fact that its fibers are very fine.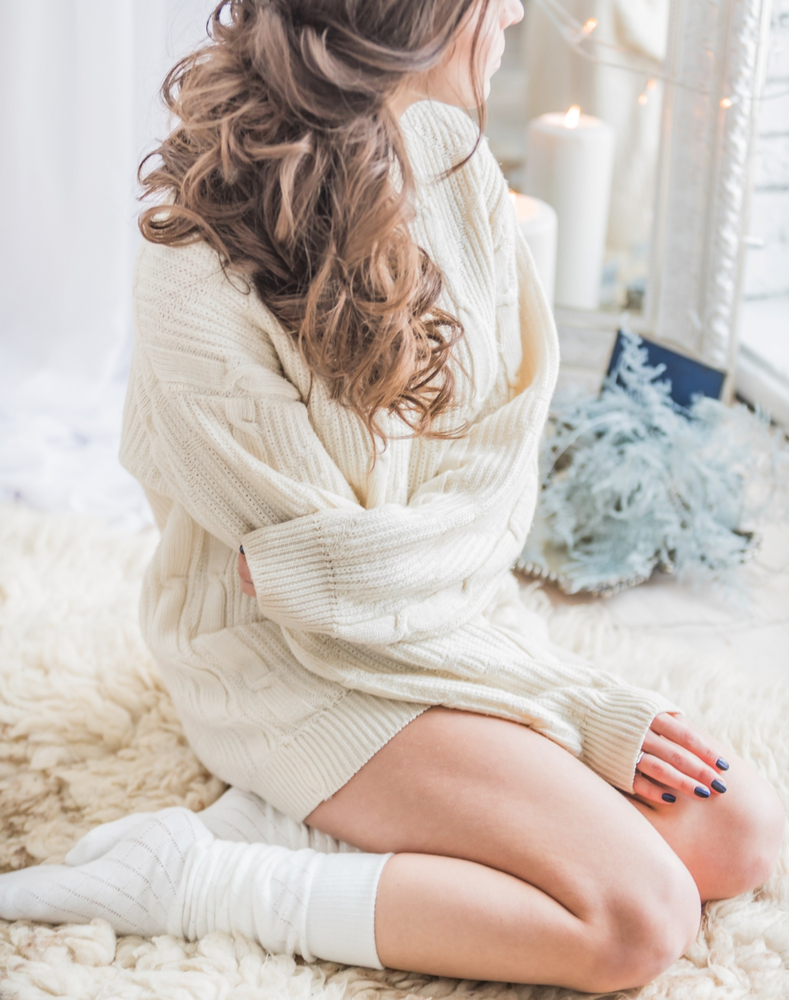 A cashmere fiber is less than 18.5 microns in diameter. To put that in perspective, the average human hair is about 80 microns, so cashmere is about four times finer than human hair. Plus, the cashmere fiber isn't straight, so when it's woven together, it doesn't poke out and itch.
That makes total sense, but it doesn't make cashmere any easier to afford.
But, we can clearly see that it's all about quality. In fact, experts say that you should be suspicious of cashmere that seems too expensive since there are many affordable picks on the market at the same quality. Also, it should have a great drape and feel soft. The most authentic cashmere can be found at local fiber festivals or through local farmers sell them online, but there are many top-notch picks that are sold through some of our favorite stores, too.
Here are our eight favorite cashmere sweaters that will keep you warm all winter.
1. Everlane Oversized Stroopwafel Turtleneck in ReCashmere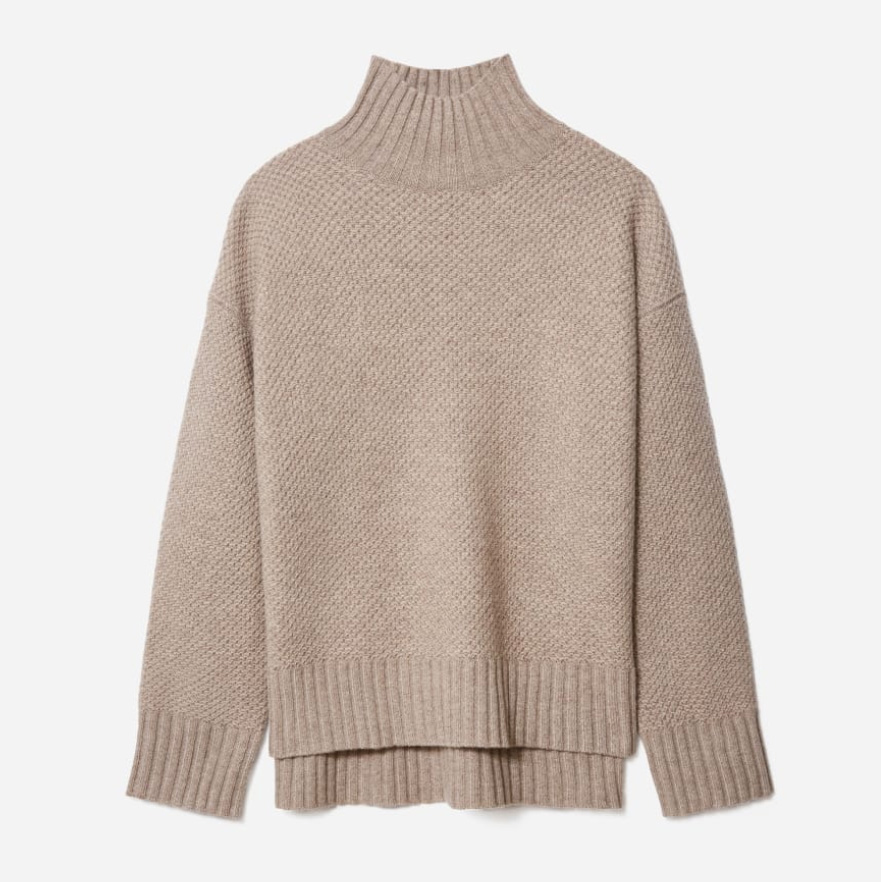 Everlane Cashmere Raglan Mockneck
$$120
Shop it
Everlane
Everlane's ReCashmere line uses 100% recycled cashmere to make its pieces as sustainable and eco-friendly as possible. Buy it in one of five colors: black, bone, cobalt, heathered clay, and heathered sand (pictured here).
2. Halogen Cashmere Turtleneck Sweater
Halogen Cashmere Turtleneck Sweater
$$98
Shop it
Nordstrom
At under $100, this cashmere sweater is a steal. Not only will the style complement most pieces in your winter wardrobe, but there are five neutral colors you can choose from, too. And yes, this 100% cashmere sweater is great on its own, but we love that it was made in a factory that supports women through HERproject, a global initiative that creates partnerships that enable workplace interventions on gender equality, financial inclusion, and health.
3. J.Crew Relaxed Fit Cashmere Turtleneck Sweater
J.Crew Relaxed Fit Cashmere Turtleneck Sweater
$$138
Shop it
Nordstrom
If you're looking for a timeless wardrobe staple, look no further. This camel-toned cashmere turtleneck will quickly become your favorite cozy sweater that can take you from days on the couch to fancy winter dinners. It's available in sizes XXS-3X, so there's a size for almost everyone.
4. Naadam Wide Sleeve Cashmere Cardigan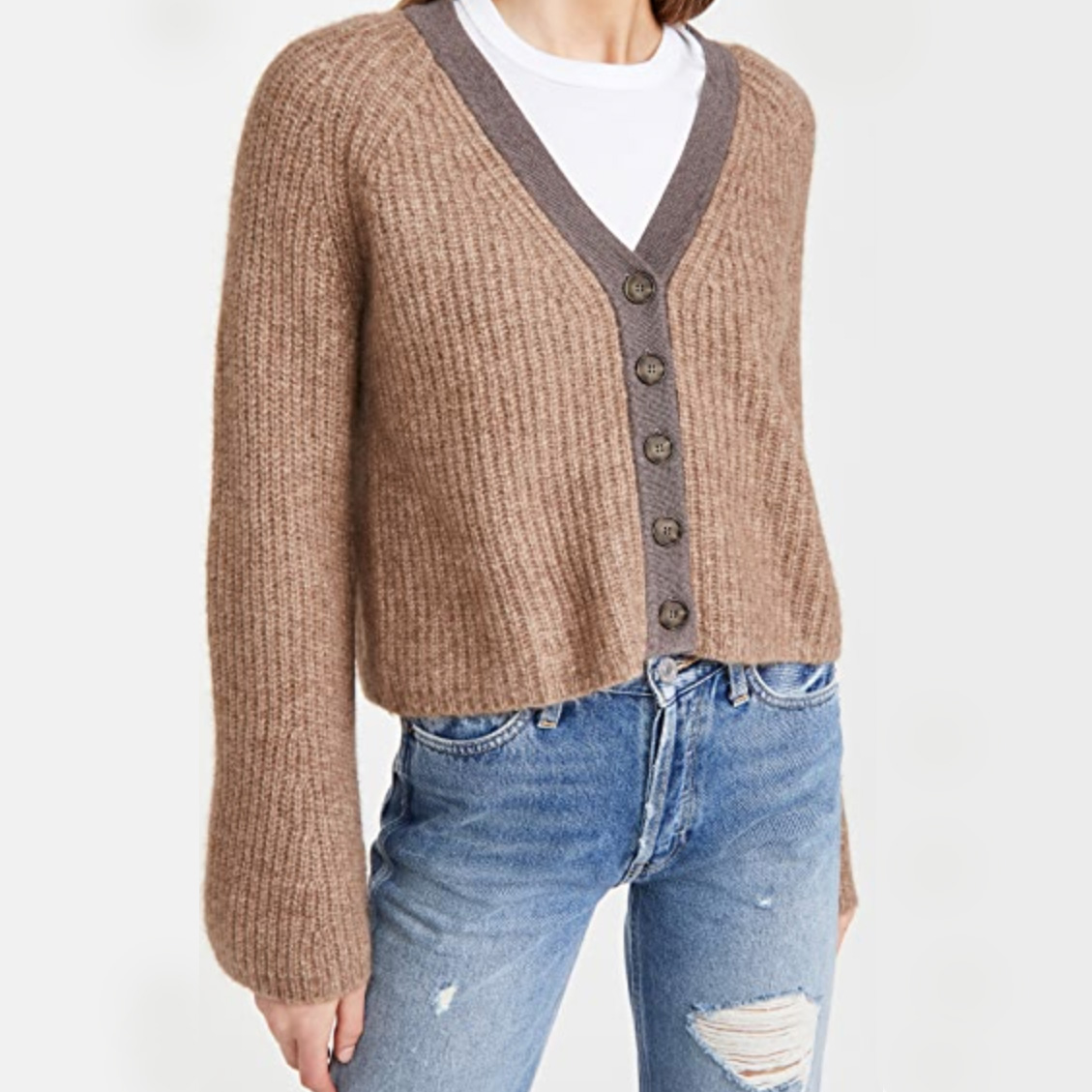 Naadam Wide Sleeve Cashmere Cardigan
$$365
Shop it
Shopbop
Naadam uses 100% Mongolian cashmere, which let us tell you, is the softest thing we've ever touched. Hop on the cardigan trend with this neutral-toned pick and stay cozy all season.
5. 360 Cashmere Lyla Ribbed Mock Neck Cashmere Sweater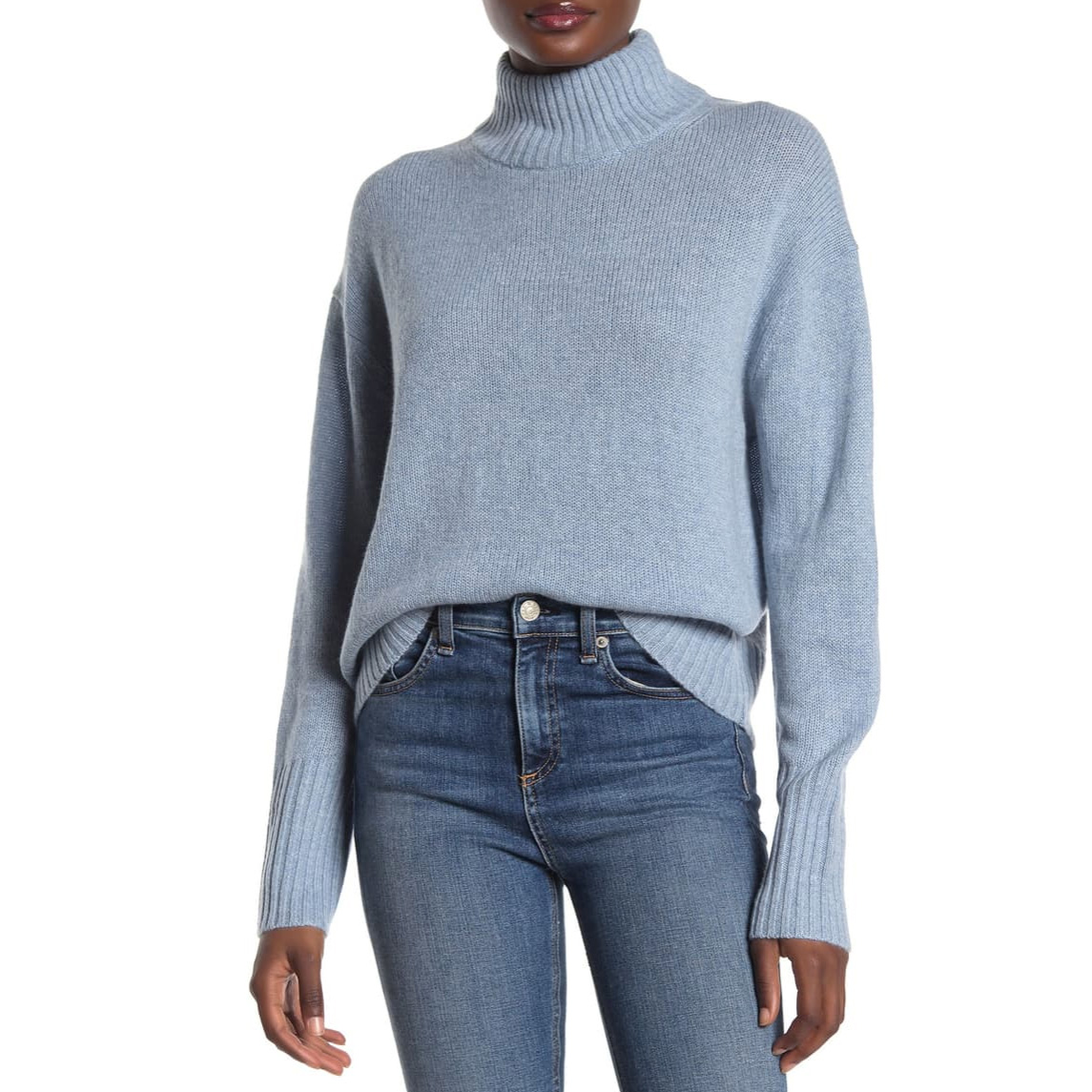 360 Cashmere Lyla Ribbed Mock Neck Cashmere Sweater
$$391
Shop it
Nordstrom Rack
Winter blues took a stylish twist with this 100% cashmere turtleneck. The stone blue shade is universally flattering and will instantly make any outfit a million times better.
6. Uniqlo Women Cashmere Crew Neck Sweater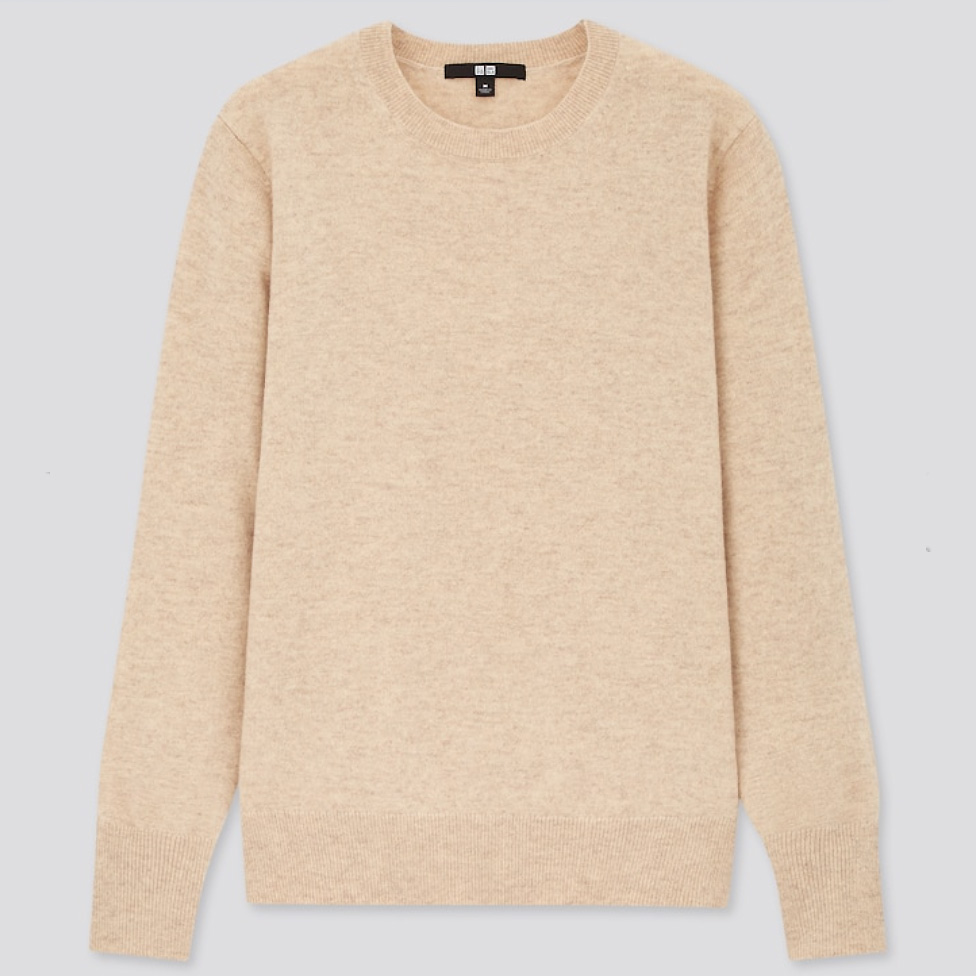 Uniqlo Women Cashmere Crew Neck Sweater
$$89.90
Shop it
Uniqlo
The reason Uniqlo can offer such affordable cashmere is because it has its own cashmere farms, and therefore cuts out the middleman in the supply chain process. It offers pieces that are as affordable as $50, and they often come in a wide range of colors. This sweater, for example, is available in 14 shades.
7. Reformation Relaxed Cropped Cashmere Crew
Reformation Relaxed Cropped Cashmere Crew
$$128
Shop it
Shopbop
This lightweight cashmere pull-over is the perfect winter sweater—it's light enough that it won't over-heat you, but it's warm enough that it'll keep you super-warm. We love that it's made with 70% cashmere, too.
8. Pilcro and Letterpress Alani Cashmere Mock Neck Sweater
Pilcro and Letterpress Alani Cashmere Mock Neck Sweater
$$148
Shop it
Anthropologie
You can't go wrong with a classic black turtleneck, but this classic mockneck is available in eight other colors, too. Opt for neutral beiges and greys or bold limes and bright reds.