These cartoon-style tattoos are seriously an edgy dream come true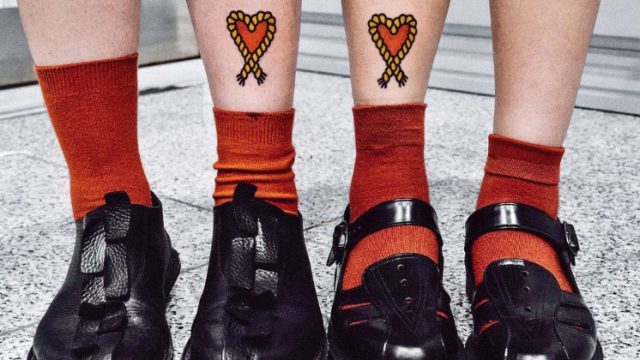 We seriously adore tattoos of all types. Though we sometimes prefer more delicate and dainty tattoos, we also have so much love for the bold, bright, and beautiful. After all, what's edgier than a tattoo with unapologetically thick lines and vivid colors? This Seoul-based artist creates super fun tattoos that'll have you cheering, and they're 100% rad AF. If you dig hearts, cats, and adorableness, get ready to fall in love with these cartoonish tats.
Like, look at these beauties.
https://www.instagram.com/p/BLVoVvkg_59
Seriously so bold, and so stunning! We want at least one!
The lines are so clean, and so lovely.
Not a smudge or mistake in sight. Serious talent over here, you guys.
They're trippy in the *best* way.
https://www.instagram.com/p/BLmBajrgOjo
And so freakin' cute.
Plus so much delicious symmetry.
These unique tattoo designs make us so, so happy. Time to start planning our next piece of ink!