Lightning McQueen is making a huge comeback in the latest trailer for "Cars 3"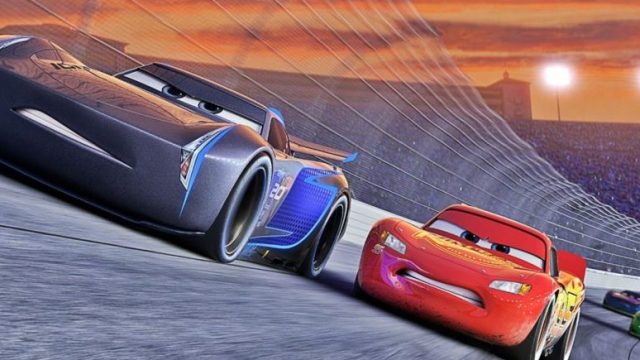 Disney just released a trailer for the upcoming film Cars 3 and Lightning McQueen is in for the race of his life. With the arrival of new, high-tech car Jackson Storm, it looks as though our heroic race car is heading towards retirement. A showdown with Storm results in a horrific crash, leaving McQueen badly broken and his racing days over. But the trailer shows that our hero isn't going down without a fight.
Owen Wilson returns as McQueen, along with Larry the Cable Guy and Bonnie Hunt, McQueen's best friend Mater and girlfriend Sally, respectively. Armie Hammer joins the cast as the next generation car, Storm, with Cristela Alonso voicing McQueen's new trainer Cruz Ramirez.
https://www.youtube.com/watch?v=ZuaseSovWDY?feature=oembed
The third film in Disney's Cars franchise will feature an emotional story for McQueen as he recovers from his injuries and returns to the world of racing. Luckily, the film will also see McQueen return to his home along Route 66 in Radiator Springs, where we're the townscars will hopefully provide some serious comic relief.
Last year, Pixar's Chief Content Officer John Lasseter, who also directed the first two Cars films, told Entertainment Weekly, that the upcoming film will be a return to the emotional roots of first Cars film.
"It's a very emotional story. It's a little bit more akin to Cars 1, where you get into a deep emotion with him, said Lasseter. "It's really a special story. It's very emotional and his relationship with Doc Hudson, and his memory of Doc Hudson.
We'll be able to see Lightning McQueen's quest for a comeback when Cars 3 opens in theaters on June 16th!