Carrie Underwood used her toddler as a workout weight, revolutionizes #momgoals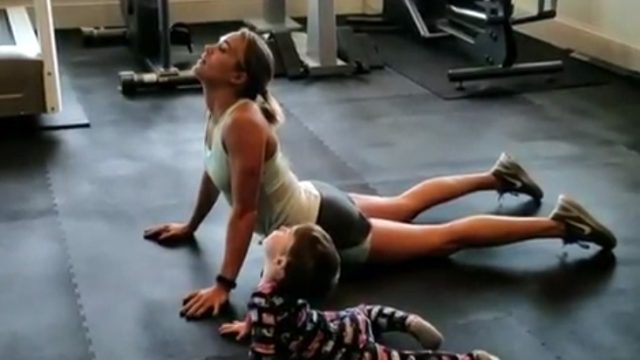 Since it's always good to be healthy, it makes sense that Carrie Underwood has an exercise routine. As a Mom, it's also sweet to know she includes her son in her own personal program. But, uh — we didn't know he'd have the amount of involvement he ended up having until now.
Underwood posted the funniest video of her and her little guy, Isaiah Michael Fisher, on Instagram. In the video, you can see the two of them practice some of their best yoga poses. At the mere age of 2, Isaiah is already quite the pro.
Of course, yoga is only part of the routine. Watch and see for yourself.
https://www.youtube.com/watch?v=
We can't believe that Underwood even tried to apologize for her yoga form in the caption. Not only did we think she rocked those poses, but we were focused more on the synchronicity between her and her mini-me!
Married to Mike Fisher, Underwood admitted last year to People that she'd definitely love to have more kids in the future.
""I'm not sure when because we're both kind of busy these days, she shares. "But yeah, definitely. I'm like, '[Isaiah is] so good — I could do a few more of those!'" she stated.
We definitely think she could. Can you even imagine a workout studio filled with more kids like Isaiah? It's just too cute for words.