Carrie Underwood opened up about suffering three miscarriages—"I got mad"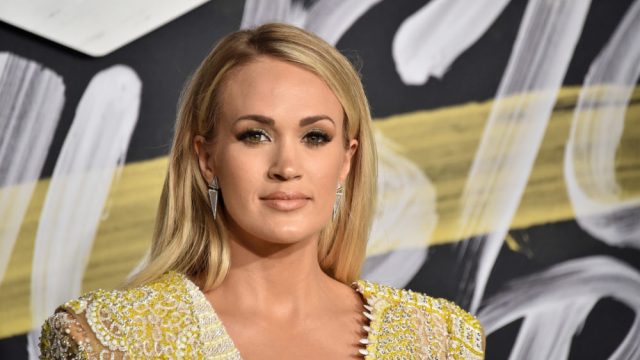 In a candid interview with CBS Sunday Morning, country star Carrie Underwood opened up about the past year—a year that included personal tragedy and led her to a raw and honest place creatively.Underwood revealed that behind her happy smile, she was mourning the loss of three pregnancies.
"I'd kind of planned that 2017 was, you know, going to be the year that I work on new music, and I have a baby," Underwood said. "We got pregnant early 2017, and didn't work out."
Underwood said the first miscarriage, although painful, didn't thwart her and husband Mike Fisher's plan to grow their family. The couple, who already have a son together, tried again.
But Underwood experienced two more miscarriages. "So at that point it was just kind of like, 'OK, like, what's the deal? What is all of this?'" she said.
Underwood explained that each time she lost a pregnancy, she would go into the studio and release her emotions via writing, describing the process as "therapeutic." Piecing together a new album ultimately helped her cope with being in the public eye during such a privately traumatic time.
"I would literally have these horrible things going on in my life," Underwood said, "and then have to go smile and do some interviews or, like, do a photo shoot or something.
"I had always been afraid to be angry because we are so blessed," Underwood admitted. "I have this amazing life. Like, really, what can I complain about? I can't. I have an incredible husband, incredible friends, an incredible job, an incredible kid. Can I be mad? No…and I got mad."
https://www.youtube.com/watch?v=-S2mNkE9BVc?feature=oembed
Now healthy, happy, and pregnant with her second child, Underwood is looking forward to the months ahead. She'll go on tour in spring 2019 and perform Cry Pretty—the album that helped her get through such a trying period.
We applaud Underwood's decision to speak out about her difficult experience. A significant number of women and families are affected by miscarriages every year, and yet there is still stigma around openly broaching the topic. We know Underwood's story will help other women feel less alone, and we're sending our love and gratitude her way today.