Carrie Underwood wrote a personal letter to fans with an update after her injuries, and she's doing "darn good"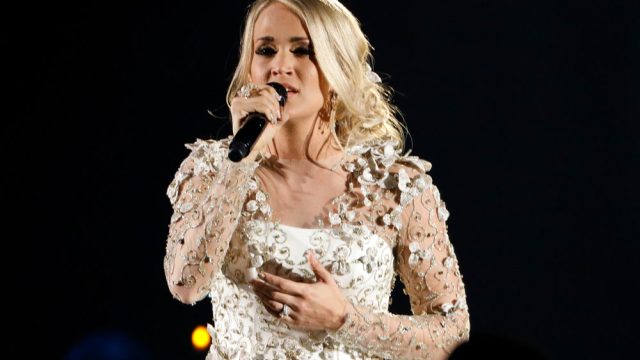 She went to hell and back, but Carrie Underwood is officially back in action. Underwood is about to make her first public appearance since her harrowing fall on the steps outside her home, and she's here to tell you all that she's feeling better than ever. Five months after Underwood injured her wrist and sustained facial damage requiring 40-50 stitches, the country singer is about to perform at the Academy of Country Music Awards for the first time since her accident, where she'll debut her soon-to-be-released single.
And if you're doubting that she'll be up for the task, allow her set the record straight: Carrie Underwood wrote a letter to her fans and posted it to her website, assuring everyone she's feeling a lot better, which is so good to hear. "First off, physically, I'm doing pretty darn good these days!" Underwood writes. "My wrist is almost back to normal, about 90 percent there…and the docs say that last 10 percent will come in time. And my face has been healing pretty nicely as well. I definitely feel more like myself than I have in a while."
She really took a step back from the spotlight in order to focus on herself. So hearing that she's not only back on her feet, but she's ready to get back onstage, is truly inspiring after everything she went through. We couldn't be happier for her!
"One of the silver linings for me in this healing process is the time I've gotten to spend with [husband] Mike [Fisher] and [three-year-old son] Isaiah," Underwood says. "I've been calling it 'forced relaxation.' Sometimes I think things happen in order to make us slow down."
Underwood's letter also gives an update about what's next for her music career, and she's been busy making "a TON" of new music. Check out her full letter here, and watch her first post-accident performance at the ACMs, broadcasting live from Las Vegas on April 15th.