Carrie Underwood released her first music video since her facial surgery, and it's stunning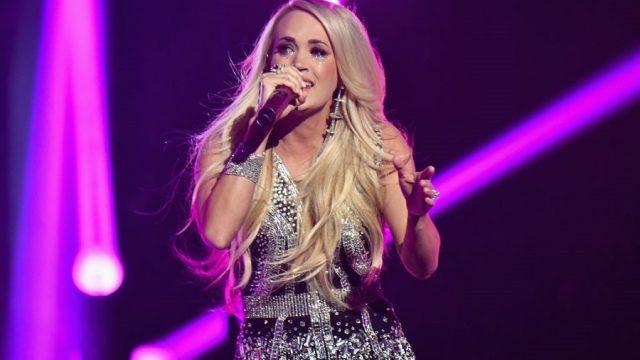 Late on Sunday, May 6th, Carrie Underwood dropped a new music video — the first she's released following the scary fall that left her needing 40 stitches on her face. She's performed in public since the accident, but this is the most intimate work she's released since then. She chose to debut the video for "Cry Pretty" during American Idol, the show that launched her career.
In case you missed it, Carrie fell on a step this past fall while walking her dogs.
"There was one step, and I didn't let go of the leashes! Priorities! So that's why my left hand's fine. But I went to catch myself and I just missed a step," she revealed on iHeartRadio's The Bobby Bones Show on April 19th.
The fall has left the singer with a subtle scar, but it hasn't stopped her from powering forward with gorgeous new music.
Underwood first released "Cry Pretty" in April, and the video is the perfect complement.
https://www.youtube.com/watch?v=KUUjtUP2CrE?feature=oembed
It's an extremely personal ballad, with lyrics like,"I apologize if you don't like what you see, but sometimes my emotions get the best of me. And falling apart is as human as it gets, you can't hide it, you can't fight what the truth is." And we love every raw moment of it.
Unfortunately, Carrie Underwood fans still have a wait ahead of them for her next full album. Also called Cry Pretty, it's currently set to be released on September 14th, 2018.