Here's all of Carrie Underwood's ~glitter gown~ outfits changes at the CMA Awards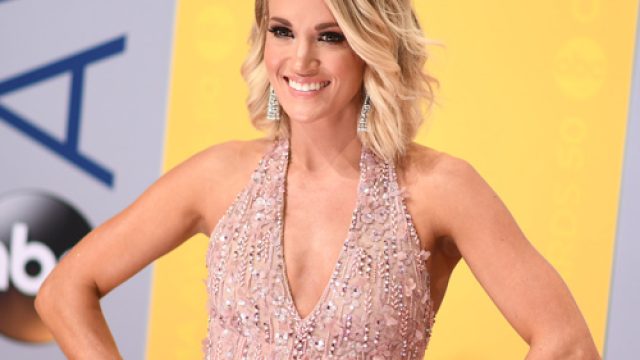 Wednesday night's 50th Annual Country Music Association Awards were all about good country music, but that doesn't mean fashion wasn't also a huge part of the night. And co-host Carrie Underwood out-shined everyone at the CMA Awards with all of her glitzy looks. We're seriously still in awe over her numerous shimmer gowns.
Underwood hosted the awards alongside Brad Paisley for the eighth time and they totally nailed it. Even though we loved their jokes and musical performances, it was the 33-year-old singer's style that stole the show throughout the night.
All in all, the "Church Bells" singer had 12 outfit changes throughout the night, and not all of them had a glitter element, like her performance outfit for "Dirty Laundry," which was much more edgy and causal.
The looks that did have glitz and glam to them however, knocked it out of the park and clearly made Underwood the best dressed singer of the night. See her amazing glitter gowns — all eight of them — below and prepare to feel some serious style envy.
Underwood kicked off the night by channeling her inner princess as she hit the red carpet. Her pink ballgown is what little girls' dreams are made of and we want to try it on ASAP.
The gown had floral embellishment and glitter detailing throughout it, which just made us love it even more. She was so pretty in pink.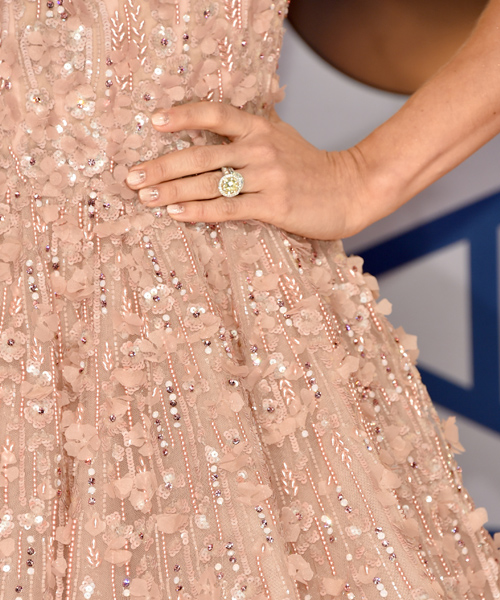 When Paisley and Underwood took the stage for their opening monologue they slayed it with their jokes and the introduction of a shirtless Tim McGraw Ken doll and BBQ Faith Hill Barbie.
What we remember most however, is this silver, shimmer dress. It's one-shoulder train is unreal.
Underwood had a "decades theme" throughout the show, which she kicked off with a green vintage, '60s look that we love. The green was shimmer and had fringe at the bottom that gave off a flapper vibe.
The "Jesus Take the Wheel" singer even gave fans a tease of all of her looks on Instagram and showed the fabrics close up.
This look was obviously in honor of the '70s and it was flawless. Underwood looked like a golden disco goddess!
The '80s was a rough fashion period for the men, as shown by Paisley, but women killed it with edgy and over-the-top looks, as Underwood proved with her sexy, short frock.
Underwood took the stage alongside Martina McBride and other fabulous women to honor Dolly Parton and her Willie Nelson Lifetime Achievement Award and of course she rocked a shimmer-tastic, full-length gown that sparkled from every angle.
We are still in awe of this red-hot, glitzy look that Underwood donned for the '90s. Side note: Paisley's rose-detailed suit coat is awesome.
When Underwood won Female Vocalist of the Year towards the end of the evening she was shocked, but you couldn't tell by her gorgeous golden glow.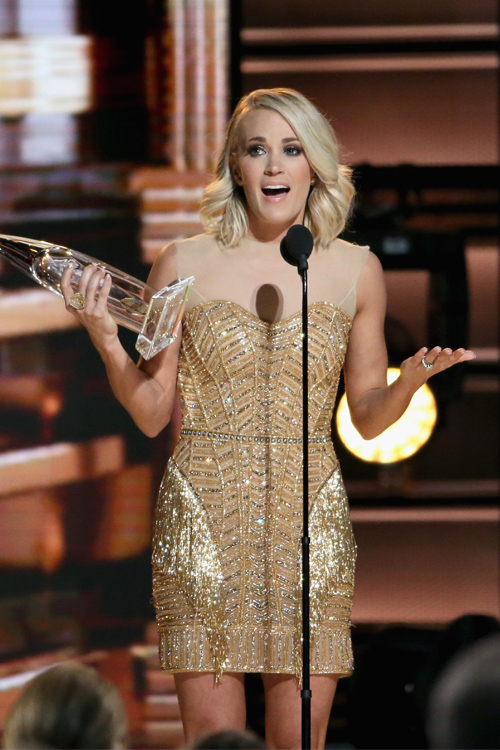 Come on, is there anything that the Oklahoma native doesn't make look amazing? We're thinking the answer is no! Which of Underwood's glitzy looks was your favorite of the night?