Carrie Underwood channels the dancing girl emoji in a fiery red gown at the 2017 Grammys
 From the second she set foot on the 2017 Grammys red carpet, Carrie Underwood pretty much shut down any fashion critics who might dare to question her style. Taking a strong cue from the emoji playbook, Carrie turned heads in a fierce Elie Madi gown that bore a stark resemblance to our favorite dancing girl emoji (you know the one!).
Except in real life, the sizzling dress was even more feisty than we could've imagined. But hey, that might have more to do with the wearer of said-dress than the actual dress itself!
Not wanting for attention to detail, this elaborate gown featured head-to-toe beaded embroidery and sultry illusion panels. With it's feisty keyhole neckline, mandarin-style collar, sweeping bell-sleeves and high center-slit, this couture confection pulled out all the stops.
On the hair and makeup front, the country songstress' glam squad were just as on point as her fashion styling team. The mama swept back her wavy blonde locks into a messy updo, and went full va-va-voom with a sultry smokey eye.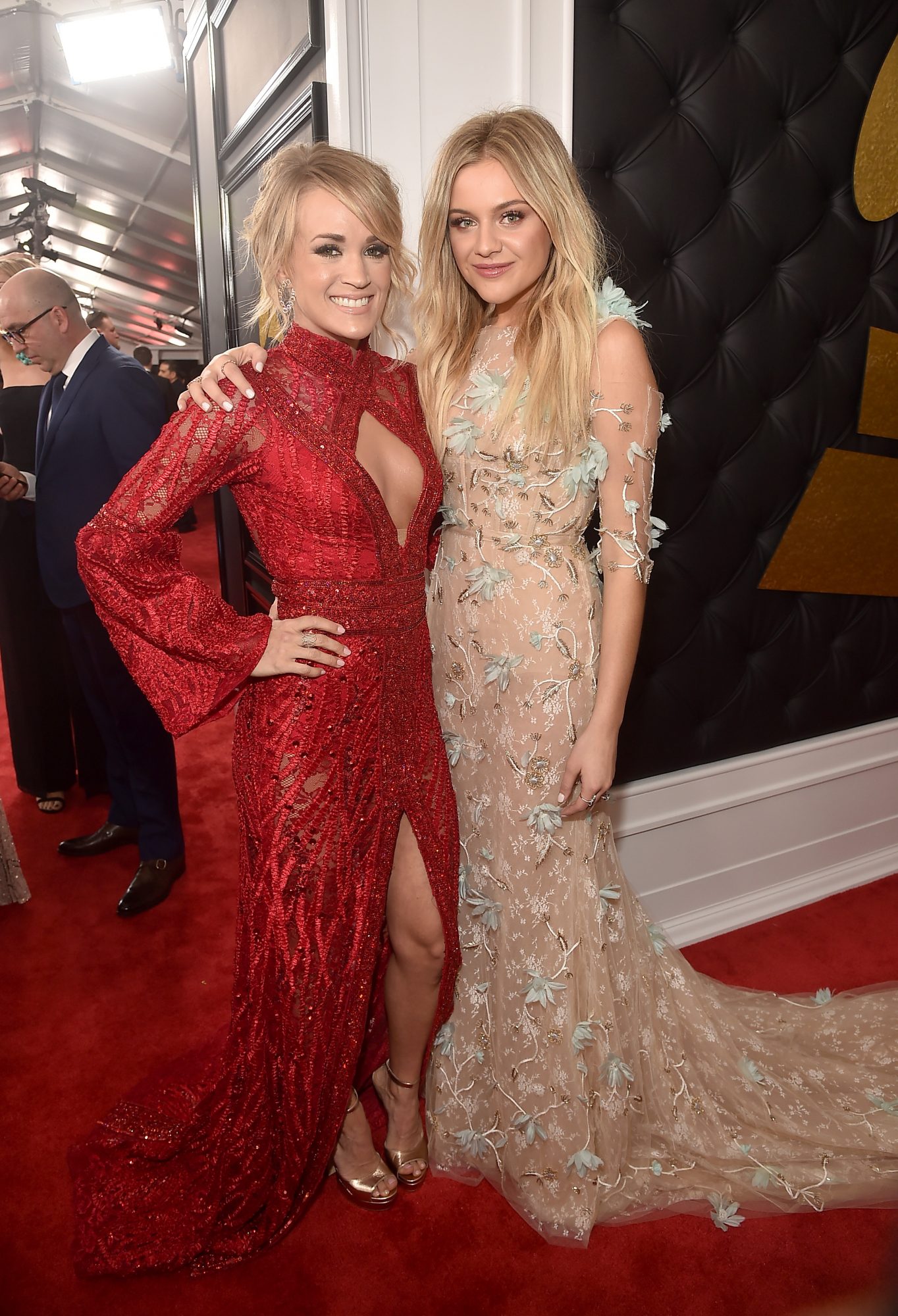 But what'd you expect? This is the Carrie Underwood, the girl practically wrote the book on red-hot red carpet style.
"I usually don't do red, but I was feeling it," the 33-year-old singer, whose "Church Bells" performance earned her a Grammys nod for Best Solo Country performance tonight, told E!'s Ryan Seacrest.
And we must say, we're right there with you girl—we're feeling this dress too!