Sadly, the story for "Episode IX" had to be changed "quite dramatically" following Carrie Fisher's death
When beloved icon Carrie Fisher passed away in December, we were gutted. In addition to missing her humor, writing, and Twitter antics, we couldn't help but wonder how Fisher's passing would impact the upcoming Star Wars films. Lucasfilm President Kathleen Kennedy just revealed that Fisher's death has largely altered the plans for Episode IX, the last in this planned Star Wars saga.
Kennedy opened up to Vanity Fair's David Kamp about the late actress and how her iconic character General Leia Organa was set to be the primary focus of the still-untitled episode. She revealed that at the time of Fisher's passing, Episode IX writer/director Colin Trevorrow had even completed the first draft of the script.
"Well, as you can imagine, we were really stunned by the death of Carrie. So we had mapped something out a year ago that Colin Trevorrow was working on," Kennedy revealed. "In fact, he delivered a script to us in early December. So her death was a real shock, and changed things quite dramatically."
Kennedy also revealed to Kamp that Fisher had asked her if Episode IX would be all about Leia, as The Force Awakens saw Harrison Ford's Han Solo at the center and the upcoming The Last Jedi is centered around the return of Mark Hamill's Luke Skywalker.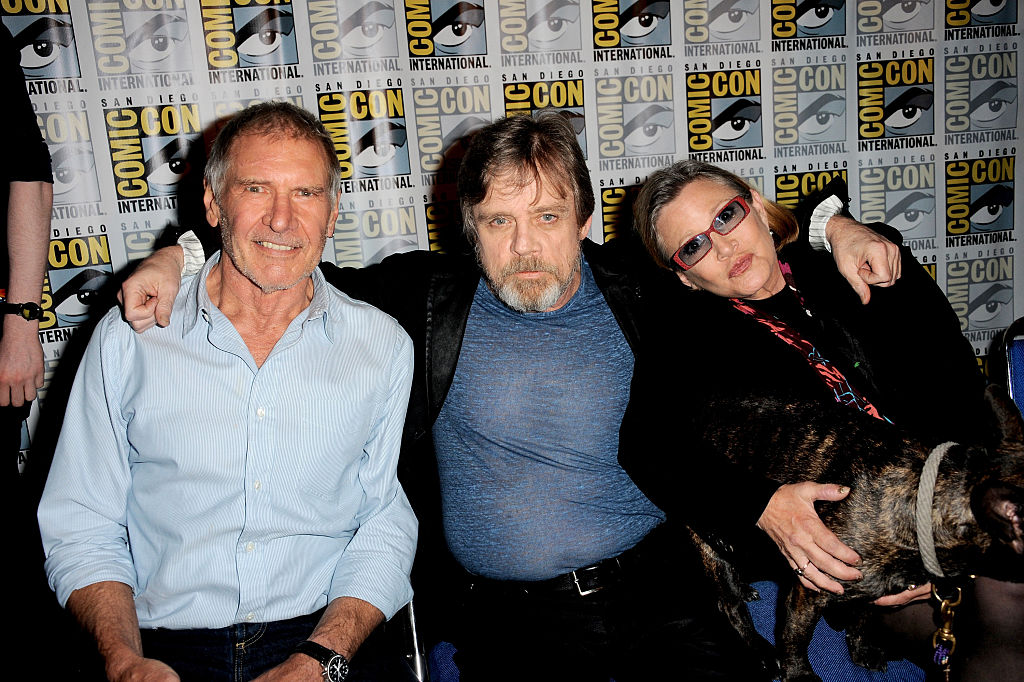 "The minute she finished, she grabbed me and said, 'I'd better be at the forefront of IX!' because Harrison was front and center on VII, and Mark is front and center on VIII. She thought IX would be her movie. And it would have been."
We absolutely gutted that Fisher won't get to be at the center of Episode IX, which is now being remapped. At the time of her death, Fisher had completed work on The Last Jedi so we're so glad to be able to see General Leia kick ass one more time.