Todd Fisher reveals the last thing he and Carrie Fisher ever talked about, and it'll break your heart into so many pieces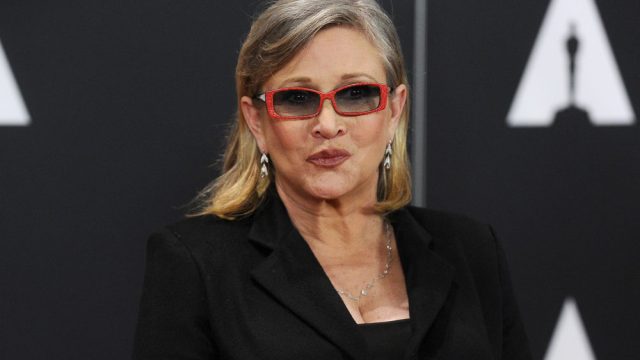 In late 2016, we lost one of the biggest icons of our generation: Carrie Fisher. Following a cardiac arrest en route from London to Los Angeles for the holidays, the actress-activist-all-around-bad-ass suffered a heart attack, due to a few different factors, and even though she was rushed to the hospital, Fisher never recovered and passed away a few days later. It's still a death that really stings, because Carrie was taken from us far too soon.
And now that you're probably crying again over the death of our princess general, go ahead and get more tissues. Carrie's brother, Todd, has just published a book about his sister (and late mother, the legendary Debbie Reynolds), and Parade ran an excerpt from the memoir. In the excerpt, Todd recounts the last time he actually spoke to Carrie, which was at a birthday — her birthday party — and she didn't necessarily want to be there. But, after much back and forth with Todd, Carrie agreed to fly from London back to L.A. (she was in the middle of filming Last Jedi). This would be the last time the siblings saw each other.
As Todd writes — mid-way through a story that clearly has more exposition than the excerpt obtained by Parade — he and his sister were fighting over something or other. But then, following the end of the party, Carrie clearly wanted to make amends.
"She went on to talk about the fact that a day would come, we had no way of knowing how soon, when Mom would be gone, when it would be just the two of us, and we were going to need each other more than we ever had in our lives,"  Todd writes. "'I need you to know that I'm not mad at you anymore,' [Carrie said. 'And I need to know that you're not mad at me anymore either. I need to know that we're good. Please? We're good, right?'
"We're good, I said. I didn't need to say the rest of it out loud. She already knew it all by heart. It was the last face-to-face conversation my sister and I ever had. The next time Mom and I saw Carrie, she was on life support.
You can read the full excerpt over at Parade, and My Girls: A Lifetime with Carrie and Debbie is available now.