Fans are fighting for Leia to become an official Disney Princess after Carrie Fisher's death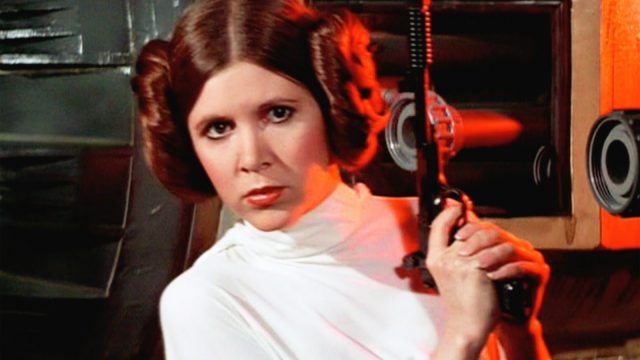 One week after her heartbreaking death, Carrie Fisher fans are petitioning to make Leia a Disney Princess. And we are so, so here for it.
Though Disney definitely makes it seem like all girls can be princesses, in The Walt Disney Company's ~ official ~ Princess Line, there are technically only 11: Snow White, Cinderella, Aurora, Ariel, Belle, Jasmine, Pocahontas, Mulan, Tiana, Rapunzel, and Merida. After Fisher's death, though, passionate fans are hoping that the House of Mouse will take the plunge and up that number to 12.
"After the tragic lose [sic] of Carrie Fisher, we feel that it is only fitting for Disney to do away with the rule that an official Disney princess must be animated and make Leia a full-fledged princess," the petition reads. "This would be a wonderful way to remember Carrie and a welcoming to one of Disney's new properties that is beloved by millions. What we are asking is that the Walt Disney Corporation hold a full ceremony inducting Leia as the newest Disney princess as well as a special service in memory of Carrie Fisher."
As of press time, the petition has reached 24,406 out of 25,000 signatures. There's been no response from Disney CEO Bob Iger or the company itself, but clearly, fans remain hopeful that the princess who doesn't need saving will get her due.
And given that the last lady to be inducted, Merida, is A) a pretty badass fighter herself and B) the first official Princess to come from Pixar, we're keeping our fingers and toes crossed that Disney will take a chance on our favorite princess — sorry, favorite general — from Alderaan.