Carrie Fisher's candid humor about mental illness saved my life
On October 21st, the late Carrie Fisher would have turned 62 years old.
Growing up I idolized three princesses: Ariel, Diana, and Leia. Strong, compassionate women with minds of their own (let's just ignore the part where Ariel gives up her voice for a man in this instance—I was four). I was a weird kid: over-imaginative, manic, loud, and "bossy." While my classmates emulated pop stars, I found solace in Princess Leia long before I found my deeper connection to the late, great Carrie Fisher.
My childhood wasn't exactly easy. I suffered from rapid mood swings, emotional turmoil, trauma, and manic behavior. I started suffering from undiagnosed depression at 11, had my first suicide attempt at 13, endured panic attacks by 18, I was sexually assaulted at 19, and developed an alcohol problem by 20.
By 25, I had suffered my third nervous breakdown and received my third (and final) diagnosis of Bipolar II. At that point, I had exhibited suicidal tendencies for 14 years, resulting in three suicide attempts. I had all but given up on the idea of having a "normal" life. But after hearing those words for the third time, I decided to do some research. I told myself that there are plenty of people who live with bipolar disorder who are doing just fine. In order to prove this to myself, I took to googling a list of people who live with my mental illness. And at top of the search results was Carrie Fisher.
My curiosity peaked, I downloaded her 2008 autobiography Wishful Drinking to my Kindle and began to read.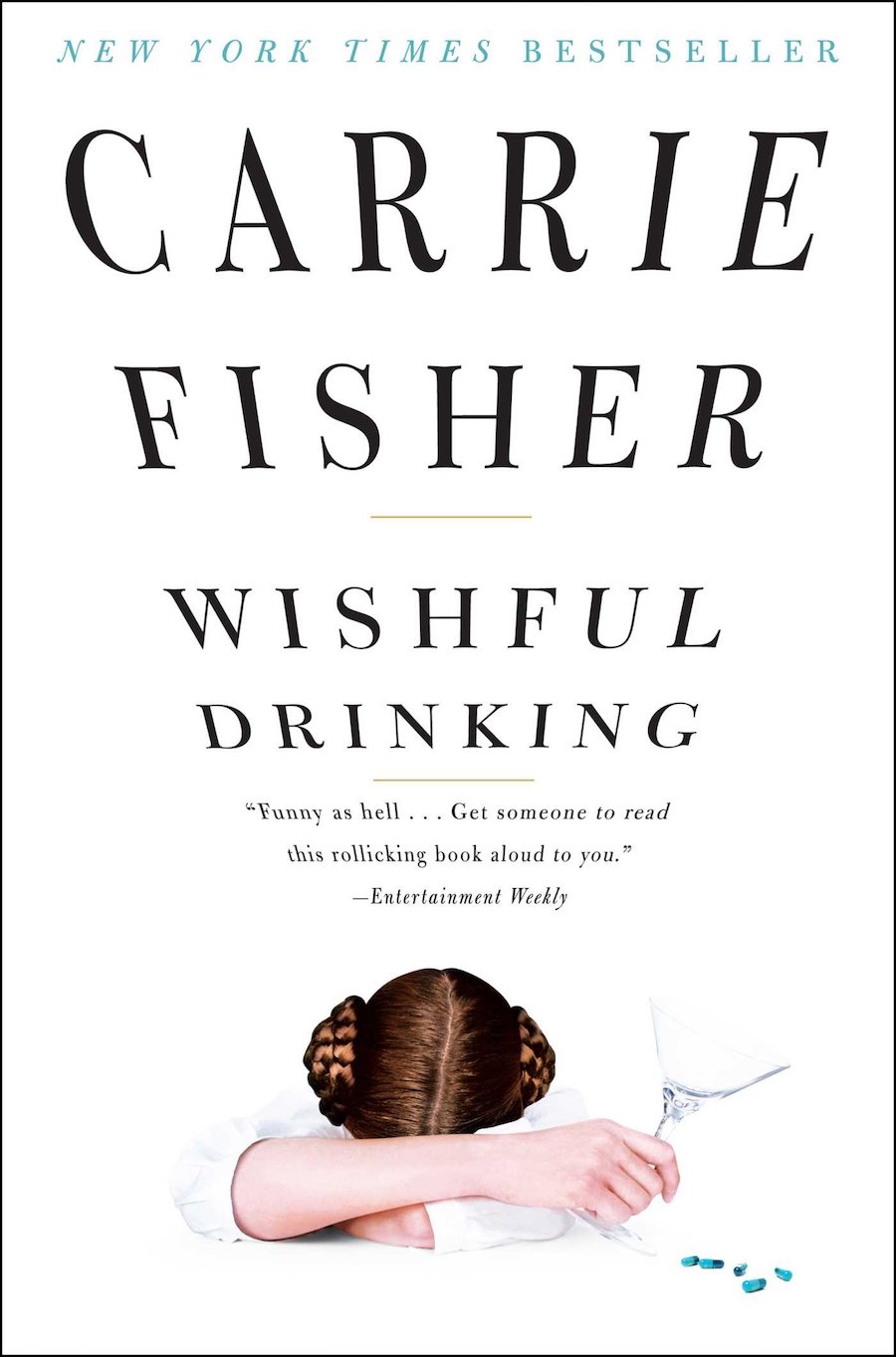 "Imagine having a mood system that functions essentially like weather—independently of whatever's going on in your life. So the facts of your life remain the same, just the emotion that you're responding to differs. It's like I'm not properly insulated—so all the bad and the good ways that you and most of the people in adjacent neighborhoods and around the world feel—that pours directly into my system unchecked. It's so fun. I call it 'getting on my grid' or ESP: Egregious Sensory Protection, Carrie writes in the book.
"Imagine having a mood system that functions essentially like the weather."
I texted my mother this quote and told her, "Nothing has ever put how I feel every day into better words." I read Wishful Drinking in its entirety twice that week before powering my way through her other books, Postcards From The Edge, Shockaholic and The Princess Diarist.
As I read, I felt like Carrie was speaking directly to me about my eccentric yet amusing life story, my bipolar symptoms, and my drug and alcohol use. She was so candid about the topic of mental illness. I was on my way out of an emotionally abusive relationship that had crushed my dreams of being a writer, but there I was, inspired to no longer feel ashamed of my own mental illness. I began to slowly crack jokes about my experiences, even if was hard. I opened up.
In Wishful Drinking, Fisher writes, "If my life wasn't funny it would just be true, and that is totally unacceptable.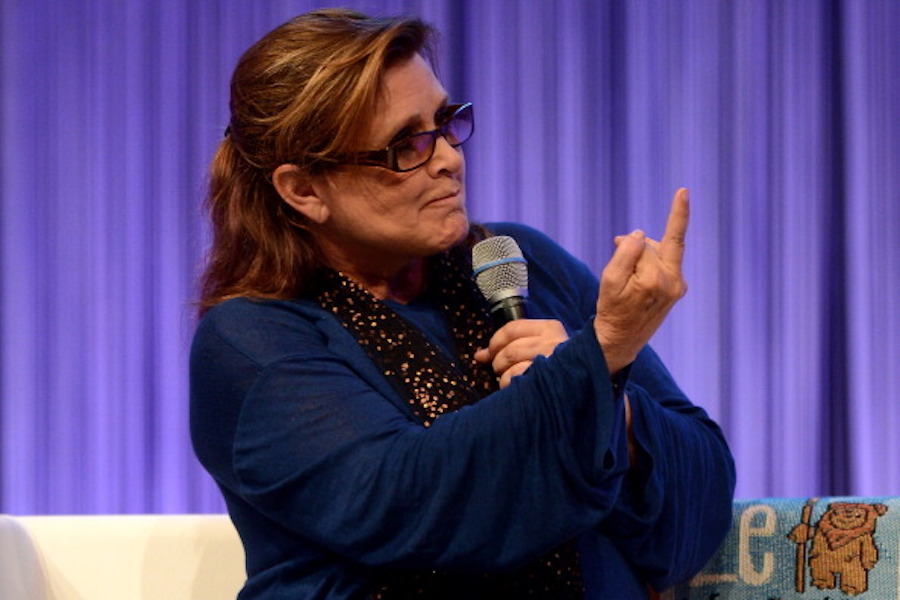 Carrie Fisher put her face, her pen, and her voice behind bipolar pride.
She encouraged me and our community to not only accept our diagnoses, but to tell our stories. I began pitching my writing and publishing personal essays about mental health and sexual assault. That one sentence—If my life wasn't funny it would just be true, and that is totally unacceptable—brought me so much peace and encouraged me not to keep living.
In one of her "Ask Carrie" advice columns in The Guardian, Carrie responded to a reader who had also received a bipolar diagnosis.
"We have been given a challenging illness, and there is no other option than to meet those challenges, she urged. "Think of it as an opportunity to be heroic—not 'I survived living in Mosul during an attack' heroic, but an emotional survival. An opportunity to be a good example to others who might share our disorder.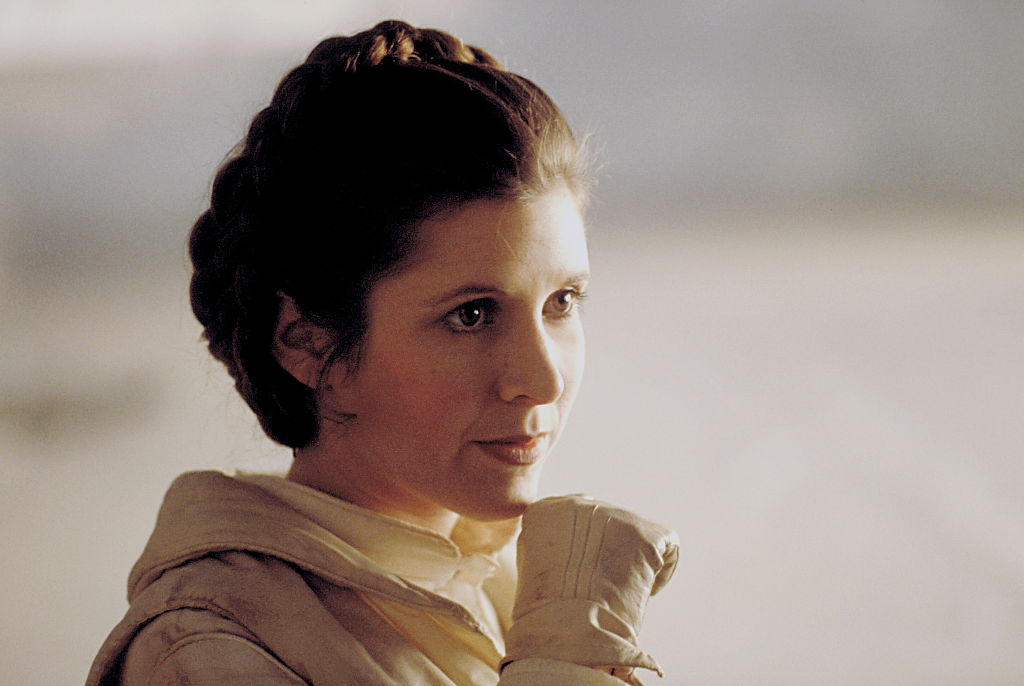 I wept for the millions of other people who have mental illnesses. We'd lost our fearless outspoken mother who had encouraged us to live our truths. But one thing was for sure, we had a mission to carry out. It was on people like me to help guide others to live openly and honestly, as Carrie had guided us.
If I too could one day write a single sentence that could change someone's whole life, then I'll have done Carrie Fisher—and my entire community—proud. Carrie Fisher gave me a voice and purpose when I had none, and for that I will be eternally grateful. She taught us that being bipolar doesn't make us any less human. I may have a mental illness, and I may have gone to the edge and back. But to borrow more of Carrie's words from Wishful Drinking, for the first time in my life, "ultimately I feel I'm very sane about how crazy I am."