Harrison Ford's statement on Carrie Fisher's passing is so true to their relationship
Today, the internet has been flooded with memories, tributes, and touching statements about the gone-too-soon Carrie Fisher. After complications from a heart attack, the actress (and author, and mental health advocate, and awesome lady) passed away at the age of 60, and this is all too sad. We're going to be crying over her death for the next few days, if not next few YEARS, and we're not the only ones who are going to miss her — Harrison Ford will miss her dearly, too.
Out of all the relationships on the set of Star Wars (though we weren't too fascinated with them at the time) we're MOST invested in what happened between Harrison and Carrie back in 1977. In her recently published book, The Princess Diarist, Carrie revealed that she and Harrison had an affair on set, and honestly, we're never going to get over it.
Affair aside, the two have remained close over the last 40 years of their life, re-teaming again (and again) for Star Wars movies. Though Carrie disclosed their affair, nothing changed for their long-standing friendship, and after the news of Carrie's heart attack broke, Harrison made a statement wishing her the best.
Now that she's gone, he's mourning his life-long friend.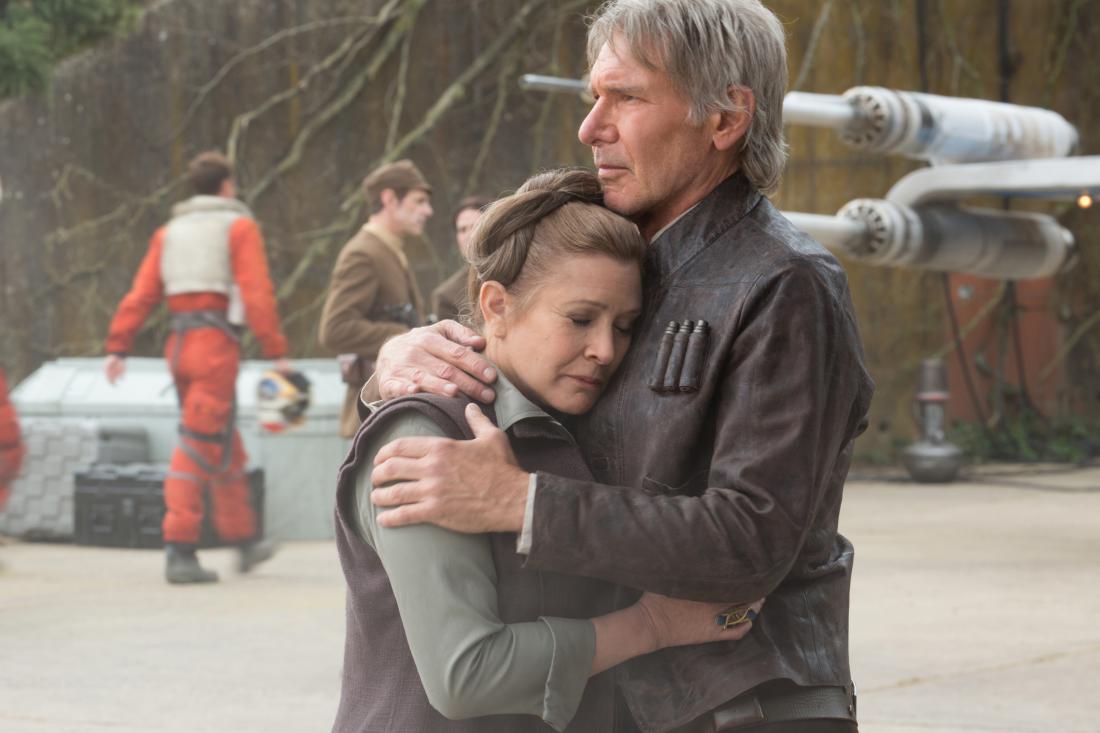 "Carrie was one-of-a-kind…brilliant, original, he told People in a statement. "Funny and emotionally fearless.  She lived her life, bravely…My thoughts are with her daughter Billie, her mother Debbie, her brother Todd, and her many friends. We will all miss her.
While any statement from Carrie would have been riddled with jokes, Harrison's is short, sweet, and to the point — but it's also so heartfelt. Off screen they might have been polar opposites, but they still cared about each other deeply. Harrison got to witness first hand just how Carrie lived her life, and she was damn brave through all of it. She might be gone, but everything about her will not be forgotten.