Carrie Fisher gets ~scandalous~ when explaining why Princess Leia and Han Solo broke up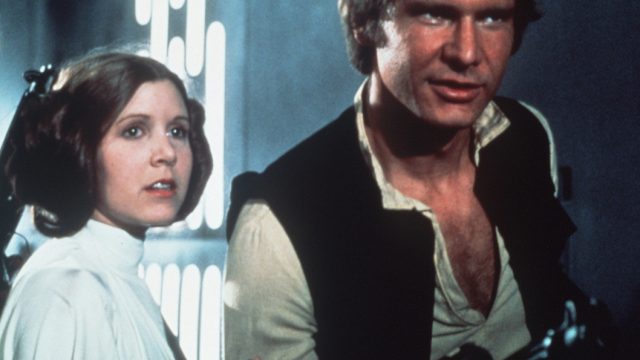 If you saw The Force Awakens, then you're aware that it seems as though our favorite space couple, Han Solo and Leia Organa, didn't quite make it through the 'ever' of their happily ever after. And while there was OBVIOUSLY still something there between them, the movie lead us to believe that when their son turned to the dark side (honestly, Kyle Ron ruins EVERYTHING), their relationship couldn't handle the stress, and they split.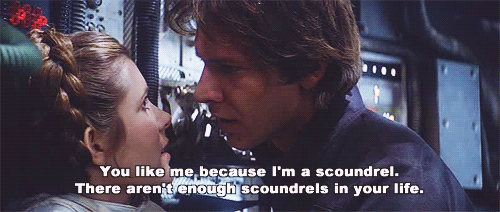 Carrie Fisher, however, has a different story to tell. At the Saskatoon Comic & Entertainment Expo, Fisher told fans what she really thinks happened between the General and her smuggler husband.
"He smuggled way too much, she said. "And girls, I know you don't want your husband smuggling, do you? Hanging out with the hairy guy [Chewbacca] too often. I think there are a lot of problems with that. He wouldn't take me on the hyperspace thing enough… [that's a] euphemism.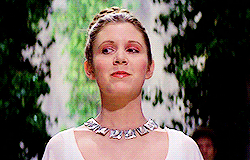 We love how Carrie Fisher says what she's thinking at all times (if you haven't visited her Twitter yet, you're in for a REAL treat) – although we're not so sure how accurate her interpretation of Leia and Han's problems is… Then again, she is Leia Organa herself, so who are we to say?
Check out the full interview below!