Carrie Fisher's family is selflessly working to find the heroes who tried to save her life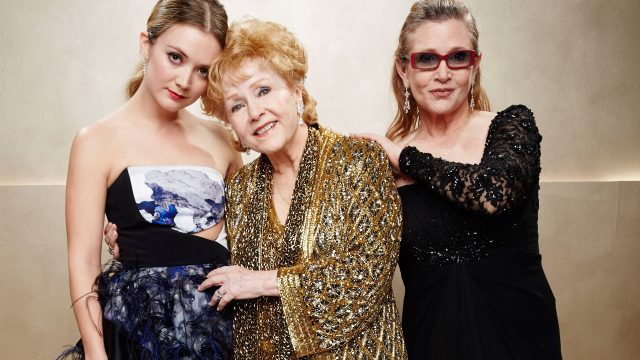 In the midst of their unthinkable heartbreak, Carrie Fisher's family wants to honor the emergency workers who tried to save her life on the December 23rd United flight from London to Los Angeles that, tragically, ended up being her last.
According to TMZ, the family of Fisher and the late Debbie Reynolds — who died one day after her beloved daughter, on December 28th — are searching for the two medical professionals who leapt to Fisher's aid when she entered cardiac arrest mid-flight. One of them, a nurse, "worked like crazy" to save Fisher, even though they couldn't get a pulse from the Star Wars legend for ten full minutes.
If the hero medics hadn't jumped in to help so quickly, the family might not have had four extra days over the holidays to say goodbye to their beloved mother/daughter/sister/icon. So now that the dust has settled, they are reportedly reaching out to United Airlines to find out who these hero good samaritans are, and thank them.
… Which is insane and so, so heartwarming, as the family is also currently in the midst of planning Fisher and Reynolds' joint funeral, which will be held on Thursday, January 5th.
It says a lot about Billie Lourd, Todd Fisher, Joely Fisher, and the rest of their beautiful family that they're taking the time to think about others in the midst of this tragedy, and we wish them all nothing but love and healing in 2017.