Carrie Fisher and Debbie Reynolds's headstone was finally unveiled, and it's beautiful
The world is still trying to recover from the loss of hilarious women and brilliant performers Carrie Fisher and Debbie Reynolds, who died within days of each other at the very end of 2016. The mother and daughter had a joint funeral, and now Carrie and Debbie's beautiful joint headstone has been revealed in Los Angeles.
Carrie Fisher and Debbie Reynolds lived next door to each other in Los Angeles (which is totes adorbs), so it seems fitting that they will now live next to each other for eternity. Their mother-daughter relationship was pretty much #goals — making it even more heartbreaking that Debbie died just a day after Carrie in December 2016. Their new headstone captures the special nature of their relationship. And it's b-e-a-utiful.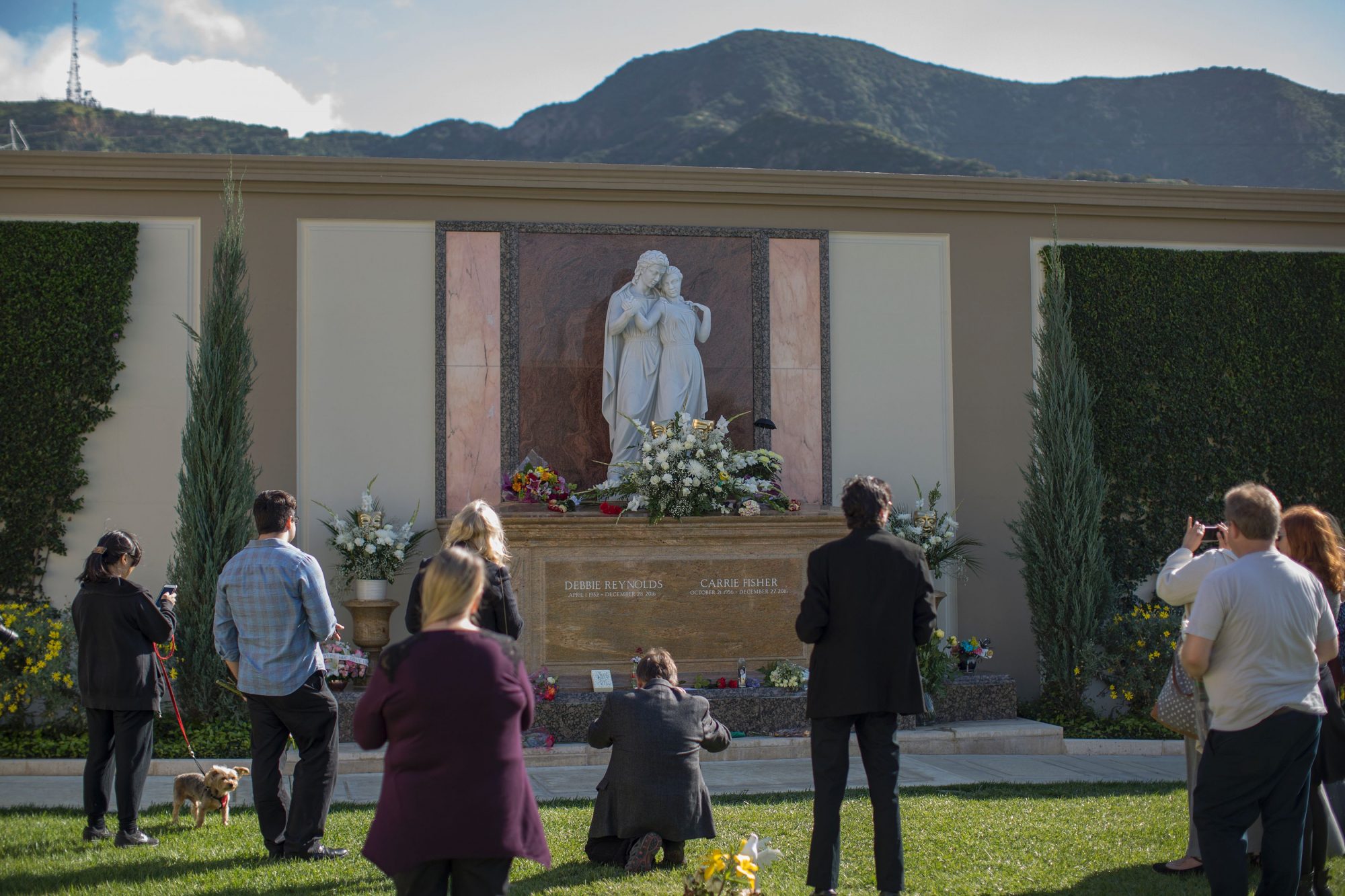 The headstone features a sculpture of mother and daughter standing together and holding hands. It's the perfect way to show the love between Carrie and Debbie.
Under the beautiful sculpture are simply the names of the women and the dates of their lives. The sculpture makes a truly stunning focal point for the memorial. Fans have already begun to visit the site in order to grieve and show their love.
https://www.instagram.com/p/BThva5OFC33
We'll always miss Carrie and Debbie, but it's comforting to know that they'll forever be together. If you have a chance to pay respects by visiting the Forest Lawn Memorial Cemetery in Hollywood, it would be a beautiful way to spend your day.