Carrie Fisher and Debbie Reynolds have been one of the best red carpet duos since 1972
Debbie Reynolds, legendary actress from classics like Singin' in the Rain and The Unsinkable Molly Brown, died Wednesday, only one day after the death of her daughter, the actress Carrie Fisher, best known for her role as Princess Leia in the Star Wars trilogy. Reynolds was 84. Fisher was 60.
Reynolds shared a close, though at times difficult, relationship with her daughter. Fisher, an exceptionally talented writer, explored the relationship in the 1990 drama Postcards from the Edge.
Fisher spoke to NPR in December about her mother's recent health problems and her remarkably strong spirit.
"She's an immensely powerful woman, and I just admire my mother very much. She also annoys me sometimes when she's mad at the nurses, but she's an extraordinary woman. Extraordinary," she told Fresh Air's Terry Gross.
"There's very few women from her generation who worked like that, who just kept a career going all her life, and raised children, and had horrible relationships, and lost all her money, and got it back again. I mean, she's had an amazing life, and she's someone to admire."
From Carrie's first red carpet debut in the early '70s, these two have been each other's biggest supporters, both privately and publicly.
At the New York City for the School Benefit at Town Hall, 1972.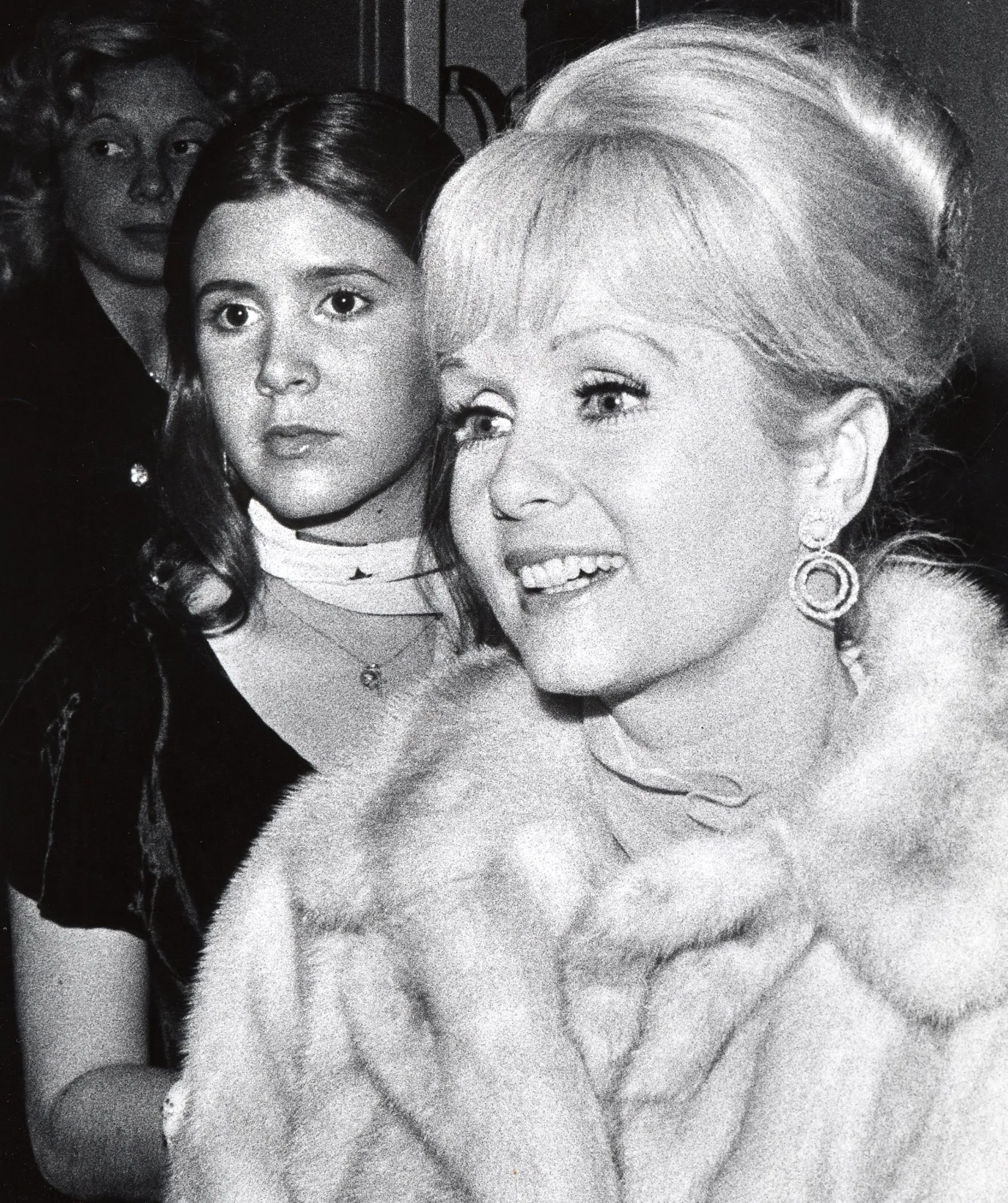 With Carrie's brother Todd at the opening of Irene on Broadway, 1973. Reynolds had the title role, while Fisher had a supporting part.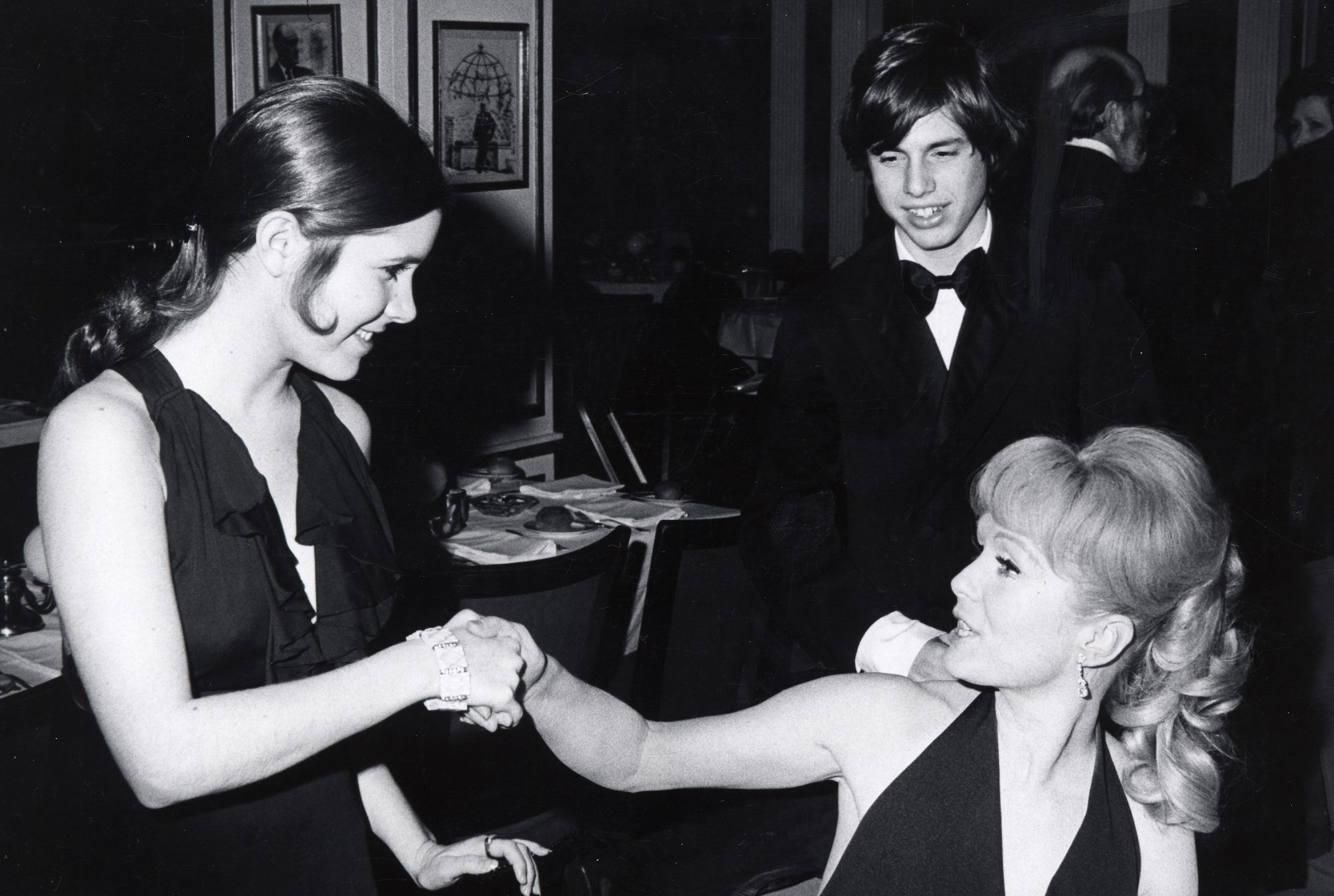 At the New York Premiere of The Unsinkable Molly Brown on Broadway, 1989.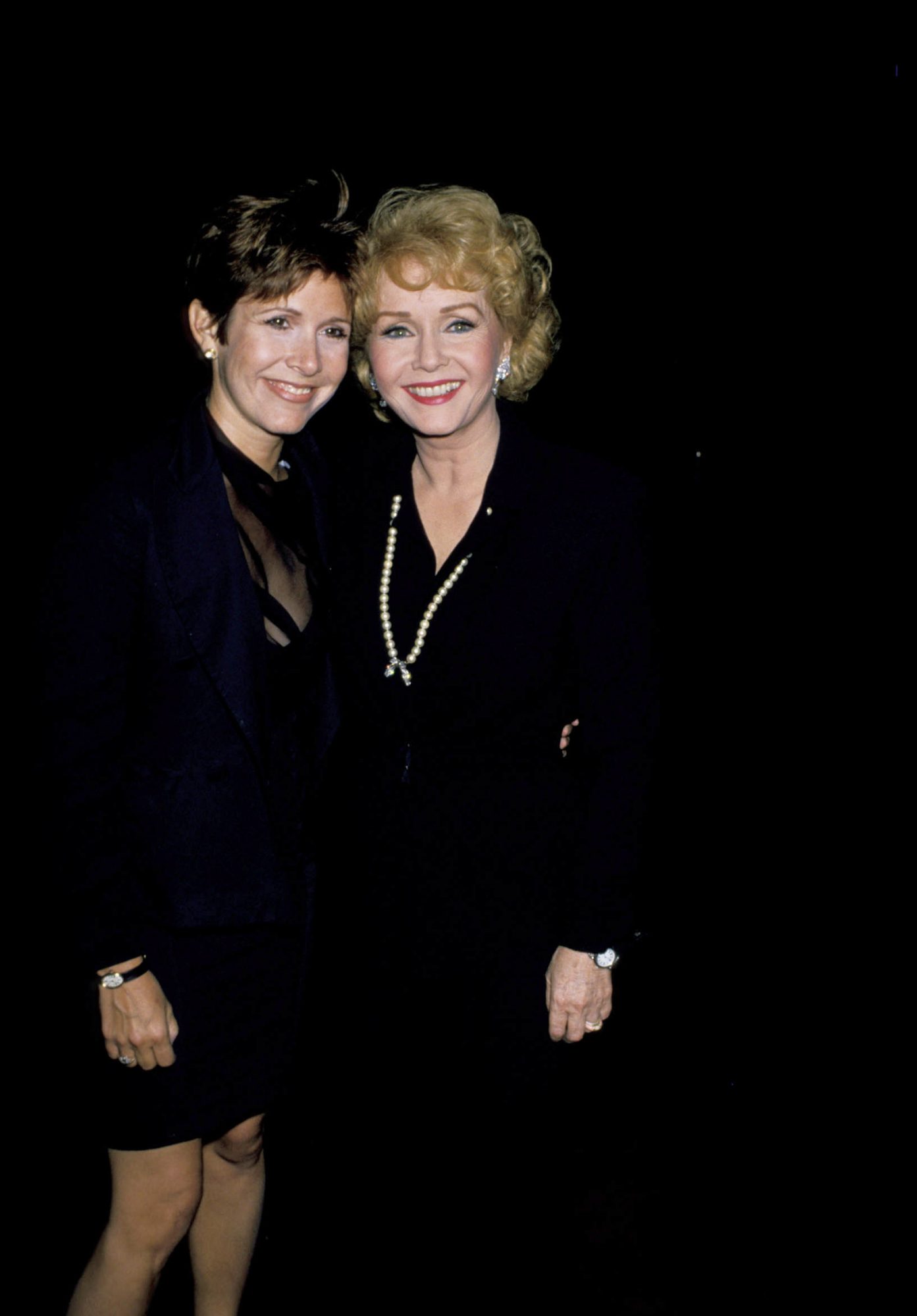 Backstage at the 69th annual Academy Awards, 1997.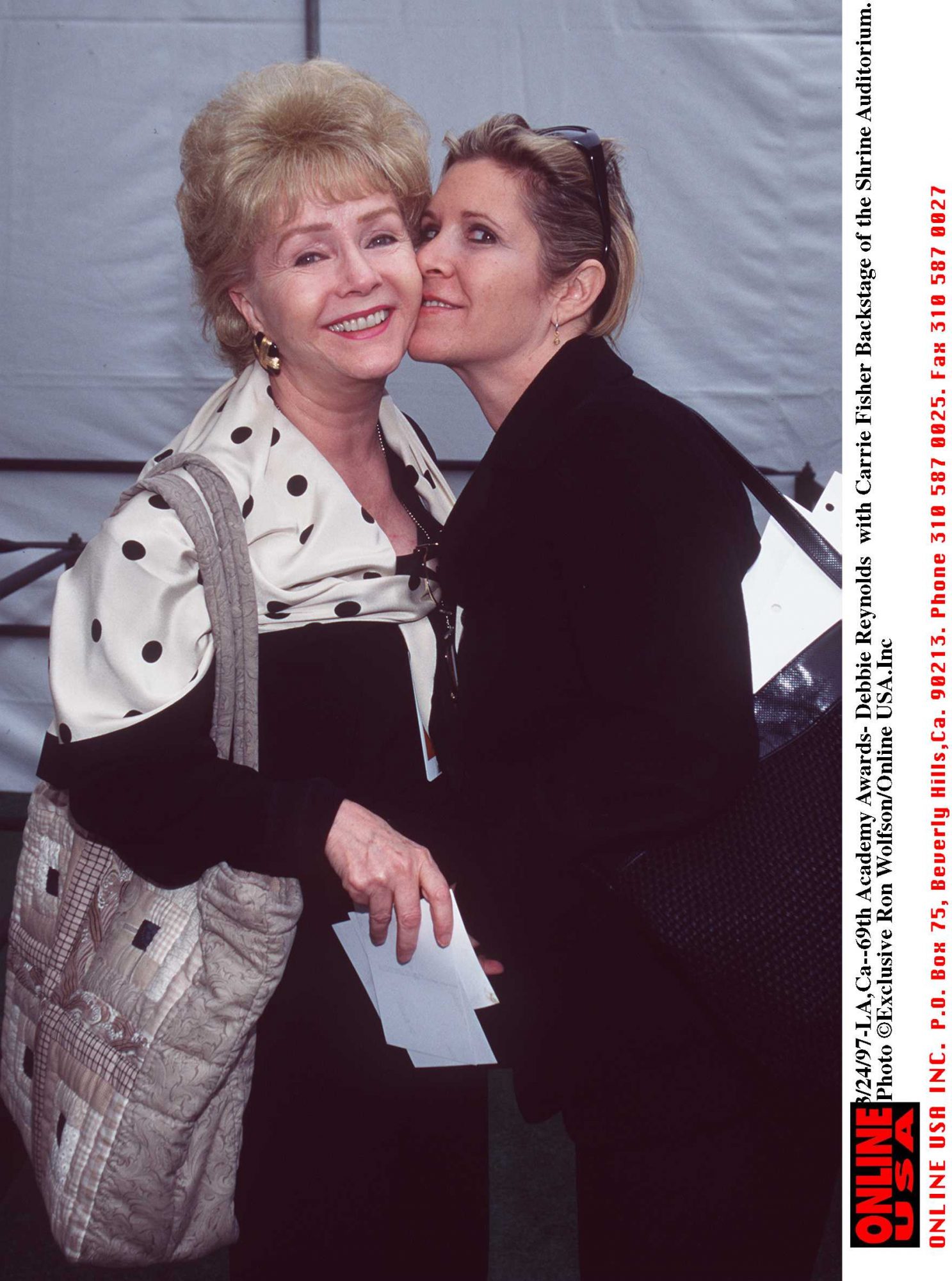 At the 7th Annual Costume Designers Guild Awards, 2005.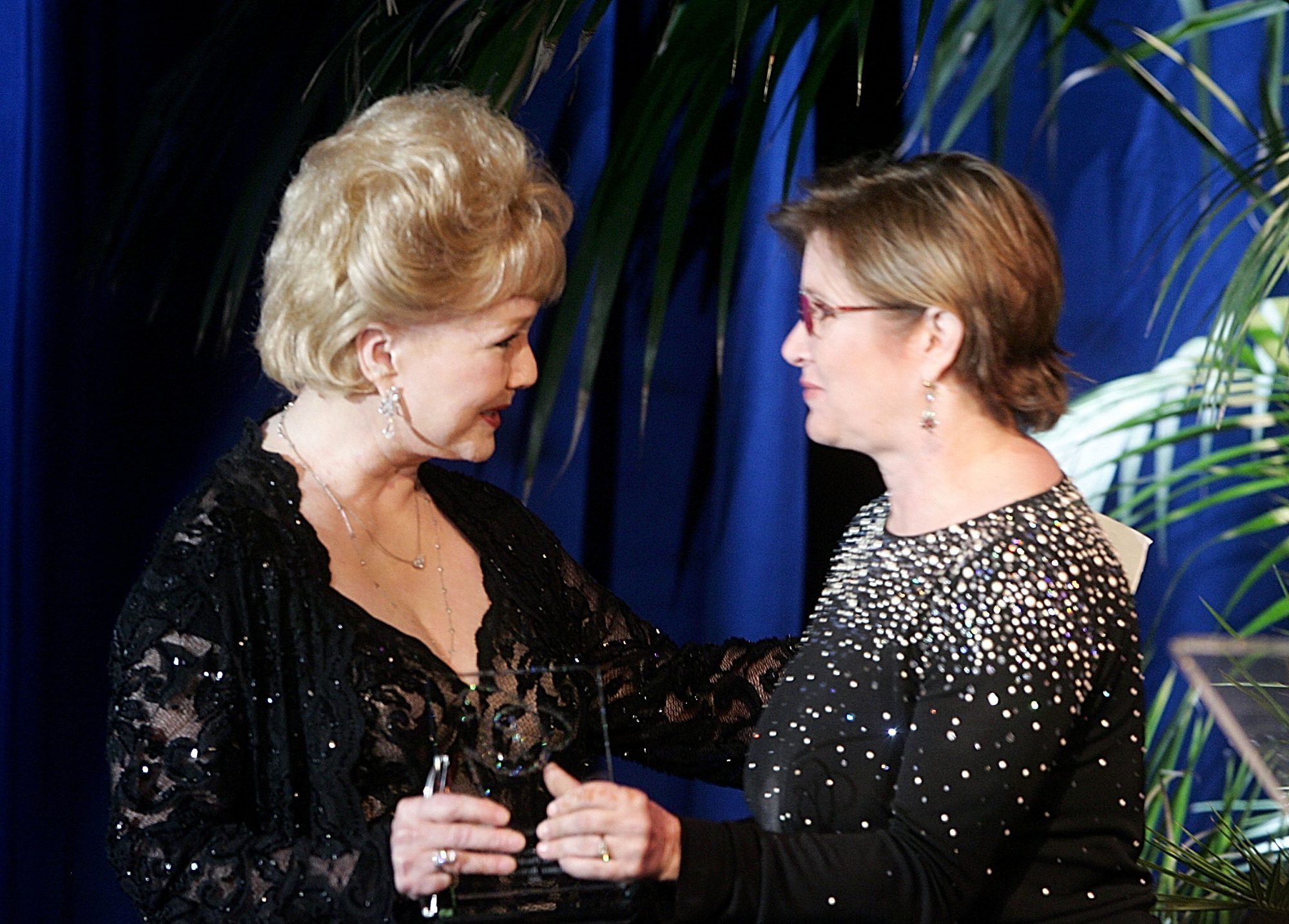 On the red carpet at the premiere of Star Wars Episode III: Revenge of the Sith, 2005.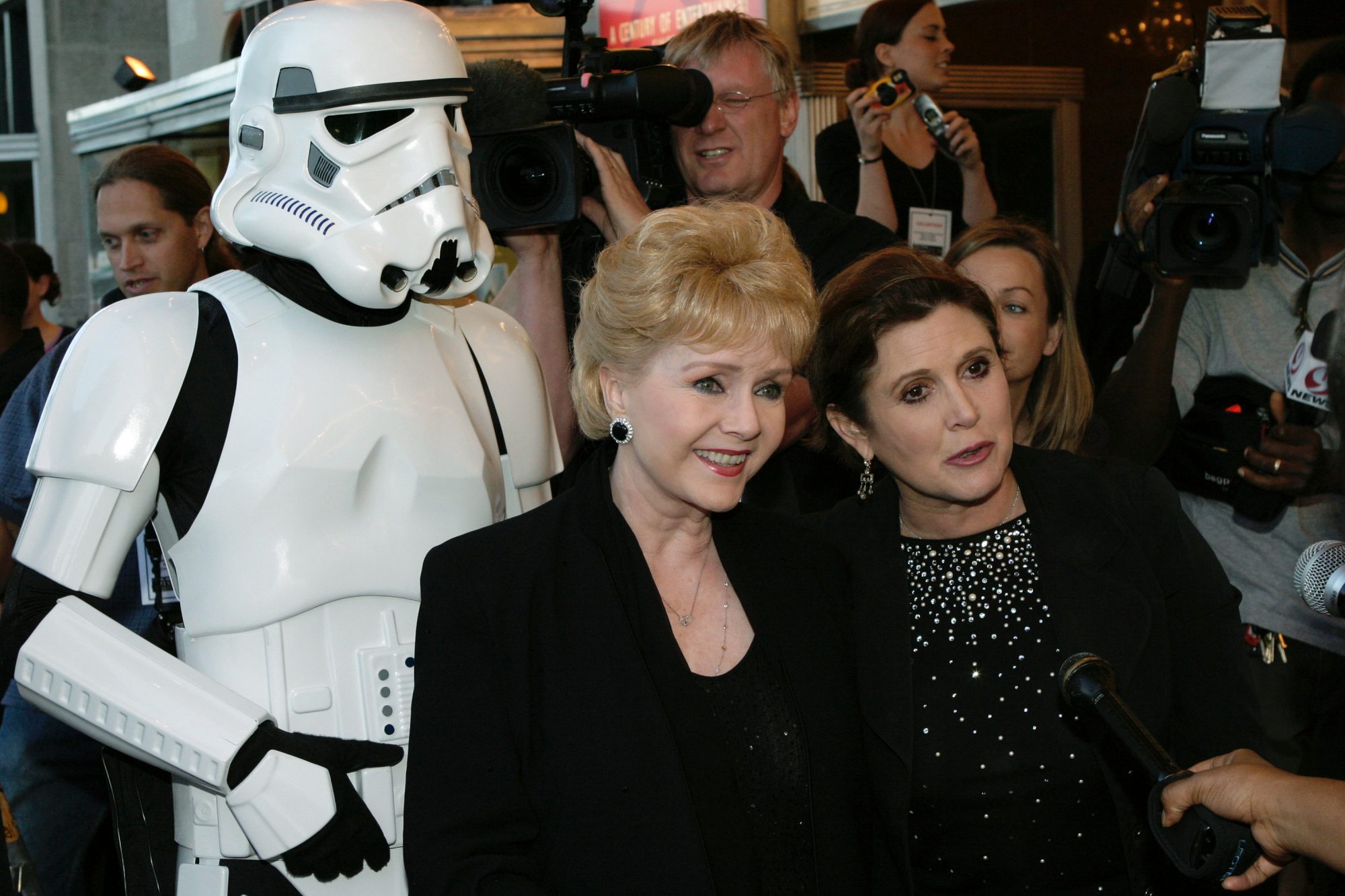 At Dame Elizabeth Taylor's 75th birthday party, 2007.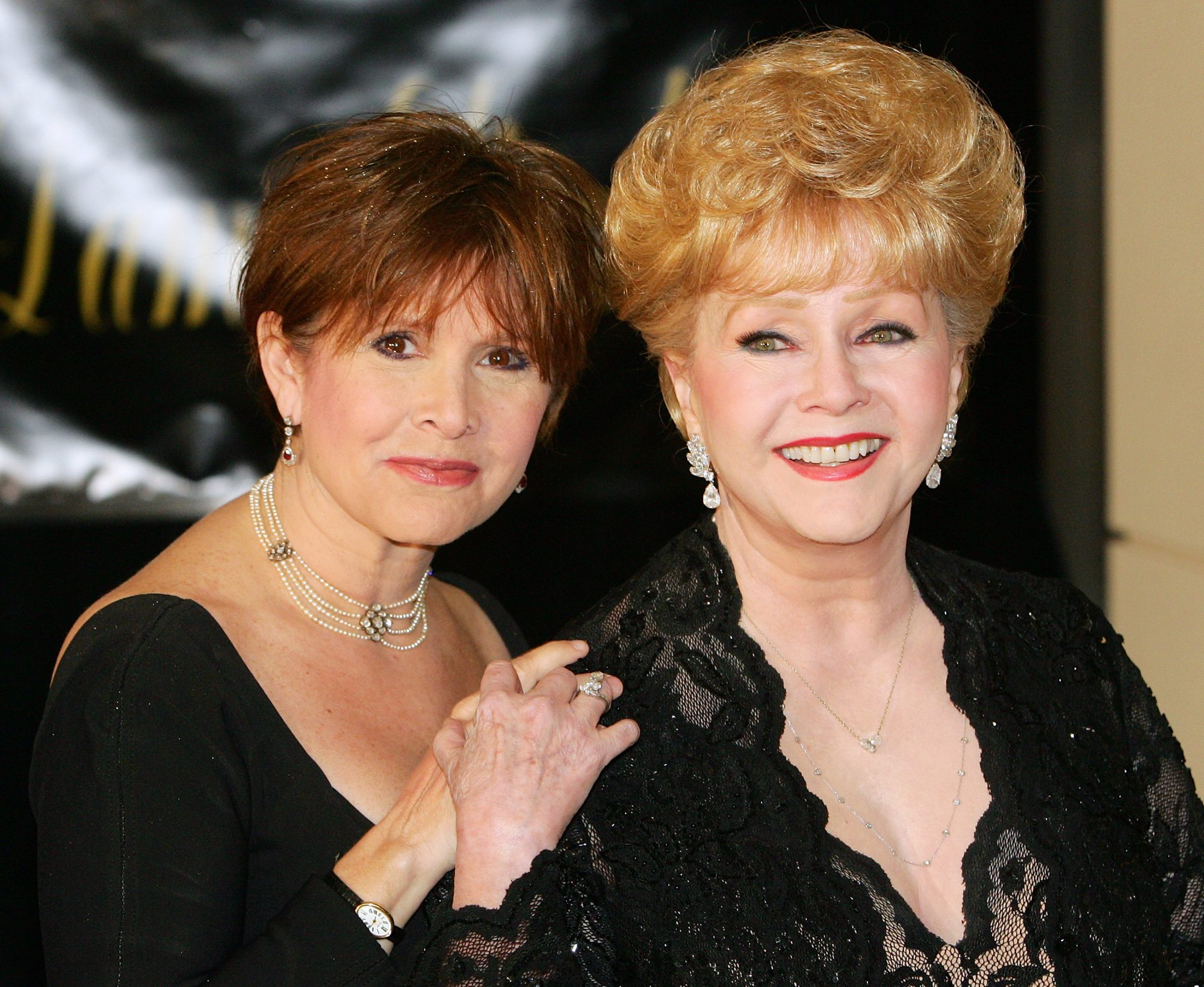 Celebrating the HBO premiere of Wishful Drinking, 2010.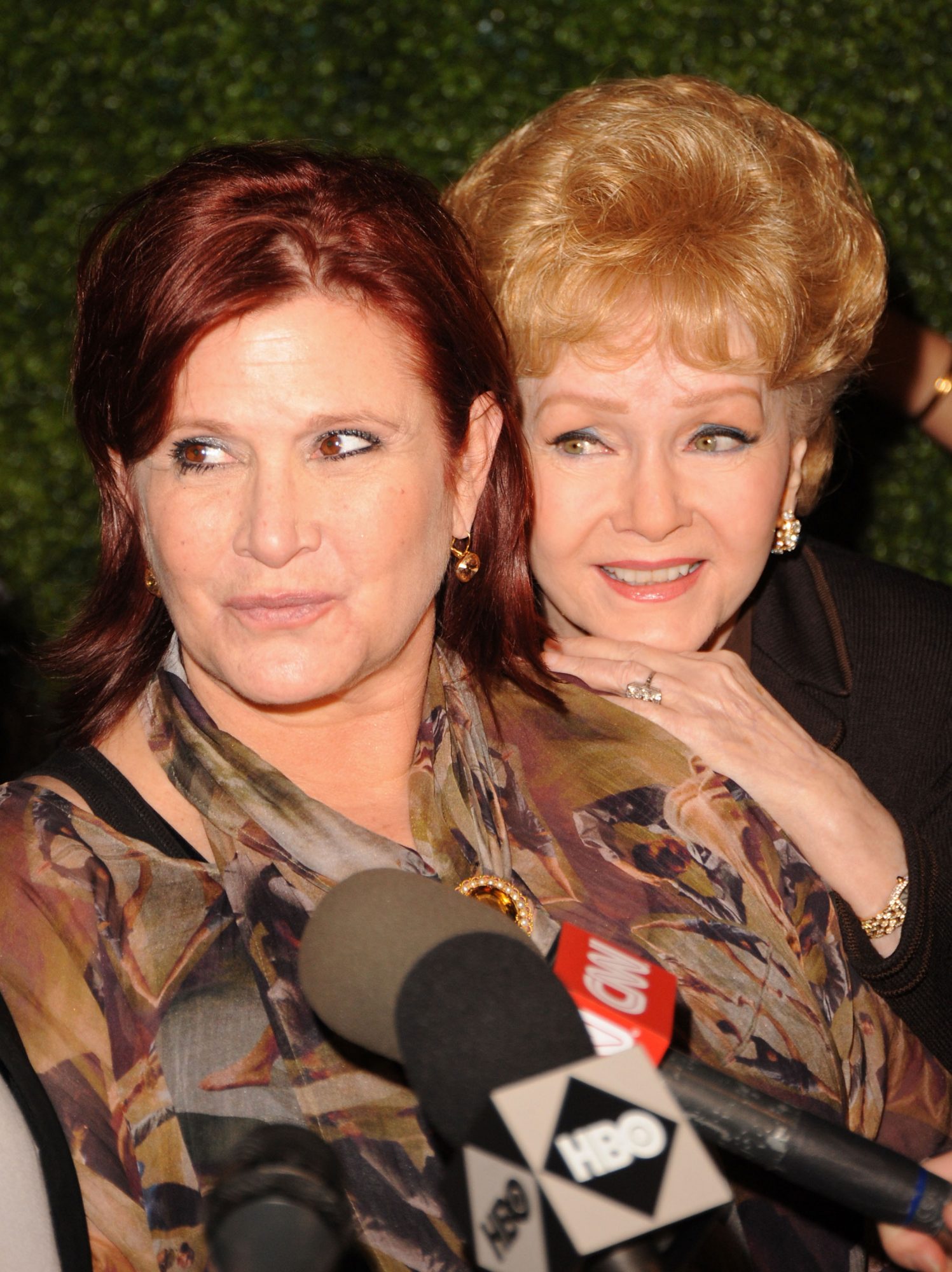 With Fisher's daughter Billie Lourd at the Debbie Reynolds' Hollywood memorabilia exhibit reception at The Paley Center for Media.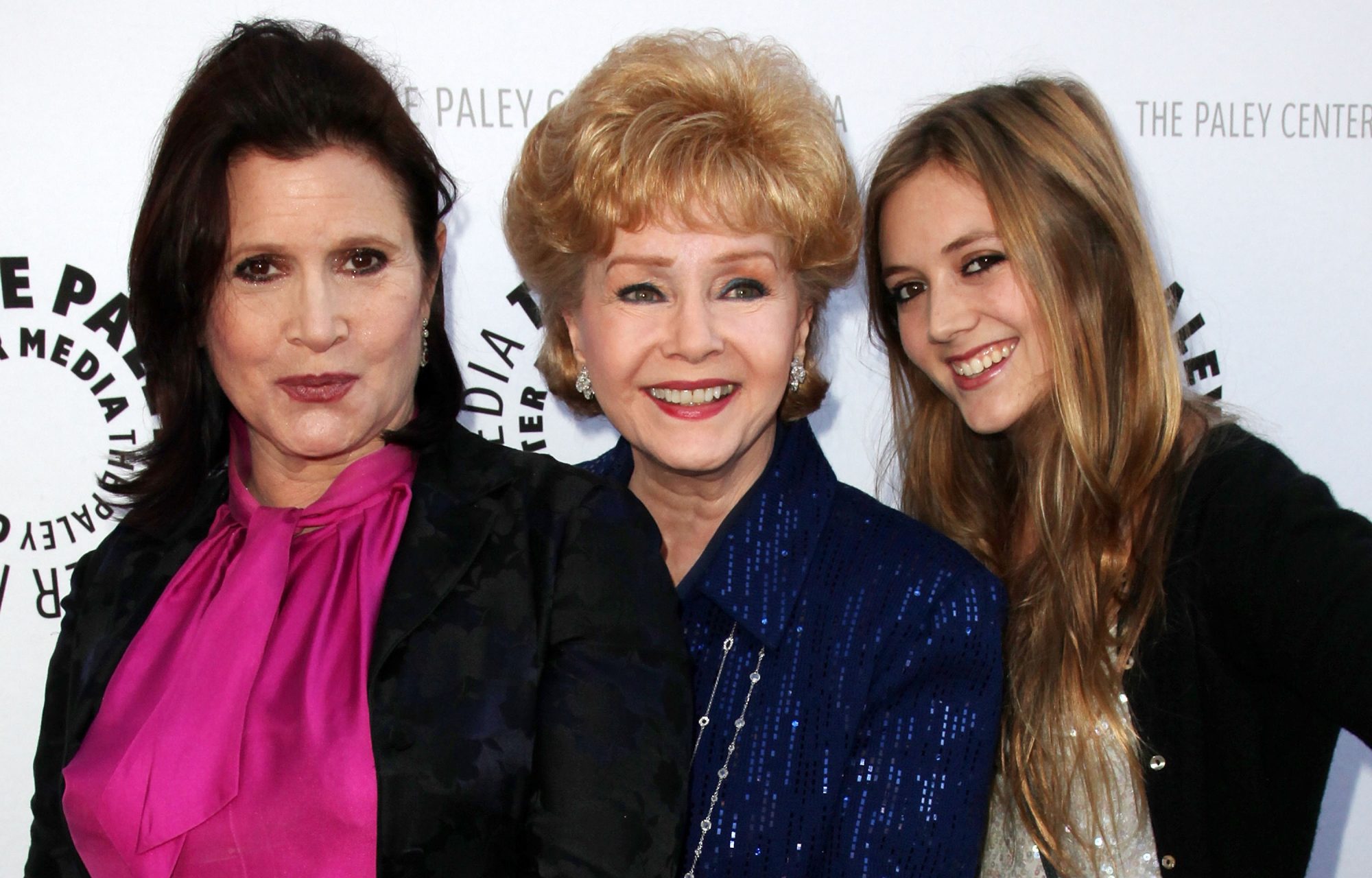 Attending the 2011 Creative Arts Emmy Awards.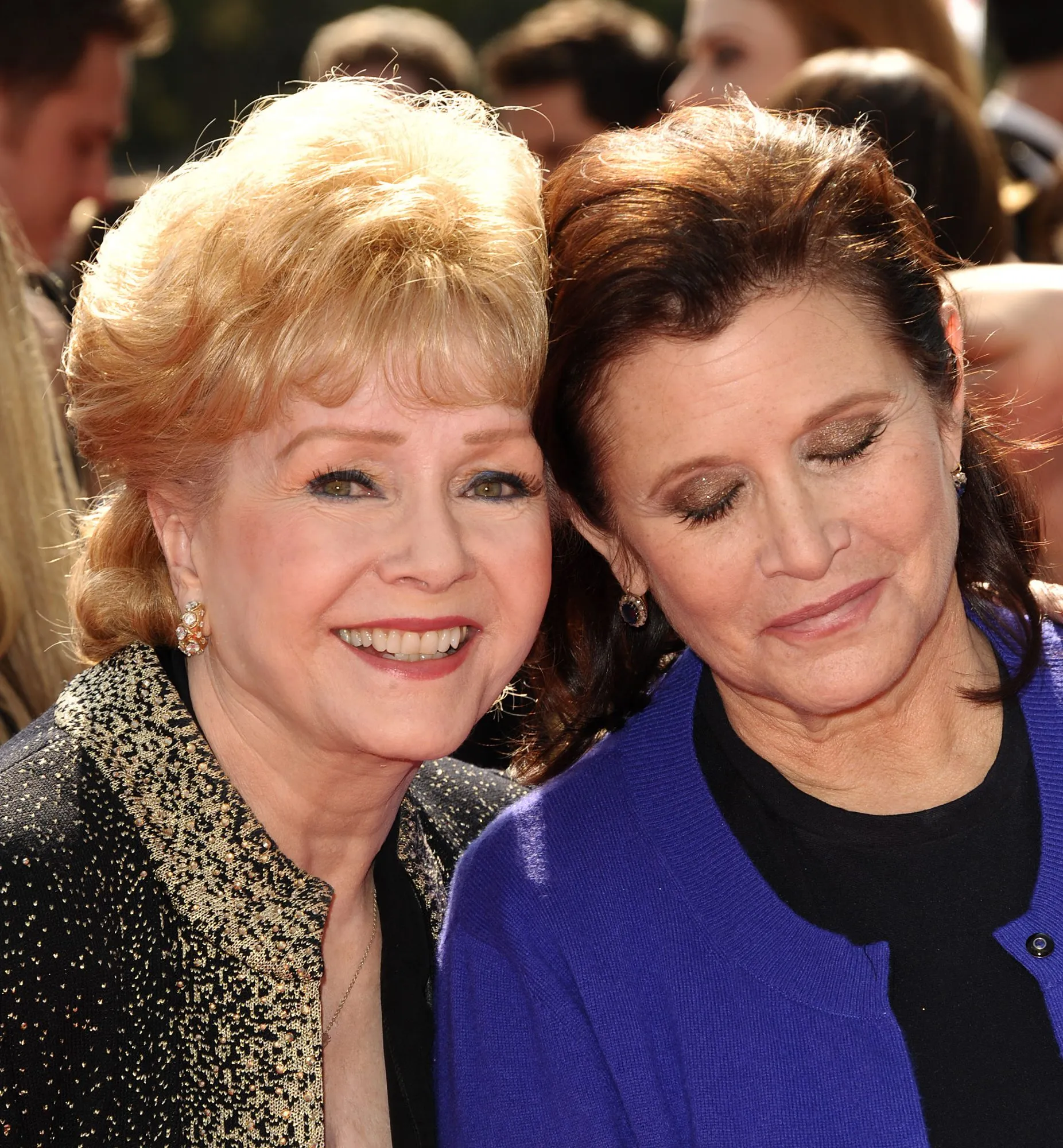 The world will forever remember Debbie Reynolds and Carrie Fisher as two of the smartest, most unique and honest talents in entertainment.