Sadly, Carrie Fisher's cause of death has still not been determined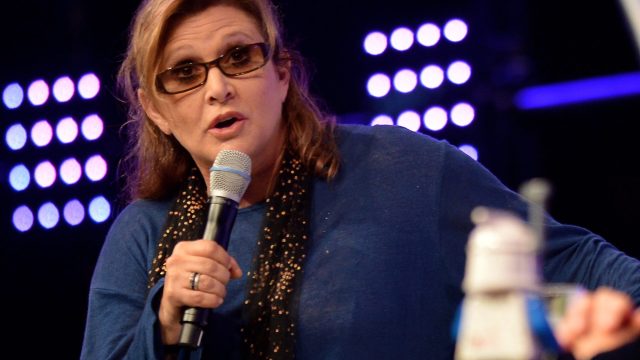 Last week, we lost a cultural icon and a national treasure when Carrie Fisher passed away. It's been a week since she was first admitted to the hospital, and four days since she passed away, we are sadly no closer to figuring out the reason behind the loss of this fierce and funny woman.
On December 23rd, Carrie was on a flight coming back from London when just before landing in Los Angeles, she had a medical emergency. It was reported, and later confirmed, that it was a cardiac episode. Immediately after landing (and after the EMTs on the scene found a pulse), Carrie was rushed to the hospital. There, she was brought into the emergency room, and some time later, transferred to the ICU.
Reports slowly started emerging that Carrie was fine, with her brother, Todd Fisher, and her mother, Debbie Reynolds, both stating that she was in "stable condition." However, with something as serious as a heart attack, everything can change on a moment's notice. She passed away early in the morning on the 27th.
As her family prepares for a funeral (for both her, and her mother ?) unfortunately a cause of death has not been determined. It has been confirmed that she did suffer a heart attack, but that might not be the real reason behind her passing. An autopsy has been performed, but according to TMZ (speaking with the L.A. County Coroner's Office) the cause of death is still "not obvious."
A death certificate has been issued for the actress (since one is needed to go ahead with funeral proceedings) but more tests will still need to be performed, and currently, any conclusive result has been "deferred" for the time being.
Everything about this is still so horribly sad, and as we continue to grapple with the loss of Carrie, we just want answers as to what took her away — for us, and the sake of her family, too. We continue to send so much love to her family, and we'll keep you updated as this story develops.