Carrie Fisher's official cause of death has been updated, and our hearts are breaking all over again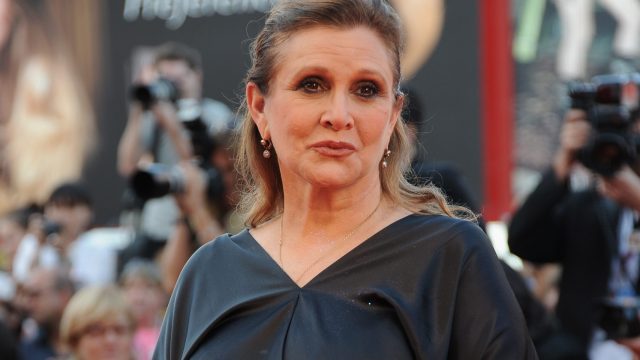 Almost six months after we lost our beloved Carrie Fisher a Los Angeles County coroner has released a new report regarding her cause of death. At the time of her passing back in December, it was stated that she died of a cardiac episode; Carrie had been traveling back from London to LA, when while still on the plane, had a heart attack. She was rushed to the hospital and died four days later.
While her cause of death is still a cardiac episode, there are actually a few more factors that added to her sudden passing. According to The Associated Press, who obtained the report from the coroner, Carrie died from "sleep apnea and a combination of other factors," and while these other factors are not clearly specified, the coroner does cite that drug use was involved. However, the coroner's report does not specify what drugs were present, and if they directly contributed to Carrie's cardiac episode on the plane. The report simply states that there were drugs in her system (but for all we know, they were prescription drugs).
Because of this — the cardiac episode, the sleep apnea, the presence of drugs — Carrie's official cause of death is listed as "undetermined." Currently, there are no further autopsy or toxicology reports available. Carrie was also cremated, so it's highly possible that we'll never learn the true reason as to why she was taken from us so soon ?.
As always, our thoughts and prays go out to all the family and friends Carrie left behind.