A seriously all-star Carpool Karaoke happened at the Grammys — and it included Blue Ivy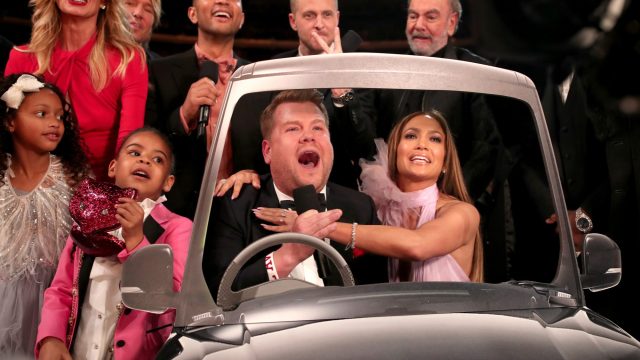 The 2017 Grammy Awards wowed us with stunning fashion and incredible music. But there have also been some fabulous laughs as well. Host James Corden already took a (planned) Grammy tumble during the opening number, and it was fabulously hilarious.
But James couldn't win at hosting without a shoutout to our favorite invention from The Late Late Show with James Corden: Carpool Karaoke. Luckily, he knew that. James hung out in the audience in a cardboard cutout of a car, where he invited some serious star power up to karaoke with him.
James Corden's star-studded Carpool Karaoke was one of the highlights of the evening.
false
James was joined by music legend Neil Diamond, Jennifer Lopez, John Legend, Faith Hill, Keith Urban, Tim McGraw, Ryan Tedder, and Jason Derulo. The group sang "Sweet Caroline," one of Neil Diamond's classic hits (and let's be real, a karaoke fave).
But the group really took off to the stratosphere when Blue Ivy joined in!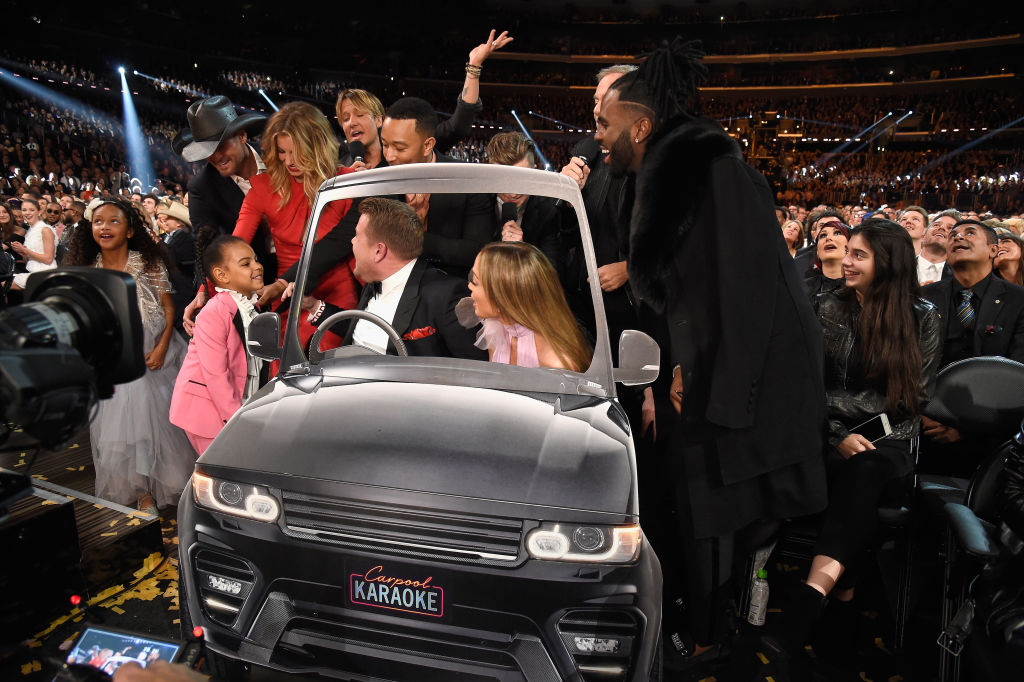 Yeah, everyone rightfully freaked out when Jay Z and Beyoncé's adorable daughter darted over in her pink tuxedo (inspired by Prince, btw). That appearance really took the whole karaoke experience to another level.
https://twitter.com/udfredirect/status/830976053820682240
Yep, Blue Ivy is even the best at accurately expressing our excitement. She can basically do everything, and we love her for that.