How old is Caroline Sunshine? Everything to know about the former Disney Channel star hired by the White House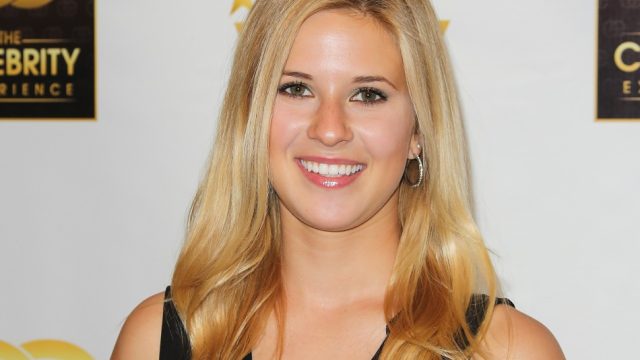 We shouldn't be surprised by any of the hiring choices made in the White House at this point, but Donald Trump's pick for his latest press assistant looks oddly…familiar. She's Caroline Sunshine, a former Disney Channel star who's seemingly taking on a brand new career path.
If you're wondering how old Caroline Sunshine is, you're not alone. The new press secretary was born in September of 1995, making her 22 years old (also, Caroline Sunshine is, in fact, her real name. While it sounds like the perfect stage name, the cheery monicker was given to her by parents, Thom and Karen Sunshine).
Disney fans probably know Caroline best as Tinka Hessenheffer in the show Shake It Up, which aired between 2010 and 2013. Aside from the chance to star alongside Zendaya, 2010 was a big year for her in other ways, as she also had roles in the movie Marmaduke and the TV movie Team Spitz. Her most recent credit was in the 2017 drama Mommy, I Didn't Do It, which also featured notable talents like Danica McKellar and Jaleel White.
https://www.instagram.com/p/BCMSVB3Be3Z
According to CNN, this isn't Caroline first time in the White House. Her resume includes time spent as a White House intern.
"In college, she was involved with the American Enterprise Institute and an active member of her school's Model United Nations team. Prior to her internship at the White House, Caroline interned for the Office of House Majority Leader Kevin McCarthy, the College Republican National Committee and the California Republican Party," White House spokeswoman Lindsay Walters said to CNN.
In 2016, Caroline showcased her "I Voted" sticker.
https://www.instagram.com/p/BMkMwFijXk5
An interview with New Theory back in 2015 revealed that Caroline attended Claremont McKenna College in the midst of filming Shake It Up and studied International Relations and Economics.
https://www.instagram.com/p/BJyOSu7jU5W
While the news of her hiring is somewhat of a surprise, we're glad she has some political experience before taking on such a big role — because sadly, that's not always the norm with the current administration.