Carly Rae Jepsen's new song will save our summer playlist, and also probably humanity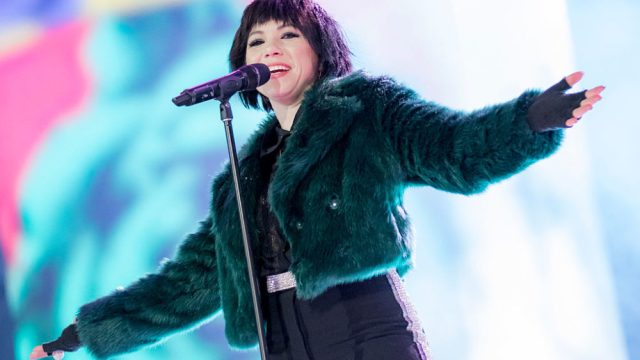 ALERT, ALERT, ALERT: The one, the only Carly Rae Jepsen is back with a new song, and we REALLY, REALLY, REALLY like it.
We know we can ~on occasion~ be dramatic, but this is so not a drill. "Cut to the Feeling" is pop perfection, the type of song that makes you want to dance forever and ever and ever, a brilliant banger that will never fail to lift your spirits because it is actually happiness in musical form. What are we getting at? All hail Queen Carly Rae Jepsen. Also, odds are this is the song of the summer. (THERE, WE SAID IT.)
https://www.youtube.com/watch?v=Qlsu7RhOnsQ?feature=oembed
As if you needed more convincing, the internet is also L-O-S-I-N-G it, and this is just to start.
false
false
The song is from Leap!, an animated flick (in theaters this summer) about an orphan who heads to Paris from Brittany, France to pursue her dream of becoming a ballerina. (In addition to contributing to the soundtrack, the pop princess voices mentor figure Odette.) Jepsen previously told EW that the track, which leaked last month, was cut from her album Emotion, and then Emotion Side B, because "it was almost too cinematic and theatrical."
We're just so glad it's officially out now because — again, like much of her other music — it's perfection. But, all we have is the audio, so we'll eagerly await a music video and more. Oh, and by the way CRJ, your joke about taking off forever?
Yeah, that's not even remotely funny. Please write, like, 50 more songs and NEVER, EVER, EVER leave us. K, thanks!