Carice van Houten just posted a TBT that will make "Game of Thrones" fans cringe a little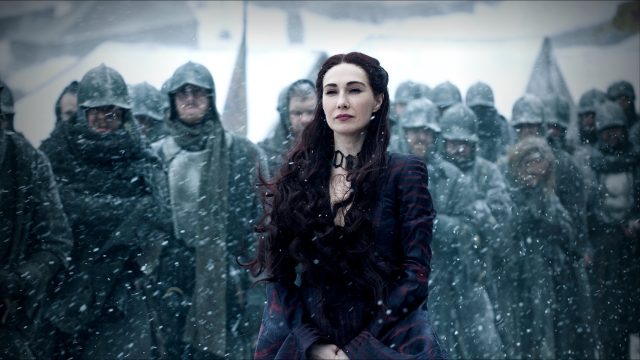 Warning: If you're a fan of Game of Thrones, but not conflicted about how you feel about Melisandre, you're likely not completely caught up on the season yet and this post may contain spoilers.

Carice van Houten, who plays the Melisandre on HBO's hit Game of Thrones, posted a pretty dark-humored throwback picture today that made us simultaneously laugh and cry. Posing with Kerry Ingram, the actress who played the lovable (and ill-fated) Shireen Baratheon, she holds some firewood as they both smile. And if that weren't dark enough, she captions the picture with "Awkward farewell presents." Since we know they're just joking around and Kerry is alive and well (even if her character Shireen wasn't as lucky), it's pretty entertaining. false
Despite knowing they're playing around, it still does tug at your heartstrings as a reminder of one of the darkest moments in the entire series. Shireen's "sacrifice" (she was burned at the stake by her father, mother, and, of course, Melisandre) was tough to watch and even tougher to be reminded of since it all ended up being a mistake. But brining a little levity to the situation by taking a picture to poke fun at it does lighten up the mood a little. And who better to bring some metaphorical light than a faithful follower of the Lord of Light himself.
There's a lot of death and horror in GoT. And, even though Shireen's innocence and age made her passing one of the most tragic (not to mention the awful way it went down), this picture shows that at least behind-the-scenes, they're able to keep their own spirits up. Because as much as we get emotionally invested in this world and these people, it is, after all, just make-believe.