Cards Against Humanity bought part of the U.S. border so Trump won't be able to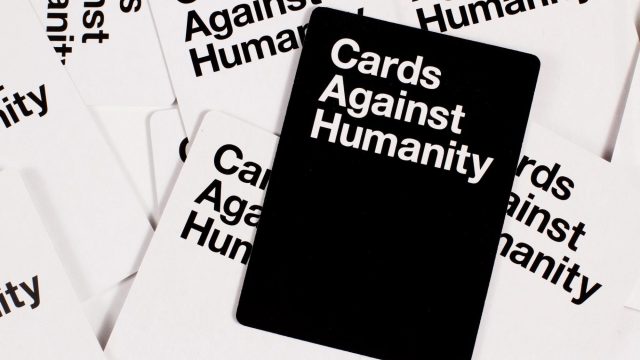 Just think — in 20 years, you can tell your kids you were on the right side of history. You saved America. And all it took was giving a small donation of $15 to Cards Against Humanity. No, we're not joking: Cards Against Humanity bought land on the U.S. border to prevent Trump from building his wall, and you can buy your own piece of the protest.
Earlier today, November 14th, the potty-mouthed card game announced its Cards Against Humanity Saves America campaign. The campaign website reads,
"Donald Trump is a preposterous golem who is afraid of Mexicans. He is so afraid that he wants to build a twenty-billion dollar wall that everyone knows will accomplish nothing. So we've purchased a plot of vacant land on the border and retained a law firm specializing in eminent domain to make it as time-consuming and expensive as possible for the wall to get built."
It's crazy! It's brilliant! Will it work?
There's really only one way to find out. After you give the company your $15, you'll receive a box of six surprises come December. So it's pretty much a win-win situation. You're saving America and getting some cool (and probably hilarious) gifts for doing so.
Once you claim one of the slots that ensures you help Cards Against Humanity fight back against Trump, you'll receive a map of the land they purchased, a certificate of their promise to fight the wall, new cards, "and a few other surprises," the site states. false
To get customers amped for the holiday/patriotic promotion, Cards Against Humanity released a comical-yet-inspiring video that will undoubtedly get the American people riled up.
Stay mad, America! Stay mad and fight back!
https://www.youtube.com/watch?v=cxMvzK2OQTw?feature=oembed
Cards Against Humanity just might be the savior we've been looking for. Head over to the campaign website to grab your piece of history while it lasts.