Cardi B dressed like a Mother's Day bouquet and killed it, because she's Cardi B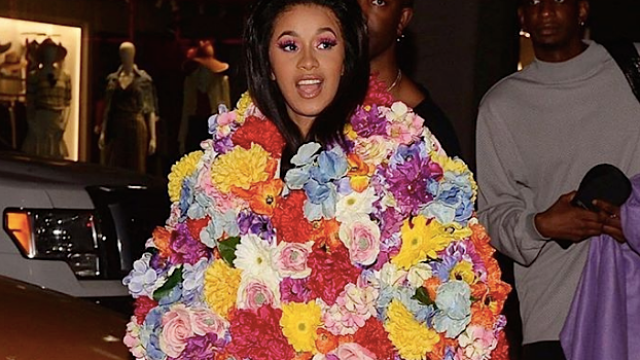 If you're like us, then you still haven't recovered from queen Cardi B's stunning Met Gala ensemble. Hot off the heels of her gorgeous, medieval iconography-inspired gown, Cardi B stepped out looking like a Mother's Day bouquet of flowers in a Moschino floral coat. You better believe that pregnancy is not going to affect the singer's offbeat and eccentric style. We're especially besotted with this flower-filled fantasy of a coat — and it's extra fitting, seeing as the singer wore it just in time for Mother's Day.
We can't help but notice that Cardi coordinated her eyeshadow with her outfit by adding a pop of pink that matches the flowers in her coat. Now we need to know where we can get one for ourselves, because if this isn't the perfect look for spring, then we don't know what is. Did you catch Cardi's pink heels? They are giving us a slight '80s vibes, and we are so into it.
Last year, Moschino's runway show in Milan Fashion Week was as flower-filled as it comes, making it a surprisingly soft and feminine collection for this famously edgy designer. Cardi B's floral look is the perfect blend of feminine delight with a bit of Jeremy Scott's beloved eclectic aesthetic.
No one could pull this look off quite like Cardi B, but we'd love to try.
https://www.instagram.com/p/Bik84lbhXIl
Come on, that's about as good as it gets. It's total Cardi and shows off a fun, flirty side to her style. She's the risk-taker we need in our lives.
From the Moschino S/S 2018 runway to Cardi's closet.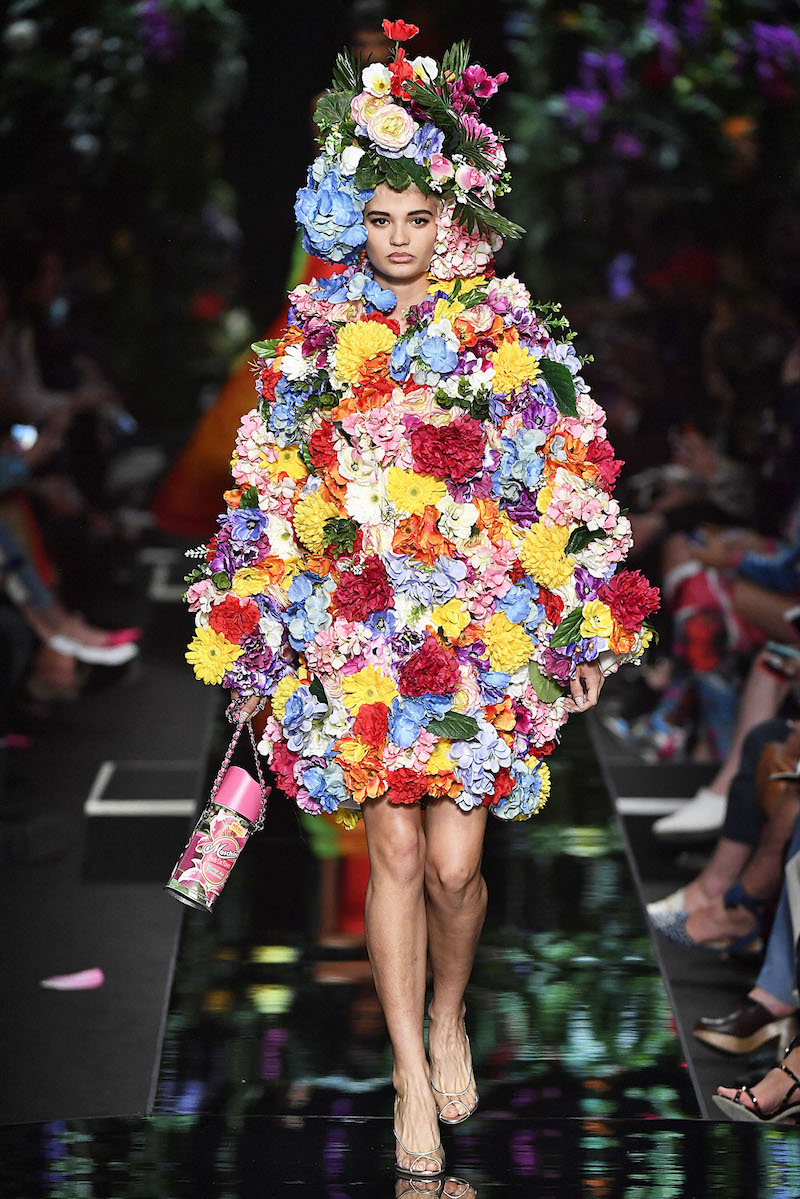 As you can see, Jeremy Scott was just as in love with Cardi's look as we are. He captioned his photo, "STOPPING TRAFFIC!"
https://www.instagram.com/p/BikS1WGFwf2
We couldn't agree more.
Few other celebs have us on the edge of our seats quite like Cardi B, and her penchant for show-stopping fashion has a lot to do with that. We can't wait to see what she steps out in next.